We are pleased to announce that the China-Australia Chamber of Commerce has officially opened the Aozhouhaigui platform to AustCham member companies.
AOZHOUHAIGUI.COM is an exciting new bilingual HR tool that connects graduates exclusively from the Australian Group of Eight (Go8) Universities with the China-Australia Chamber of Commerce (AustCham) and Chinese Chamber of International Commerce (CCOIC) member companies. Go8 is a network of Australia's finest universities that consistently rate among the best in the world. The portal provides a database of these high-quality candidates who have returned to China and are looking to build their careers.
The system is free to use for all AustCham members and 50,000 CCOIC member companies from across China. Currently, there are over 1,300 Go8 university students and alumni who have created profiles and are actively using the portal and seeking employment in your company.
Keen to start browsing?
By now, each AustCham member company will have received a personalised company username and password.  Simply go to http://aozhouhaigui.com/ and click on 'Companies' Login on the right-hand side of the page. You can then input the Username and Password and Sign In to check and update your company profile.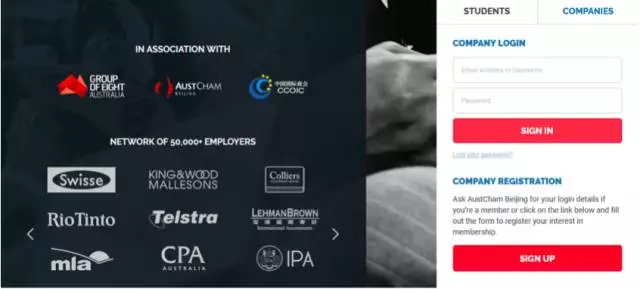 After that, all that's left is to start browsing student and alumni profiles via the customised  'Search' unction, which enables you to select search criterion that fits your job requirements.
---
The Group of Eight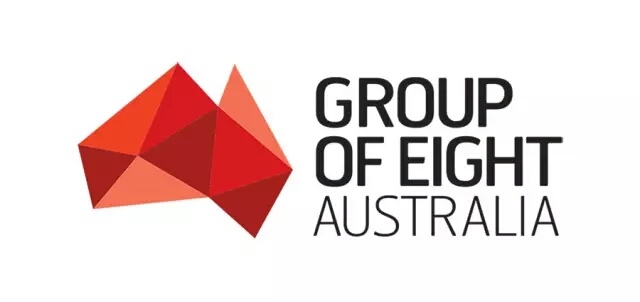 The Group of Eight (Go8) comprises Australia's eight leading research Universities – The University of Melbourne, The Australian National University, The University of Sydney, The University of Queensland, The University of Western Australia, The University of Adelaide, Monash University and UNSW Australia.
The Go8 was incorporated in 1999, and its Directorate is based in Canberra, Australia's capital city. The Go8 is focused on, and is a leader in, influencing the development and delivery of long-term sustainable national higher education and research policy, and in developing international alliances.
---
China Chamber of International Commerce 
COIC is a powerful government-affiliated organisation made up of China's biggest companies, some well-known members include ICBC, HSBC, Standard Chartered, Jingdong (JD.com), Baidu, Alibaba, Tengxun, CITIC Group, Yili, Sinopec, China Eastern and many more. It is chiefly responsible for international advocacy on behalf of Chinese companies, and is heavily involved in trade policy formulation.
---

Have some questions? Don't hesitate to get in touch with us by emailing Kristian Ricardo at kristian.ricardo@austcham.org and we look forward to hearing your feedback about the Aozhouhaigui portal.