Live Grand in a Hotel in Zhujiang New Town of Guangzhou
Grand Hyatt Guangzhou is a five-star luxury hotel located in the new central axis of Guangzhou City, China – the Central Business District of Pearl River New City.
时尚与雅致浑然天成,现代与自然巧妙融合—广州富力君悦大酒店,以引领广州新中轴线上的时尚入住体验,为您呈献一次愉悦的建筑感官享受。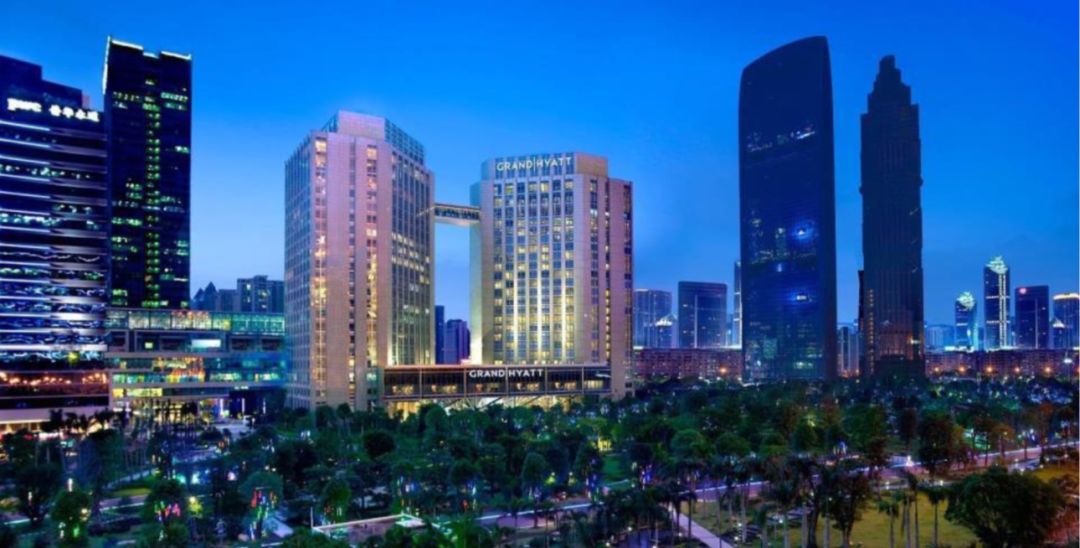 Guangzhou is a historical city with over 2,200 years history with a perfect blend of new and old. Located in the heart of Zhujiang New Town, CBD – the commercial and retailhub of Guangzhou and steps away from many attractions such as the Opera House,Guangdong New Museum and Canton Tower, Grand Hyatt Guangzhou is your home awayfrom home while you explore. As the first international 5 star hotel in Guangzhou with a lobby on the 22nd floor, Grand Hyatt Sky Lobby offers panoramic views of Guangzhou new central axis (HuachengSquare).YOUR EXCITING JOURNEY STARTS FROM HERE.
广州是一座有2200多年悠久历史的文化名城,她既是中国重要的中心城市, 也是国际商贸中心和综合交通枢纽。而广州富力君悦大酒店坐落于广州市中心的珠江新城商务区,毗邻广州大剧院、省博物馆、亚运会开幕场馆海心沙及广州新电视塔。在这您可以充分享受酒店优越的地理位置带来的便利,随心探索广州的独特魅力。富力君悦更是广州首家把接待大堂设于22层的五星级酒店,其典雅的空中大堂能让宾客一览珠江新城的开阔美景——您与富力君悦的动人邂逅从这里开始。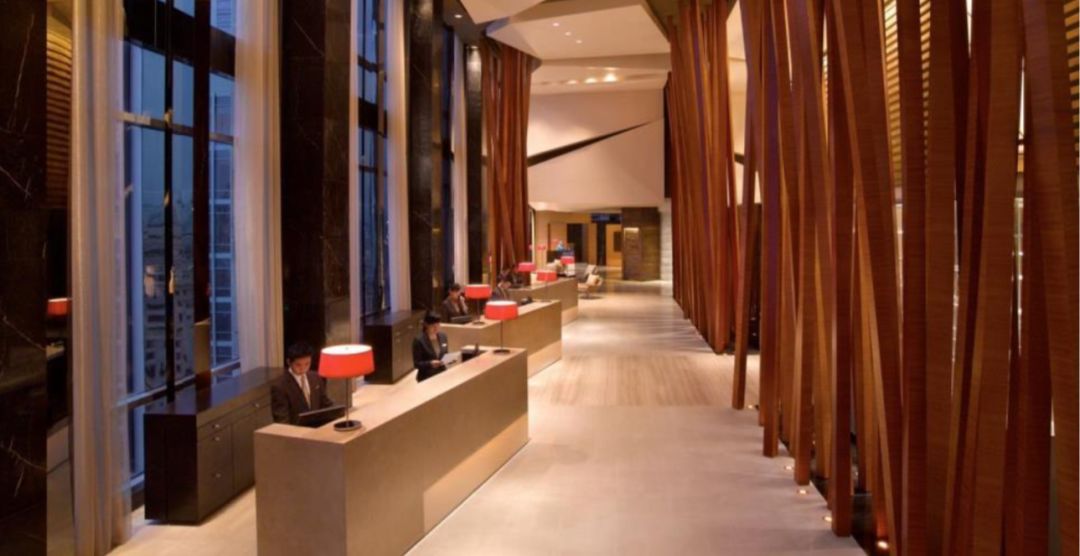 Five exciting restaurants and bars at Grand Hyatt Guangzhou offer a wide range of local andinternational flavors, all featuring magnificent sweeping city views. It is a best place for your unique fine dining experience with a wide variety of cuisines in a stylish.
酒店共设有五个餐厅与酒吧,均可欣赏花城广场的怡人景色。餐厅独特的设计时尚,融合传统与现代的点缀,提供各式各样的美食和极致个性化的服务,是您商务洽谈或良朋小聚的最佳地点。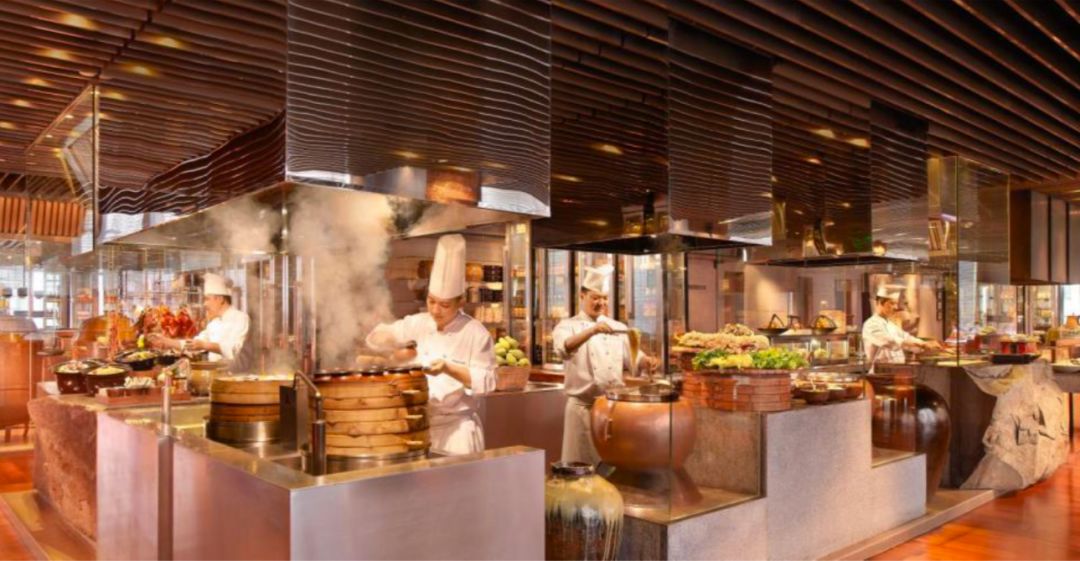 Located on the 3rd floor, the hotel venues with perfect facilities offer the flexibility to meet varying needs of different event set-ups. Grand Hyatt Guangzhou experienced event planning team will ensure that your event is an unforgettable one with their dedication,creativity and the sophisticated facilities.
无论是举办小型主题聚会,还是大型晚宴,酒店完善的设施以及宴会策划团队都能满足您的各项需求,确保你拥有一个难忘的回忆。
To experience the unique Charm of Grand Hyatt, you can stay in its guestrooms. Grand Hyatt Guangzhou features 368 contemporary andelegant guestrooms, each with moderndesigns, complimentary wireless Internet and luxurious amenities.
要感受君悦独特的魅力,您可入住酒店的精致客房。酒店设有368间现代高雅客房,位于20层的嘉宾轩更为客人全天免费供应各式饮品及精致点心。一切服务只为了给入住客人提供最优质的个性化住宿体验。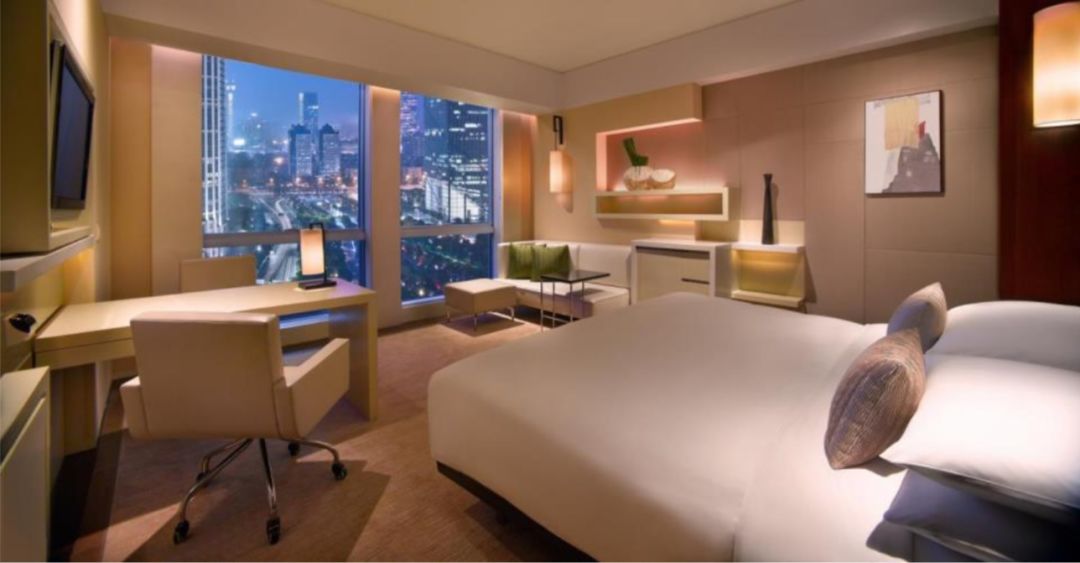 In order to provide a more pleasant and attentive service to the guest, hotel has an acclaimed day Sap – O spa, an comfortable indoor pool and a well-equipped gym that offer each guest a refreshing opportunity for relaxation and renewal.
为提供更加舒适和贴心的服务,君悦酒店内设采自白云山脉的清泉水的O Spa水疗中心,环境舒适宜人的室内泳池,以及设施齐全的健身房, 让你在君悦酒店的入住体验更上一层楼。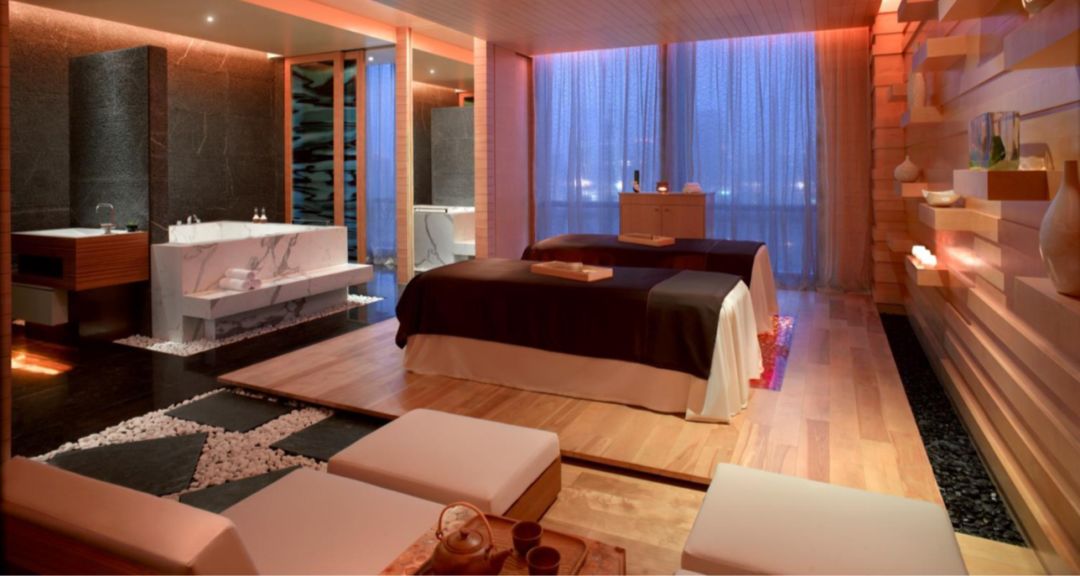 Member Benefits  会员礼遇
AustCham South China has special corporate room rate benefit from Grand Hyatt Guangzhou to all of our members. It currently offers special corporate room rate from CNY1350 with Grand Club Lounge access. if you would like to obtain the benefit,please email to info.southchina@austcham.org for more information.
广州富力君悦大酒店为商会会员提供具有特别房价的会员礼遇,如欲了解关于此项会员礼遇,请发送电子邮件至info.southchina@austcham.org获取更多信息。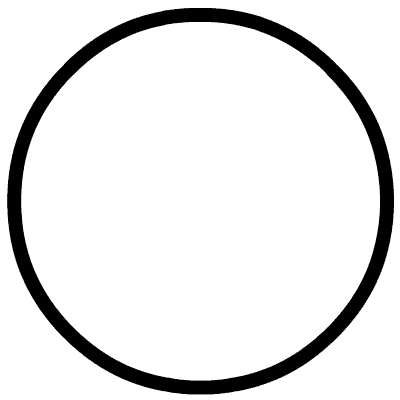 Please click Read More to learn more about the member.
Categories: Hospitality
Guangzhou