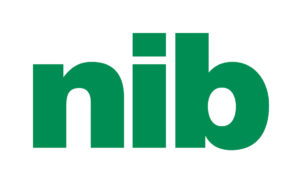 Who we are
nib is one of Australia's fastest growing health insurers providing health and medical insurance to over one million Australian and New Zealand residents.
Our vision
​​​nib is a leading financier and facilitator of healthcare spending with a reputation for innovative products, value for money, outstanding customer service, corporate social responsibility and strong shareholder returns.
Our mission
To help people afford healthcare when and where needed with world class products and service.
Business line
OSHC – We entered the market for international students in 2010 with the launch of our nib Overseas Students Health Cover range. Specifically designed for students, nib's OSHC private health insurance helps pay for medical and hospital treatment for students studying in Australia.
OVHC – We also provide private health insurance cover in Australia to almost 20,000 international workers. Our IMAN Australian Health Plans help migrant workers meet the Department of Immigration requirements for 457 visas.
nib Options – Through our nib Options business, we offer a fee-for-service (not health insurance) product which provides safe and reliable choices for consumers wishing to undertake cosmetic and major dental procedures in Australia or overseas.
nib global health – nib global health was launched in 2014, to provide New Zealanders with international health insurance for travelling and working overseas. It's the first international private medical insurance product offered by nib, with plans to expand the product into Australia within the next 18 months.
Room 2317, Level 23, Citigroup Tower,
33 Huayuanshiqiao Road, Pudong New District
Shanghai,
Contact Name: John Hong
Position: Business Development Manager (China)