April 24 | Emotional Intelligence Workshop
24 April @ 7:45 pm

-

9:00 pm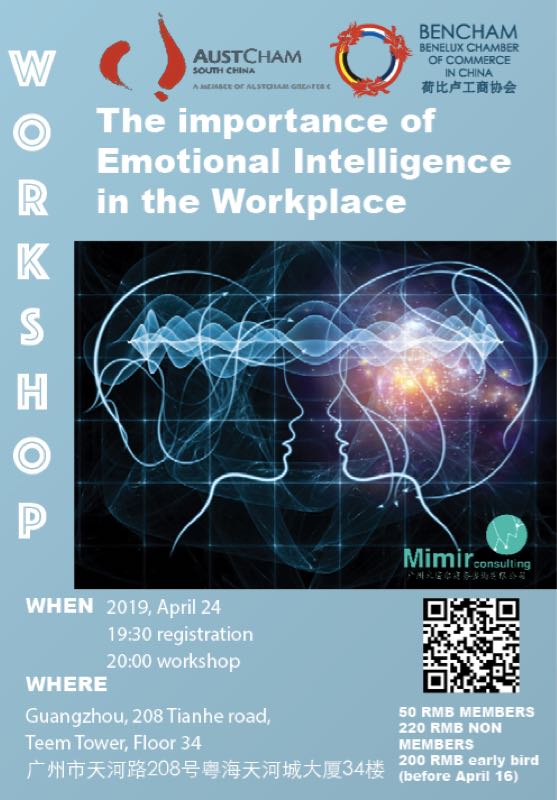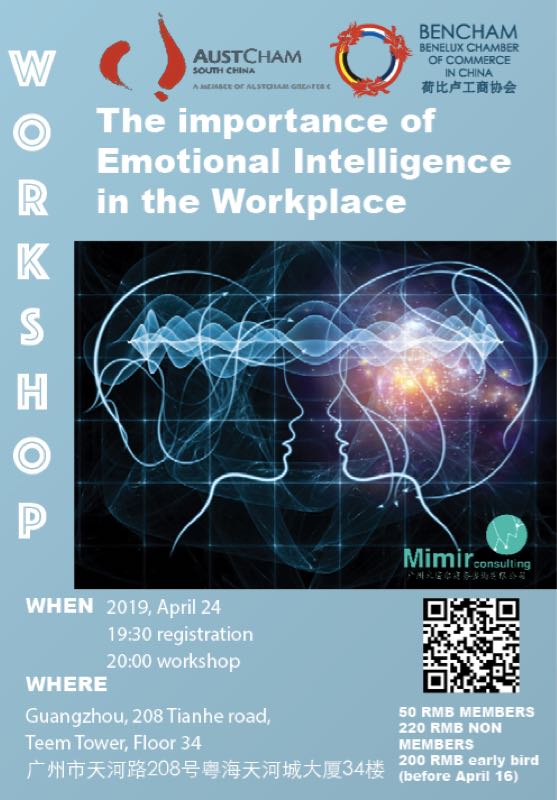 Who am I? How can I interact appropriately with others? Are you an individual, part of a workplace who is searching for answers? AustCham South China and BenCham are proud to host "The Importance of EQ in the Workplace" seminar on Wednesday 24th of April starting at 7:30PM. AustCham South China and BenCham are honoured have Ms Mette Pausgaard as guest speaker and Emotional Intelligence expert from Mimir Consulting.
我是谁?我如何才能与他人恰当地互动?身在职场的你也在寻找答案吗?中国澳大利亚商会—华南和荷比卢商将在4月24日星期三晚上7 : 30联合举办一场关于"情商在职场的重要性"研讨会。我们很荣幸地邀请到来自米密尔咨询公司的情商专家Mette Pausgaard女士作为我们的特邀演讲人。
Seating is limited to 30. To secure your seat at this informative seminar, we invite you to register by scanning the QR code in the poster or sending an email to events.southchina@austcham.org
座位只有30个,赶紧扫描海报上的二维码或向events.southchina@austcham.org发送电子邮件报名吧 !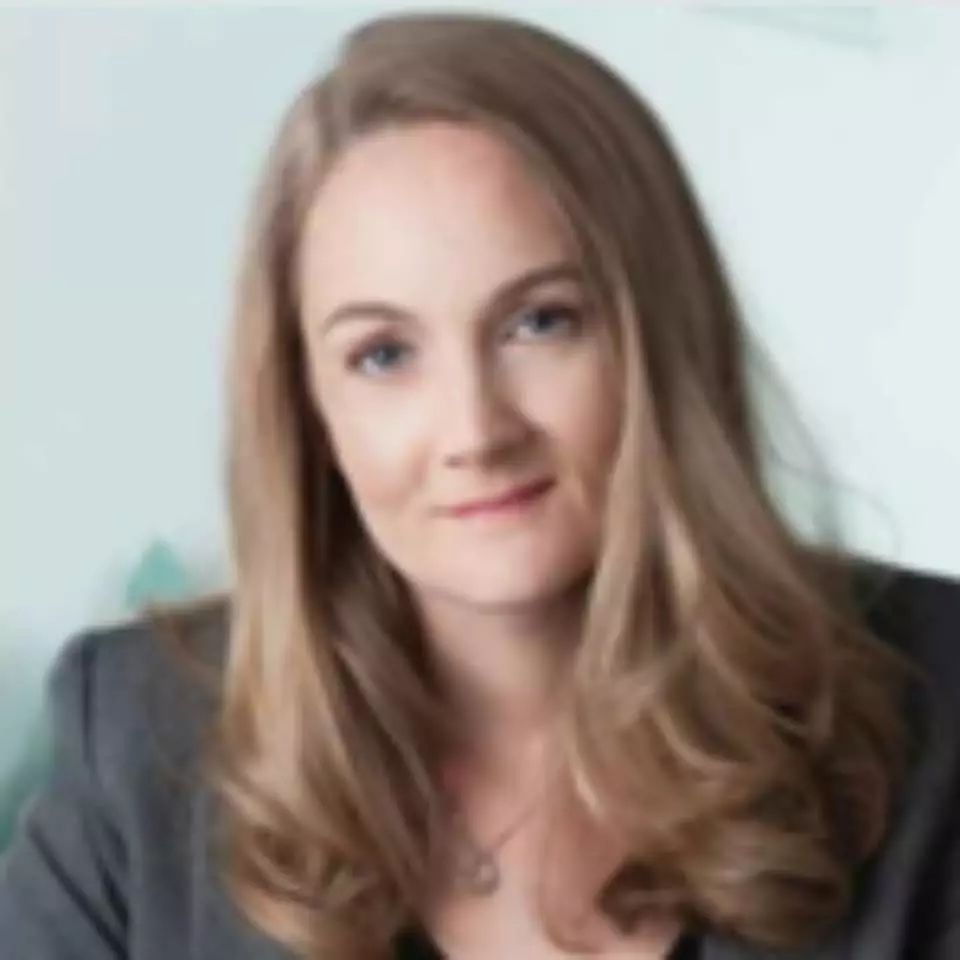 Mette Pausgaard
BA, MEd, Transcend ICF Individual and Team Coach, Genos International practitioner, Mediator.
BA,MEd,优秀的 ICF个人和团队教练,Genos International从业者,媒体从业人员。
Started her career in Education and the transfer of learning and the retainment of the learning being passed on is a core of what Mette does. She has lived a substantial number of years in three different countries so have a great understanding of cultural differences from first-hand experience. Emotional Intelligence, Coaching and Conflict resolution through transformational learning is what she believes is the key to developing and growing in a world of change. She has taught in Outstanding schools in England, trained multinationals and government organisations through out her career. She is also a keynote speaker and has spoken at TEDx Xiguan Guangzhou China.
她的职业生涯始于教育,转化学习成果和传授学习经验是Mette所做的核心。她在三个不同的国家生活了很多年,对国际文化差异有很好的理解和丰富的经历。通过转型学习解决情绪智力,辅导和冲突。这是她认为在当今世界中对发展和成长是很关键的。她曾在英格兰的优秀学校任教,在其职业生涯中接受过跨国公司和政府组织的培训。她也是个主讲人,并经常在中国广州西关TEDx演讲。
She is passionate about developing Individuals, Communities and Organisations to make a difference in a world of change.
她热衷于发展个人,社区和组织的能力,以适应这不停变化的世界。
Agenda
Introduction to Emotional Intelligence 

情商简介

7:30 – 8:00 pm
Workshop – Exploring different areas of Emotional Intelligence & Feedback 

研讨会(探索情商的不同领域)及反馈

8:00 – 8:40 pm
Q&A 

问答环节

8:40 – 9:00 pm
Networking 

交流时间

9:00 – 9:30 pm
Date: Wednesday 24 April, 2019
Time: 7:30pm – 9pm
Venue: Consulate of the Kingdom of the Netherlands
Address: Teem Tower, 34F, 208 Tianhe Road, Guangzhou
Price: Member: 50 RMB ; Non-member: 220 RMB
RSVP: Scan the QR code on poster or E-mail to events.southchina@austcham.org
Ticket cancellation and refund will not be acceptable within 24 hours before the event, thanks for your understanding.
日期:2019年4月24日星期三
时间:7:30 – 9:00 pm
场地:荷兰驻广州领事馆
地址:广州市天河路208号粤海天河城大厦34楼
价格:会员 50 元; 非会员220元
报名方式:扫描海报上的二维码或发送邮件至  events.southchina@austcham.org
活动开始前24小时内将无法取消报名或申请退款,感谢您的谅解。