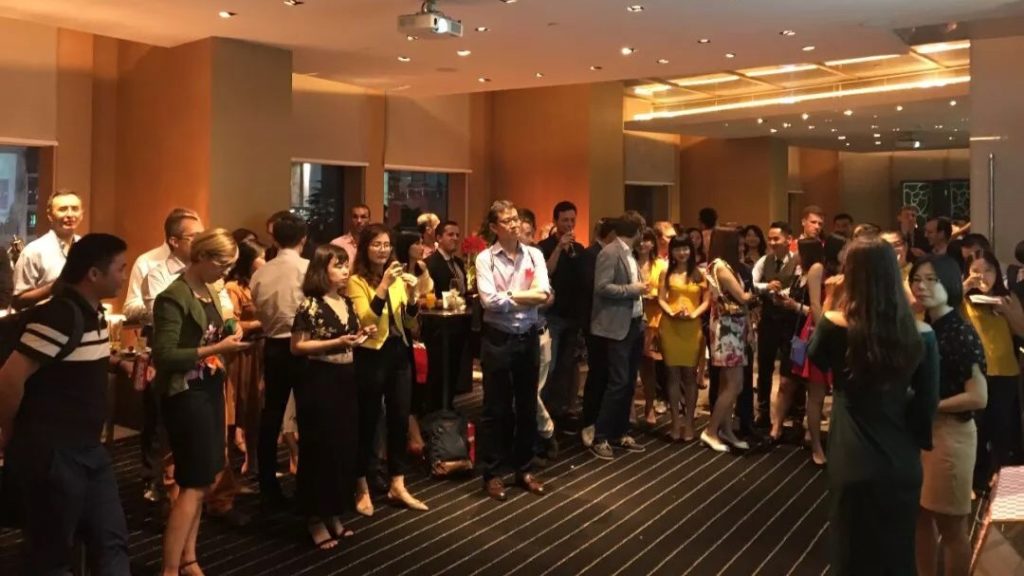 The InterChamber Shenzhen will take place in Thursday, April 25th from 19:00 to 22:00 in the venue of InterContinental Hotel. Food and beverages will also remain available during this typical cross-chamber networking event. You can also enjoy the Early Bird Price before April 22nd, don't miss out the great opportunity to meet new business partners and friends!
这次深圳的联合商会酒会将于4月25日晚上7点到10点在洲际华侨城酒店举办。此次酒会由西班牙商会和德国商会联合主办,是商务人士拓展不同商会伙伴关系的绝佳平台;参与此次酒会,您还可尽享美食美酒,参与娱乐活动和抽奖环节,4月22日之前可享受早鸟票价,千万不要错过!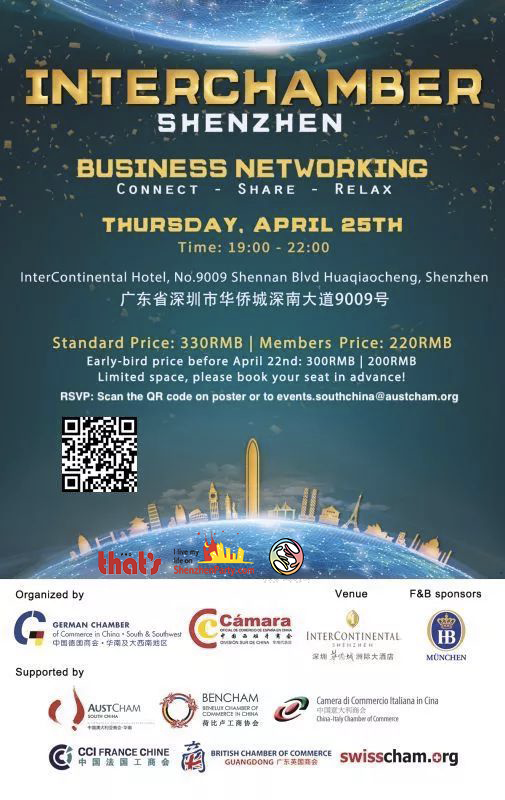 InterChamber Networking Drinks SZ
Date: Thursday, April 25th, 2019
Time: 7pm to 10pm
Venue: InterContinental Hotel
Address: No.9009 Shennan Blvd HuaQiaoCheng, Shenzhen
Early Bird Price: Members 200RMB, Non-Members 300RMB (Before 22nd April)
RSVP: Please scan the QR code on the poster or e-mail to events.southchina@austcham.org
Ticket cancellation and refund will not be acceptable within 24 hours before the event, thanks for your understanding.
深圳联合商会酒会
日期:2019年4月25日星期四
时间:7pm to 10pm
场地:华侨城洲际大酒店
地址:深圳市华侨城深南大道9009号
早鸟价:会员200元,非会员300元 (4月122日截止)
报名方式:扫描海报上的二维码或者发送电子邮件至events.southchina@austcham.org
活动开始前24小时内将无法取消报名或申请退款,感谢您的谅解。