Aug 19th | Thirsty Thursday@Residence G
19 August @ 6:30 pm

-

9:30 pm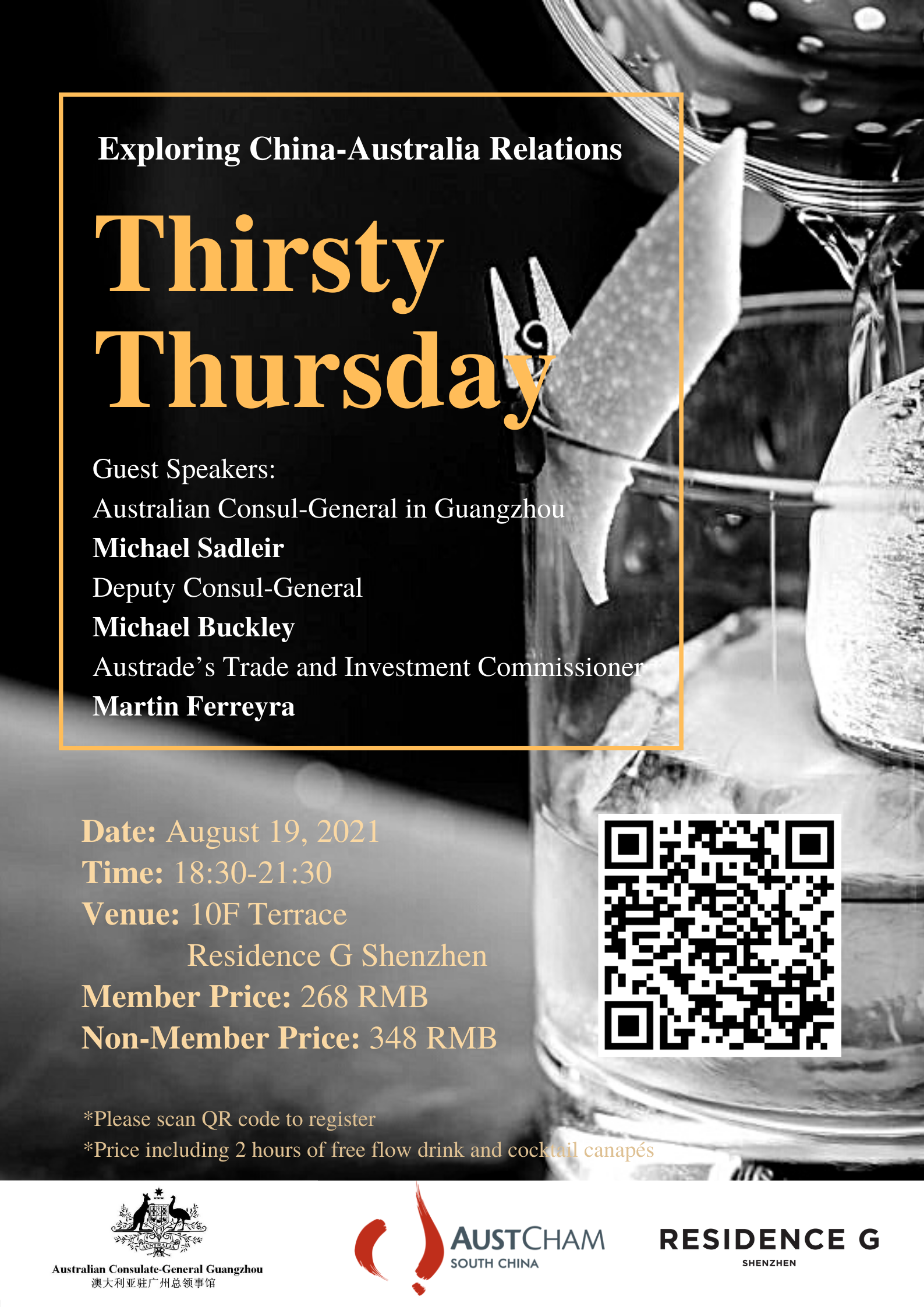 ​
AustCham South China is delighted to host Mr. Michael Sadleir, the Australian Consul-General in Guangzhou, and Mr. Michael Buckley, current Deputy Consul General, at this upcoming Thirsty Thursday.
Mr. Sadleir is a senior career officer with the Department of Foreign Affairs and Trade (DFAT). He has served in a variety of roles including assignments in China and the United States. In Canberra, Mr. Sadleir has served as head of DFAT's East Asia branch, Director Consular Operations, as Executive Officer in the China Economic and Trade Section, and as a Senior Adviser, Asia and Afghanistan, in the Department of the Prime Minister and Cabinet.
Mr. Buckley, also a career officer with DFAT, brings experience from working across a range of government departments including in the international development, climate, foreign policy, and immigration areas. He has experience working in China, Japan, and Indonesia, as well as on Australia-Europe relations.
We would also like to give a warm welcome to Mr Martin Ferreyra, Austrade's Trade and Investment Commissioner, South China. Mr. Ferreyra had worked across development and trade, in an advisory capacity in both the public and private sector, across South America, Australia, and Africa.
The global pandemic and a changing political and economic landscape have presented challenges and opportunities for our members. We hope that the experience these guests bring can inform and provide substantial insight into how to manage these changes to support our members and allow their organizations to continue to grow and thrive in China.
澳大利亚商会华南分会很荣幸地邀请到澳大利亚驻广州总领事馆现任总领事Micheal Sadleir先生和现任副总领事Michael Buckley先生出席我们这次的 "Thirsty Thursday "活动。
Sadleir先生现任澳大利亚外交和贸易部的高级外交官,在过去亦曾在美国、中国和泛亚太地区任职,主要负责有关贸易、安全和经济事务的工作。
Buckley先生亦是一名来自外交事务的贸易部的外交官,拥有在亚欧地区发展、气候和能源事务方面的丰富经验。
我们也很荣幸邀请到澳贸委华南地区贸易和投资专员 Martin Ferreya先生。Martin Ferreya先生曾在南美洲、澳大利亚和非洲的公共及私营部门以顾问身份从事发展和贸易方面的工作。
当下,全球性的流行病和变化多端的政治经济形势给我们的成员带来了许多的挑战以及机遇。借此机会,我们希望这些嘉宾带来的经验能够为如何应对变化,迎接机遇提供有利信息和实质见解,以支持我们的会员,使他们能够继续在中国发展和繁荣。
Date: Thursday,August 19th,2021
Venue: 10F Terrace Residence G Shenzhen
Address: 4078 Dongbin Road, Nanshan District, Shenzhen, Guangdong, China
Scan the QR code below or click here ​to Register Now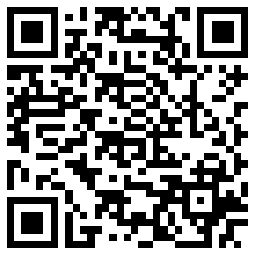 *No ticket will be refunded will be available, but can be exchanged with a friend in case of cancellation. All ticket exchanges are the responsibility of payee.
门票一经购买不设退款,但您可以将门票转让给您的朋友。所有的门票转让事宜均由购买客人自行处理。
*Please email finance_supportservices.southchina@austcham.org to claim fapiao if needed
如果需要发票请给finance_supportservices.southchina@austcham.org 发邮件索取
Cocktail Canapé Menu
Coloured potato chips
各种薯片
Vegetable Stick
蔬菜条
Mini Napolitana pizza
迷你番茄披萨
Vegetable Falafel
鹰嘴豆球
Caprese Salad Skewer
水牛芝士番茄串
Bacon and Leek Mini Quiche
培根大葱塔
Chili beans tart
墨西哥辣豆塔
Gazpacho(cold soup shots)
西班牙冷汤
Dessert Station
Multifruit Tart
综合水果塔
Coconut Milk Mango Sago
椰奶芒果西米露
Chocolate cookies
巧克力曲奇
Season Fruit Skewer
时令水果串
About AustCham South China 
关于中国-澳大利亚华南商会-华南
The China – Australia Chamber of Commerce – South China (AustCham South China) was established in 1994 to develop, promote and expand business relations between Australia and China through the representation of its membership.
As a registered NGO office in the People's Republic of China, AustCham South China serves as Australia's peak industry advocacy body in South China and supports its members by providing information, connections, business services and government relations assistance.