AustCham would like to invite you to join our Australian Pavilion at the upcoming China (Guangzhou) International Import Food Expo (CIPFE). The Exhibition will be held September 15-17 at the China Import & Export Fair Complex, Guangzhou, China. The expo organizer has kindly provided us with a 9 square-metre space to exhibit Australian products. For AustCham members, those who want to join our AustCham booth, please contact us ASAP. Or if you'd like to book your own booth through us we can also arrange a discount.
Contact us:

020-2237 2866

Time : September 15-17 | 09:00 – 17:00
Address : China Import and Export Fair Complex, Guangzhou
Booth Number : Hall 15.2 No. A082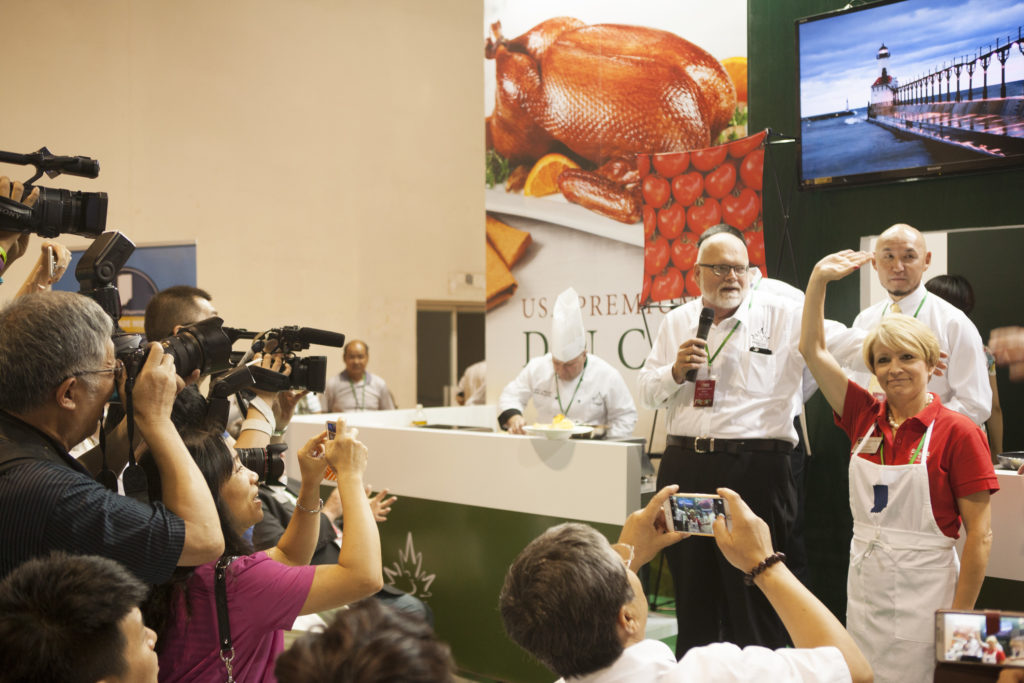 Australia Pavilion at CIPFE
National Pavilion offers unified booth designs, booth discounts for businesses, free marketing to participants and more. Enjoy the benefits of a National Pavilion at CIPFE, September 15th-17th 2017.
Services for participants are as follows:
– FREE e-newsletter promotion distributed to 10,000+ buyers
– FREE online promotion through CIPFE's Wechat official account and other media sites
– FREE full-color advertising of Exhibitor Catalogue and After-Show Report
– Hotel arrangement assistance
About CIPFE 2017 
Organizer:
Guangzhou Zhenwei International Exhibition Co., Ltd
Supported by:
AustCham South China
The 7th Guangzhou International Import Food Expo 2017 will be held during Sept. 15-17, 2017 at China Import and Export Fair Complex (Guangzhou). Organized by Zhenwei Exhibition Group, CIPFE aims at building the largest and the most influential imported food trade platform in South China. CIPFE is held to satisfy the relevant market demands in terms of import food for Chinese.•Exhibition Area: 15,000㎡•Number of Exhibitors: 300•Number of Buyers: more than 30,000