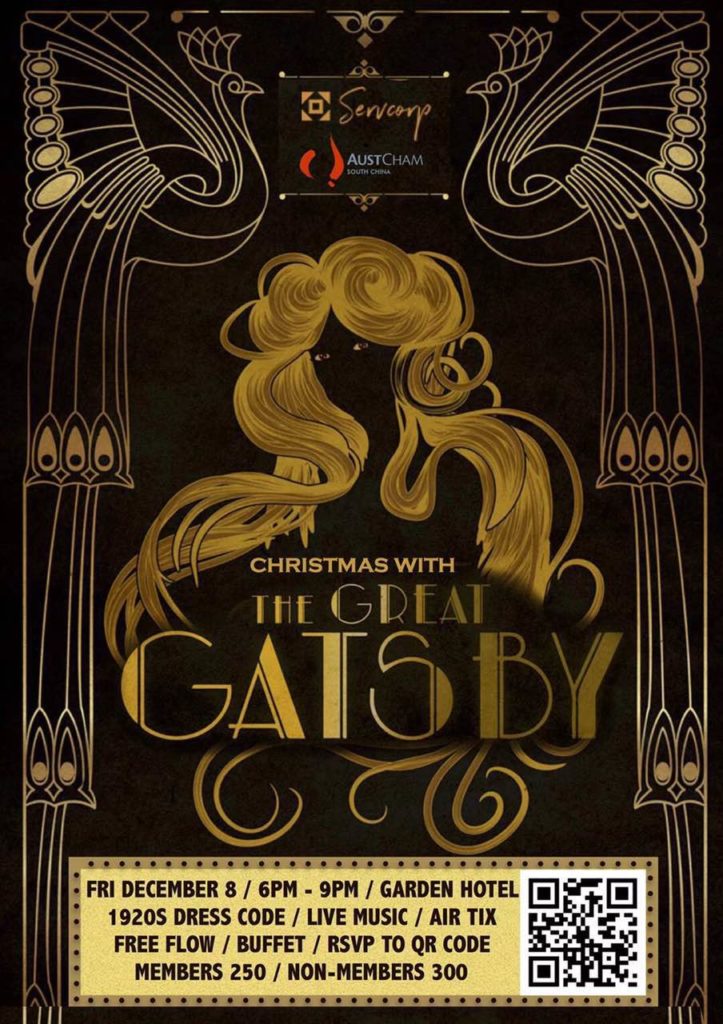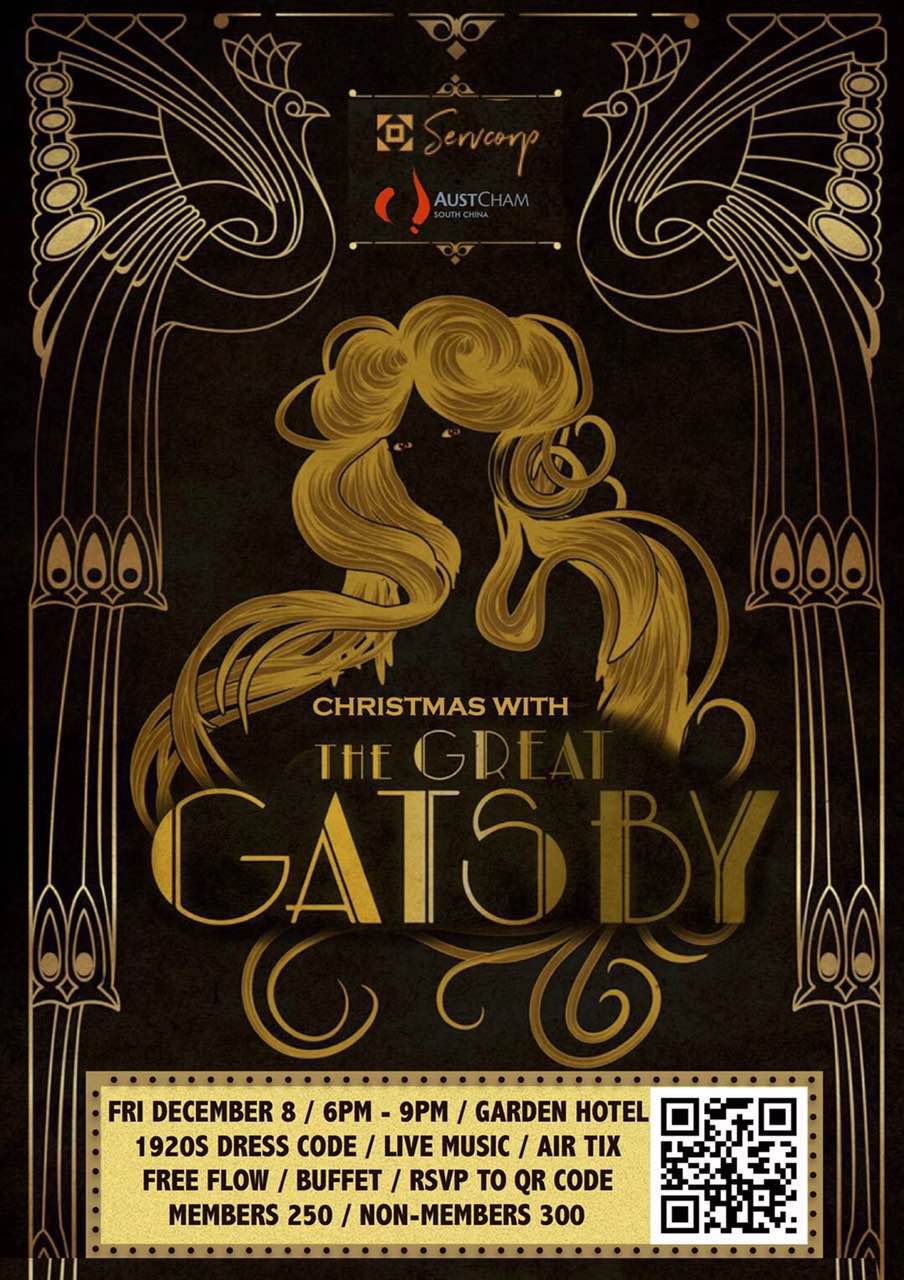 Christmas Market Challenge is announced to all college students! AustCham would like to arrange a mini Christmas Market in our coming Christmas Party on 8 Dec 2017, which aims to connect the local community and offer a platform for university students to showcase their products and  get involved in our yearly Christmas Party!
中国澳洲商会圣诞集市挑战赛向大学生们发出召集令!12月8日,迷你圣诞集市将会在我们的圣诞晚宴上拉开序幕。这将提供给参赛者一个实践商业构思的机会,同时参与到商会的年度圣诞派对中。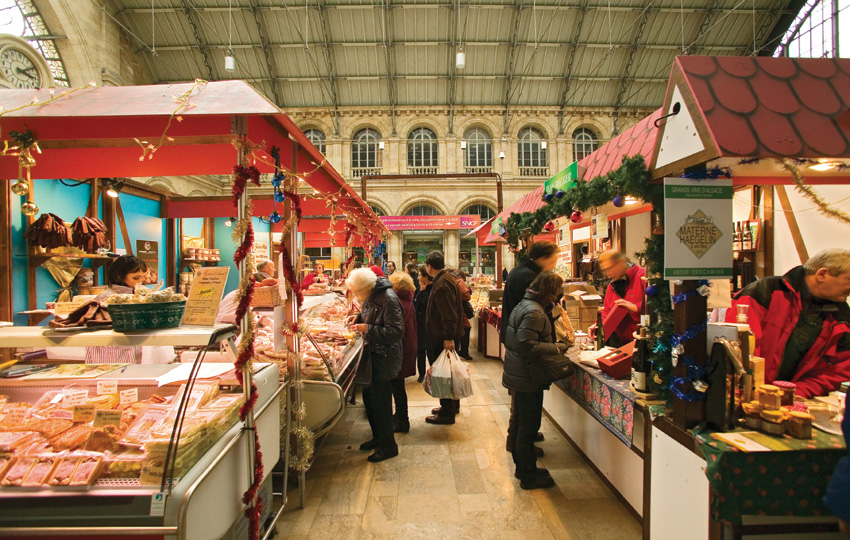 We would love to share our insights to university students in business planning and event execution. Participants will have chances to gain experiences in market research and apply textbook knowledge in practice. For students who aim to expand their social network, this is definitely a great opportunity in meeting AustCham members and the Australian community.
在这次圣诞集市的准备期,我们非常乐意给参赛者提供在集市筹备的指引,同时也乐意分享在筹备项目方面的经验。参加此次挑战赛的学生有机会将自己的知识学以致用,并借此机会与中国澳洲商会的会员与嘉宾们互动,扩大自己的社交圈。
Limited stalls are offered in our Gatsby Christmas Party. To register, please contact
+86 020 2237 2866/ email ivy@austcham-southchina.org
(with your name, contact number and university/major)
参赛名额有限,有意者请通过以下方式报名:报名请致电 
+86 020 2237 2866 或发送具体的联系方式(姓名/电话/学校/专业)到 ivy@austcham-southchina.org
Christmas Market Challenge Information
Date:8th December 2017
Team member: 1-3 participants
Stall cost: RMB 650 per Stall (table decoration/backdrop provided)
日期:2017年12月8号
参赛队伍:1-3参赛者
摊位租赁: RMB 650 (包括摊位的基本装饰/背景板)
日期:12月8号
Date: Friday 8 December 2017
Time: 18:00 – 21:00
Venue: 3/F The Begonia-Magnolia, LN Garden Hotel
Address: 368 Huanshi Dong Lu, Guangzhou
活动详情
日期:12月8号(周五)
时间:18:00 – 21:00
场地:花园酒店三楼海棠-玉兰厅
地址:广州市越秀区环市东路 368 号