Dec 9th | Christmas Party Shenzhen
12-09-20 @ 6:30 pm

-

10:00 pm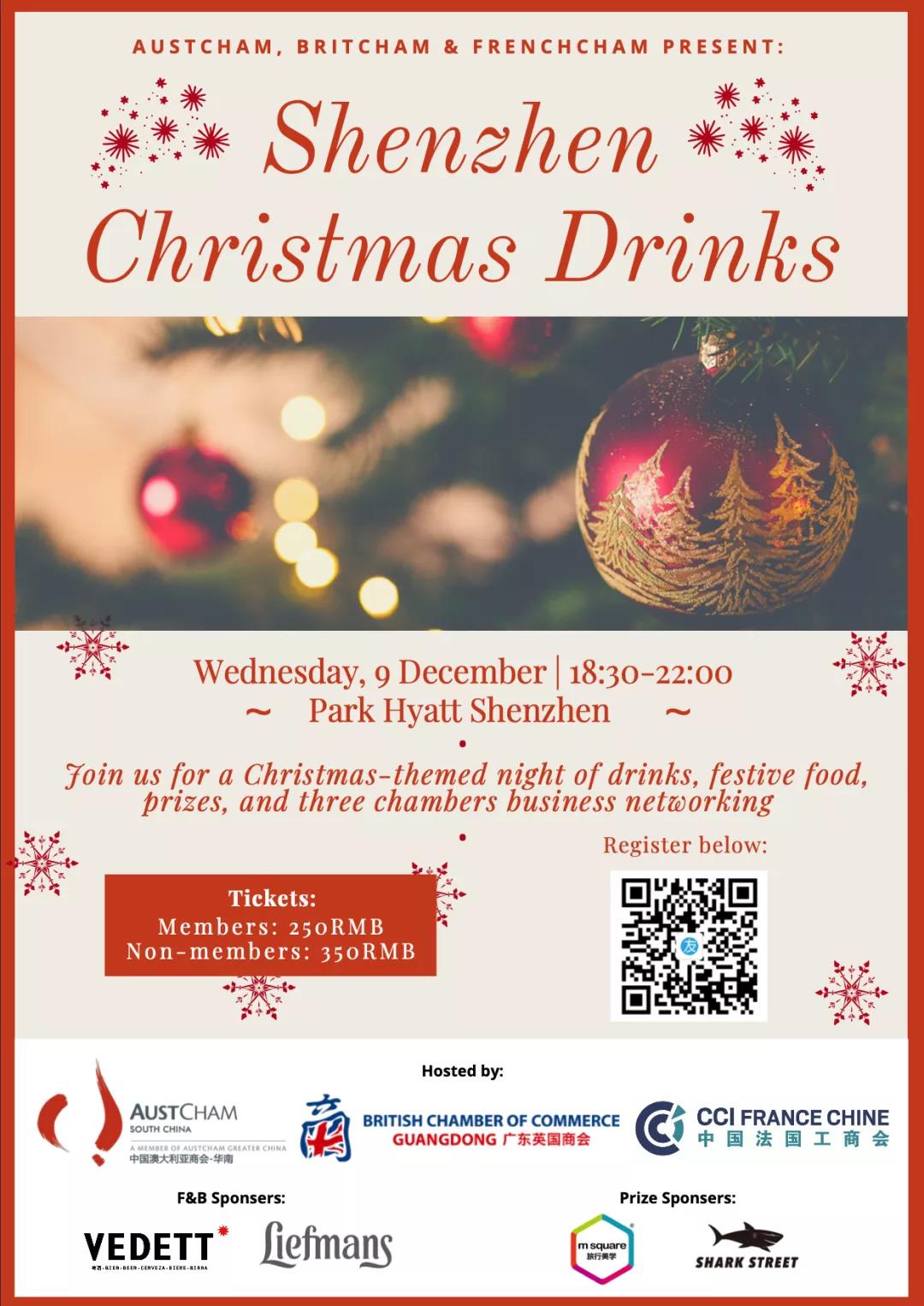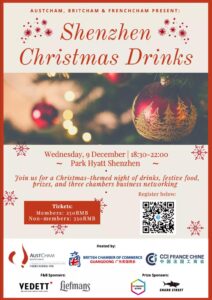 It's that time of year again to enjoy some festiveChristmas celebrations at the Shenzhen Christmas Drinks! Come and enjoy aChristmas-themed night full of drinks, festive food and prizes and joinAustCham, BritCham and FrenchCham for night of entertainment.
又到了一年中的这个时候,在深圳圣诞节聚会上享受一些节日的庆祝活动。来享受一个圣诞主题之夜吧,有美酒,节日美食和奖品,和中澳商会华南,广东中英商会与中法商会一起享受欢乐之夜吧。
This is a great opportunity to expand yourbusiness network in the Great Bay Area whilst enjoying the relaxed partyatmosphere and celebrating a wonderful Christmas together with professionalsand friends!
这是一个扩展你在大湾区的商业网络的好机会,同时享受轻松的聚会气氛,与专业人士和朋友一起庆祝一个美好的圣诞节!
Event Details
Event date & time: 18:30 – 22:00, Wednesday 9th December
Venue: Park Hyatt Shenzhen
Address: 5023 Yitian Rd, Futian CBD, Futian District, Shenzhen, 518033
Member Price: RMB 250
Non-member Price: RMB 350
时间与日期:下午6点半到10点,12月9 日,星期三
地点:深圳柏悦酒店
地址:广东省深圳市福田区益田路5023号
会员价格:RMB250
非会员价格: RMB 350
Scan the QR code below or click "Read more/阅读原文" to register now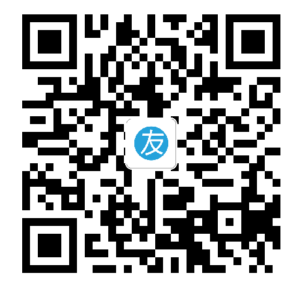 About AustCham South China 
关于中国-澳大利亚华南商会-华南
The China – Australia Chamber of Commerce – South China (AustCham South China) was established in1994 to develop, promote and expand business relations between Australia and China through the representation of its membership.
As a registered NGO office in the People's Republic of China, AustCham South China serves as Australia's peak industry advocacy body in South China and supports its members by providing information, connections, business services and government relations assistance.