Review | How to manage your China operation from HQ?
12-14-18 @ 3:00 pm

-

5:00 pm
Last Friday, a PTL seminar co-organised by AustCham, PTL Group and Servcorp was a meaningful event. Speakers Arie Schreier (General Manager) and Jun Peng (Markting&BD Director) from PTL Group brought us excellent speeches. Thanks to Servcorp for the venue and snacks and PTL for the wine and snacks.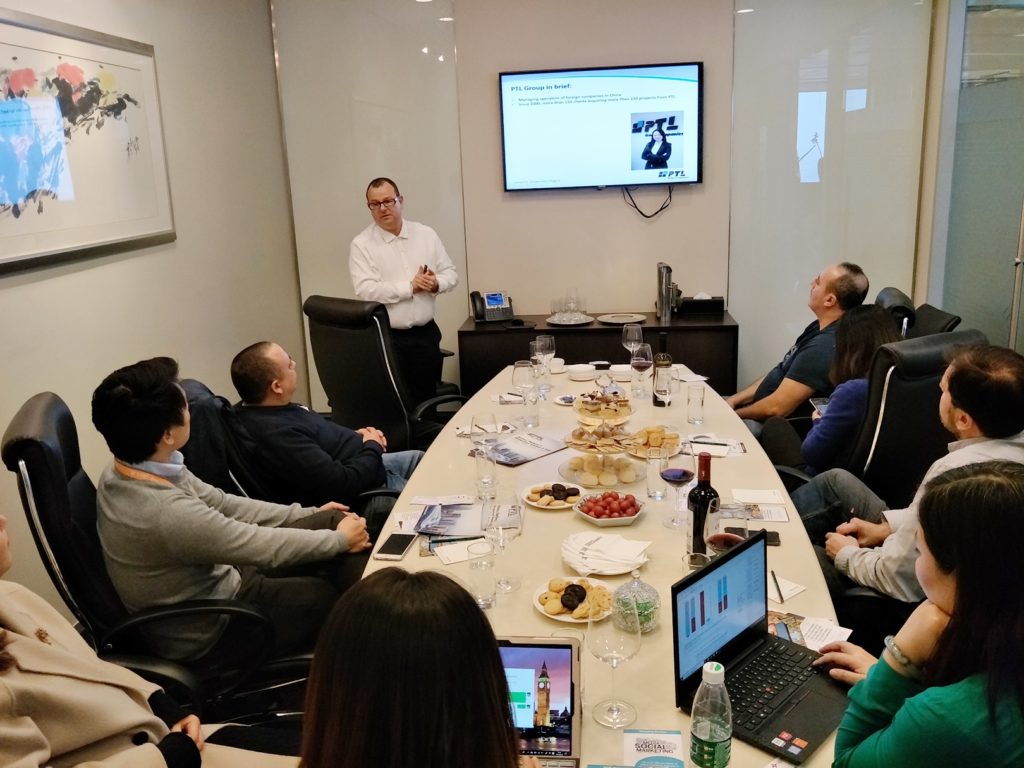 The speech was divided into two parts.
The first part is Arie Schreier's speech. To begin with, he introduced PTL Group and let each guest introduces themselves and their understanding of setting up a business in China. Through the Case study background, he analyzed the results and causes of foreign business failure in China. Then it came to the consumption level, wage level, and risk reduction methods in China in recent years. Finally, he provided some method about setting up a business in China such as how to choose a right partner etc…
The second part is presented by Jun Peng about Online Marketing. In recent years, online marketing is becoming more and more popular in China. Especially for young generations, online platforms are great consumption channels. She demonstrated the competition among online channels supported by many examples. Jun's speech was completed by a very passionate group discussion.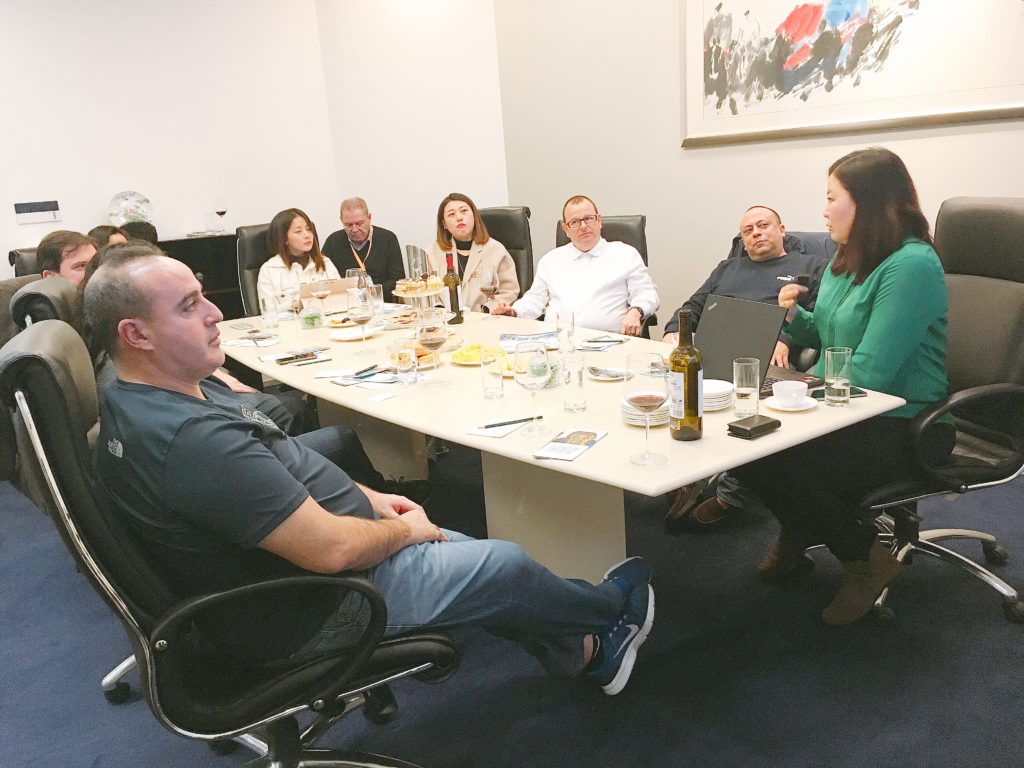 During the lecture, all of the guests enjoyed great wine, various snacks and fruits, and most importantly, they left the room with some key takeaways of how to optimize the control mechanism when establishing their enterprises in China.