Event | Growth Mindset
12 October @ 3:00 pm

-

6:30 pm
Growth Mindset
Saturday 12 October
#Emotional Intelligence#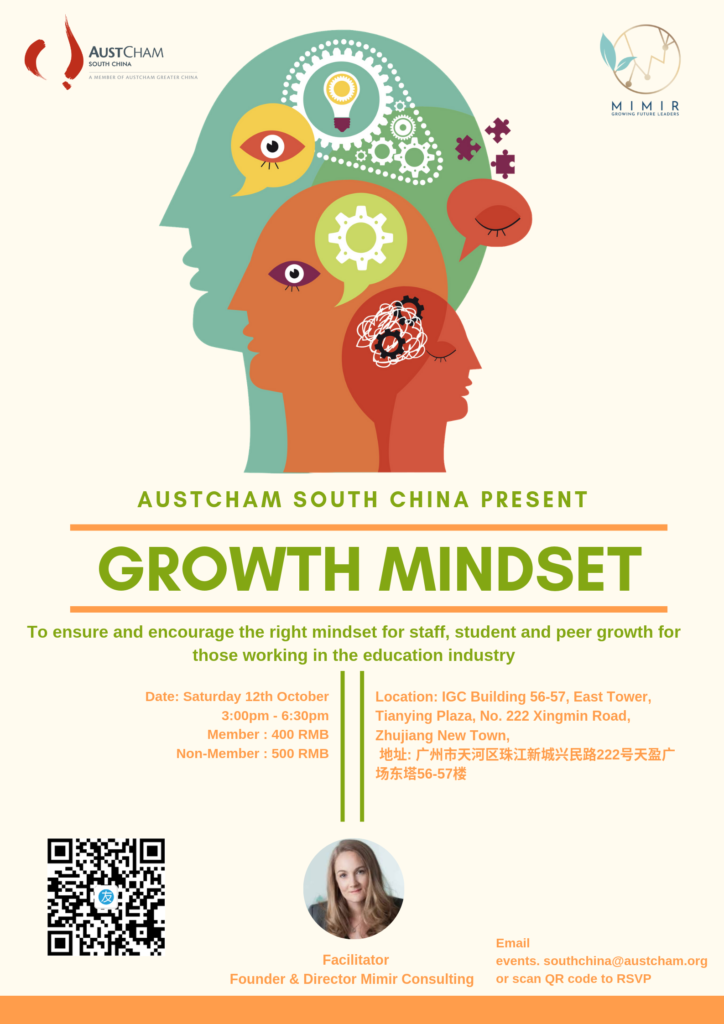 AustCham South China and Mimir Consulting are growing an exciting new event series for Educators in Guangzhou. This event series aims to share with those in the industry the power and potential of Growth Mindset theory and practice
Growth Mindset is a key skill needed for current and future generations to excel and adapt in a world of disruption and change. The critical question is: How as educators do we do this?
This up and coming workshop is the first in a series of events which endeavour  to draw on the direct experience and concerns of Educators as we explore and discuss key topics in this emerging field of emotional intelligence
This workshop will cover: 
• Modelling Growth Mindsets
• Developing Growth Mindsets
• Ingredients needed for a supportive Educational Community to grow together 
These sessions will be facilitated by Mimir Consulting's Founder & Director Mette Pausgaard 
---
SPEAKER PROFILE ​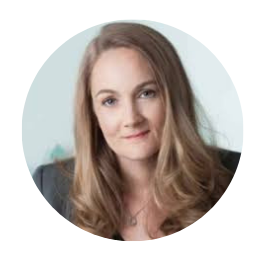 ​Mette Pausgaard 
Founder and Director of Mimir Consulting 
BA, MED, Transcend ICF Individual and Team Coach, Genos International practitioner,  Mediator  
Mette started her career in Education and the transfer of learning the retainment of the learning being passed on is a core of what Mette does. She has lived a substantial number of years in three different countries. This experience has given Mettte a great understanding of cultural differences from first-hand experience. Emotional Intelligence, Coaching and Conflict resolution through transformational learning is what she believes is the key to developing and growing in a world of change. She has taught in Outstanding schools in England as well as trained multinational and government organisations throughout her career. She is also a keynote speaker and has spoken at TEDX Xiguan Guangzhou China. She is passionate about developing Individuals, Communities and Organisations to make a difference in the world of change. 
---
These sessions will be facilitated by Mimir Consulting's Founder & Director Mette Pausgaard . The workshop will run for a total of 2 hours, followed by a 90 minute networking session. AustCham South China and Mimir Consulting are looking forward to seeing you there for some thought-provoking discussion.
Participants will receive a Certificate of Completion in recognition of their contribution to the workshop.
---
EVENT DETAILS 
Date: Saturday, 12 October
Time: 3:00pm – 6:30pm
Venue: Floor 56 IGC Building
Address: East Tower, Tianying Plaza, No. 222 Xingmin Road, Zhujiang New Town
Price: Standard Price: Member 400 RMB | Non-Member 500 RMB
RSVP: Pleasescan the QR code on the poster or e-mail to events.southchina@austcham.org
Ticket cancellation and refund will not be accepted within 24 hours before the event. Thank you for your understanding.
---