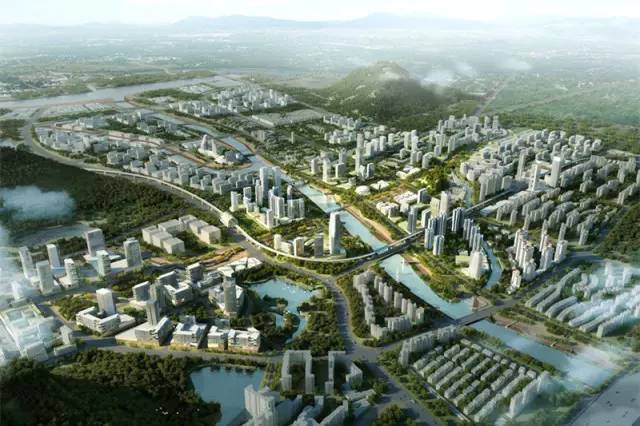 April 21, 2017 marks the two-year anniversary of the establishment of Guangdong Free Trade Zone (GD FTZ). In the past two years, 24,671 newly-approved enterprises have been established in Nansha, thanks for the improving business environment keeps benefiting companies in the area.
People might feel curious about why have so many enterprises chosen to register in Nansha Area? With the goal of developing into a hub for high-level opening up, Nansha Area has made great progress in improving its business environment to be more market-oriented, international and rule of law.
Facilitation of investment
To in line with international rules, the area achieved 239 items of innovation for facilitating investment and trade since the operation, including 13 and 56 which can be adopted across the country and the province, said Pan Yuzhang, the director general of General Affairs Office of Guangzhou Nansha Free Trade Zone.
With the core of negative list investment model, now above 99% newly-registered enterprises which are out of the negative list will be recorded instead of being approved or special managed. The business registration time is cut to one day from previous eleven days.
Ailen Li, an account manager of a financial leasing company which is one of the newly-registered enterprises in Nansha area said, "I can't believe that I can finish all the registration procedures in one day and get the business license soon, it really brings convenience for enterprises to finish registration now."
Facilitation of trade
Emphasizing on a series of innovative measures about customs clearance, Nansha further facilitate trade for enterprises.
For instance, the area launches an express inspection and release mechanism by two machines called Fs6000 and H986 installed with X-Ray scanner in it. If goods not requiring inspection will be immediately released and carriage divers can just go pass the inspection machine instead of stopping the car. Hence, the average inspection time will be cut from two hours to 10 minutes, said Xu Zhiping, the first class customs supervisor of Nansha Customs.
According to Qu Yanqian, vice manager of Guangzhou Runshun International Transportation Agency, it is really convenient for logistics company to transport their goods since the facilitation brought by new customs clearance system. Now, Nansha Customs provides 7*24-hours service for customs clearance so that their goods can be transported through Nansha Customs at any time.
In future, Nansha will keep facilitating trade by learning from Singapore and other countries & regions, said Pan.
Improvement of law services
Nansha area also sees a robust growth in law services to be more in line with foreign countries and regions.
Last year, a court was opened in Nansha Area as it adapts its legal system to disputes arising out of these zones. It is the first court opened for free trade zone in China. The cases handled by the new FTZ court are related to investment, trade, finance, intellectual property right issues in the zone.
According to Li Sheng, deputy director of Nansha FTZ Court, the court launches several measures to serve domestic and foreign enterprises. For example, bilingual legal instruments and website are created to offer English services for suitors.
In addition, Guangzhou's first Guangdong-Hong Kong joint law firm, Gold Sun – Mak Ka Wing law firm was established in Nansha District to serve enterprises when having legal disputes in Hong Kong and Macao.
Source: Newsgd.com