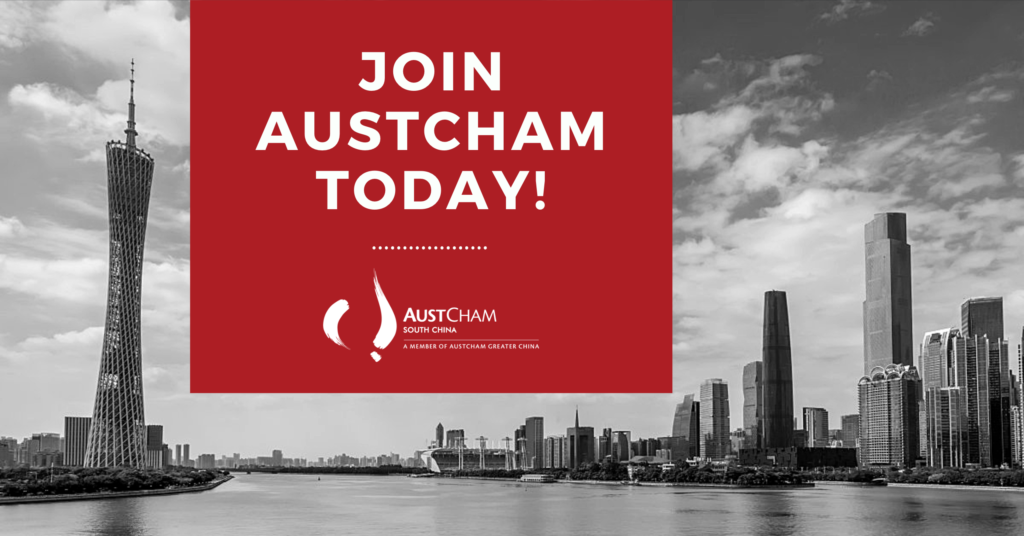 AustCham SC Membership Application Form
For more information please contact AustCham South China's Marketing & Communication Manager, Simon Lee.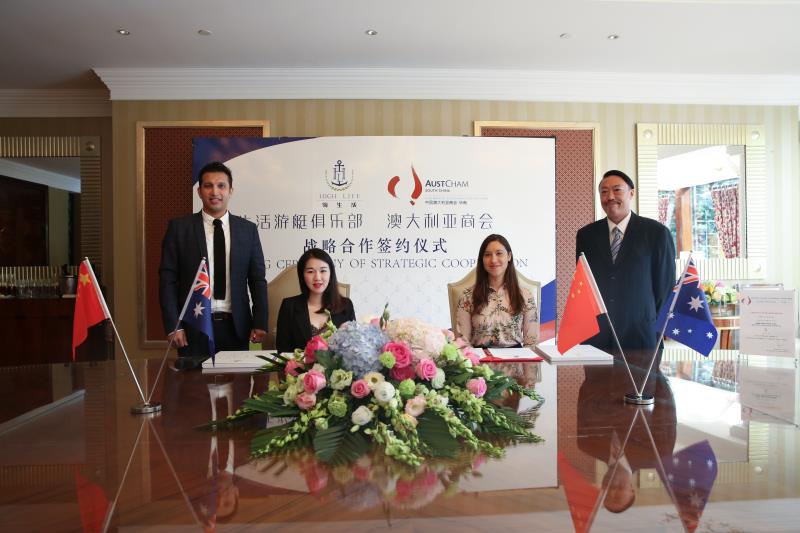 AustCham South China offers various membership packages to Australian, Chinese and international companies and individuals operating both in China & abroad. These membership packages entitle companies and individuals to a range of benefits and are valid for one calendar year following approval from the AustCham South China Board of Directors. AustCham South China Board of Directors reserves the right to select the appropriate membership category for applicants.
 
Annual Membership Fee
Details
Young Professional
800 RMB

For 18 – 28 years old young professionals of any nationality.

Individual Member

1,000 RMB

For individual business people in the Australia-China space. Ideal for those seeking business referrals and networking opportunities.

Corporate Member
5,150 RMB
For corporations, enterprises, or institutions that are looking for full business support to grow connections and profile in South China and Greater China.
Preferred Hotel
10,300 RMB

For luxury hotels located in South China. Membership gives priority to host a number of AustCham events throughout the year.

National Member
15,450 RMB

For corporations, enterprises, or institutions with offices and operations in South China, Beijing, and West China. Membership fee provides Corporate membership to all three AustCham areas.

Platinum Partner

   30,900 RMB

For corporations, enterprises, or institutions seeking the benefits of naming rights and tailored marketing strategies. The special one year partnership costs in-kind services worth 30,900 RMB.

Foundation Member

   61,800 RMB

       (2 Years)

Open to corporations, enterprises, or institutions which are seeking long-term strategic partnership in Australia and China. Foundation Members gain rights to exclusive events, premium branding, advocacy and support through our communications and events.
Promotion on website, WeChat and electronic newsletter
Distribution of marketing material at the AustCham office and select events
Access to publishing job vacancies
Company profile on the AustCham SC website and in the membership directory
30 days free trial of Virtual Office
AustCham membership certificate
Help identify business opportunities
Business trip and delegation support
Professional development training
Member-only consultancy
Access to exclusive event notes and presentations
AustCham South China fast-track visa service
Access to member-only events and enjoy member prices at events
Priority access to government-related events with DFAT & Austrade
Members rates for nominated representatives to attend AustCham SC events
Priority invitation for event sponsorship
Collaboration opportunities to organize events that are aligned with the objectives of the chamber
Guaranteed hosting of preset AustCham events
3 tickets to AustCham SC Monthly Seminar Series
Attend and hold voting rights at our Annual General Meeting
Access to AustCham SC Industry Groups and Committees
Guaranteed opportunity to speak in at least 1 AustCham event
Logo on e-mail signature of AustCham South China
Logo on AustCham South China homepage and membership brochure
Invitation to annual dinner with Australian Ambassador to the PRC with Board of Directors and other Platinum Members
Priority invitation for VIP seating and invitations to government events
Co-organize one seminar/workshop dedicated to the platinum member industry
AustCham South China events are an excellent platform for Australian, Chinese and international businesses to leverage in order to obtain maximum brand exposure and value.
Through sponsorship, your business can take advantage of bold branding opportunities at our events. In return, AustCham South China obtains the support required to host and operate such events.
AustCham South China has a range of sponsorship packages available throughout the year for the following events:
AustCham South China Annual Christmas Party in Guangzhou and Shenzhen
Melbourne Cup Luncheon
Australian Day BBQ
InterChamber Networking Drinks
Regular social events in Guangzhou and Shenzhen
Young Professional Network
Government Relations Committee
Tech Committee
*Please note that each event has a limited number of sponsorship opportunities, so as to maximize value for our sponsors.