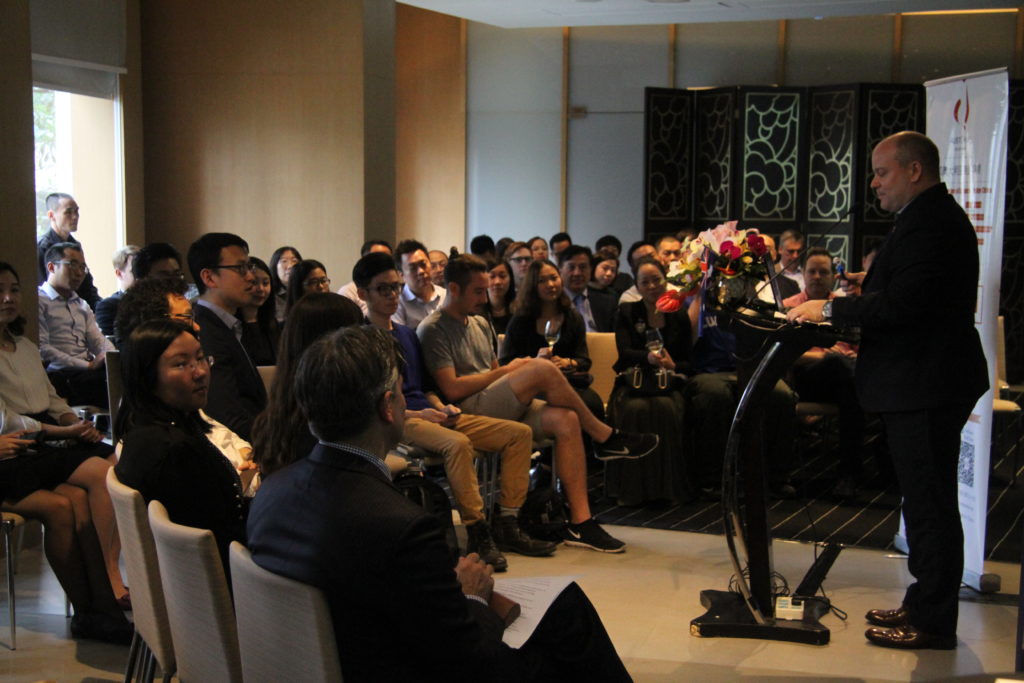 AustCham welcomed members and friends to the Grand Hyatt yesterday for a seminar on Australia-China trade and drinks. Thanks to Grand Hyatt for your hospitality, China Southern for our lucky draw prize, and HSBC for your sponsorship yesterday! The event covered technical data on the trade relationship between Australia and China, as well as opportunities and challenges for Australian business in China, presented by Paul Sanda, newly appointed Deputy Consul and Senior Trade Commissioner in Guangzhou. This was followed by Kevin Shimota from Tencent to discuss how international business could make use of WeChat's functions to better engage customers.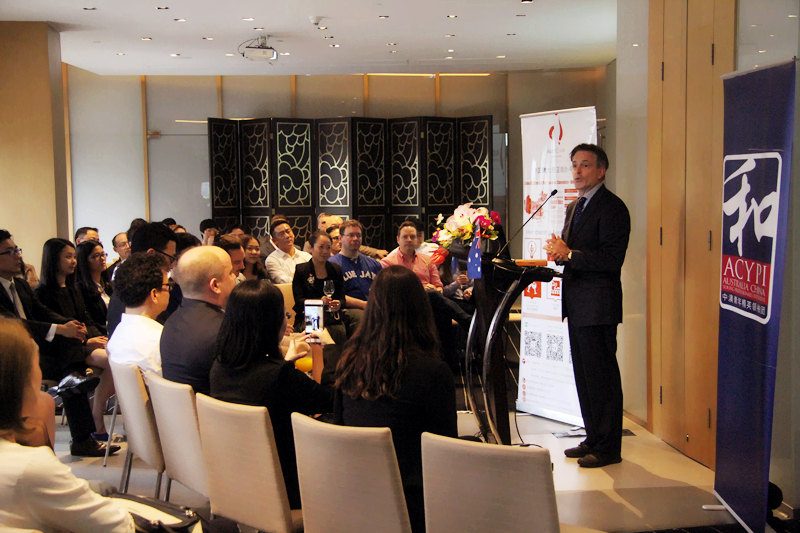 First, Paul quizzed our audience on a few statistics that reinforced the importance of trade to and from China to Australia's continued prosperity.
There are some impressive figures coming from Guangdong, with 25% of Chinese students in Australia coming from this region.
It was also noted that trade in professional services makes up a comparatively small amount of Australia's exports to China. With one of the Australian government's new "launch pads" for start-up enterprises to operate out of Shanghai, and mutual commitment to free trade between our two countries, perhaps this situation will change soon.
Chinese tourism to Australia is also going strong, with over a million visitors and growing at 18%. Further, Chinese tourists spend on average $500 a day, compared to American tourists at $300.
Speaking of tourists, our second speaker introduced a potential life line for international companies seeking to connect with Chinese consumers.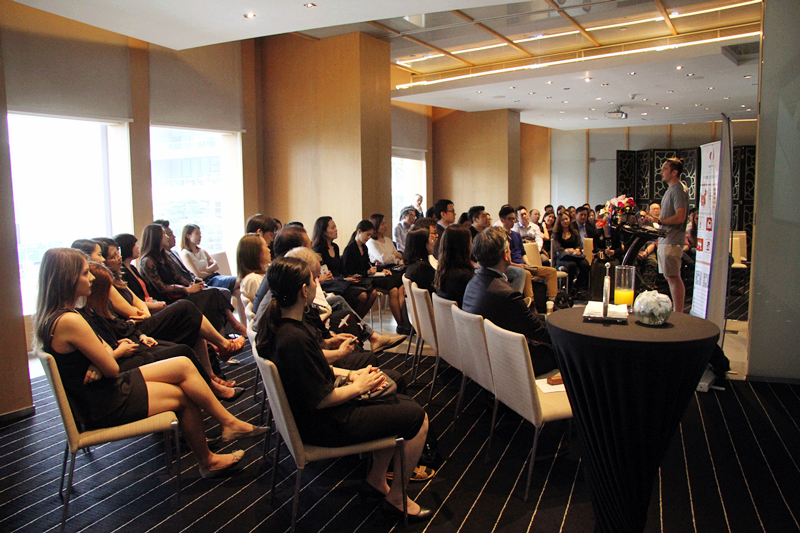 Kevin Shimota's presentation on WeChat's ecosystem, notably including WeChat Go and the new Mini Programs, was an eye-opener to how WeChat is more than just groups and photos. His examples showed us how a business or government agency could make use of WeChat to make things not only easier but also more impactful for their audience.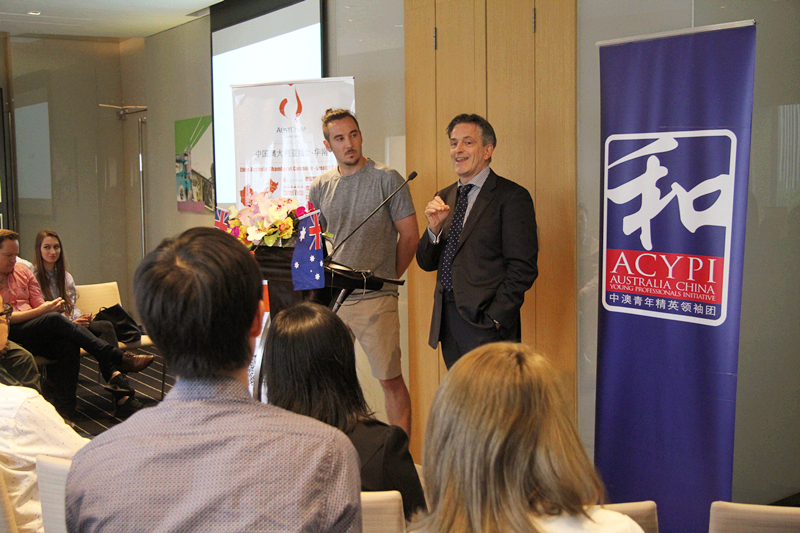 In our lucky draw, Zoe Zheng from Aoziya Trading Company won a return ticket from Guangzhou or Shenzhen to anywhere in Australia, supplied by platinum partner China Southern! Congratulations to Zoe, and let us know if you need any recommendations on where to go in Australia!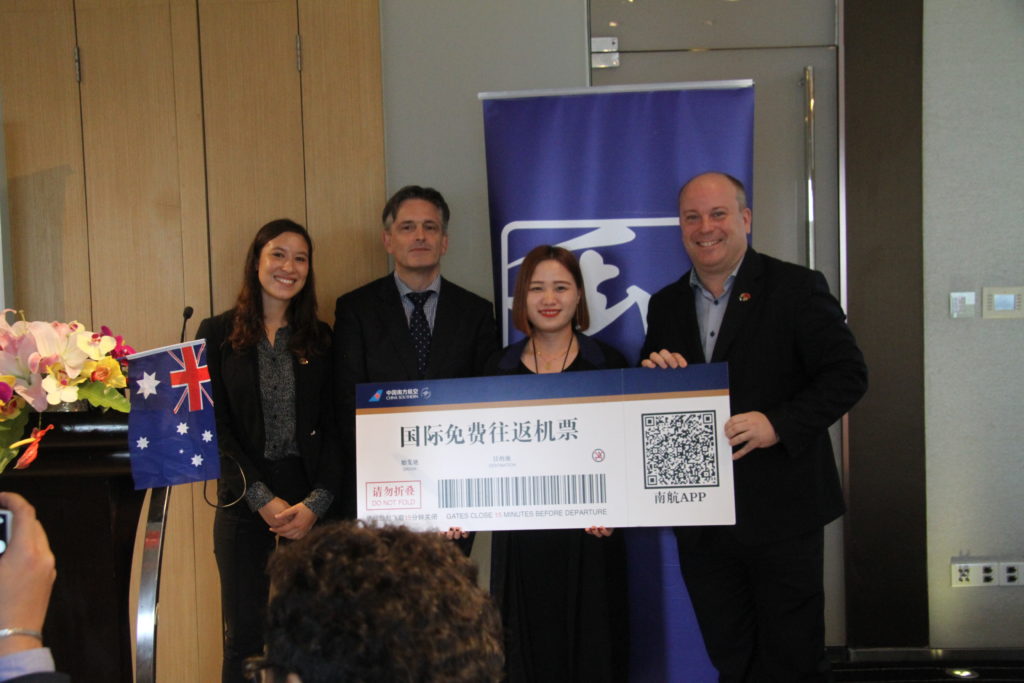 With business out of the way, we enjoyed drinks supplied by our sponsors Pran Wines and San Miguel, and great conversation supplied by all who attended. If you couldn't make it this time, we look forward to seeing you at an event again soon.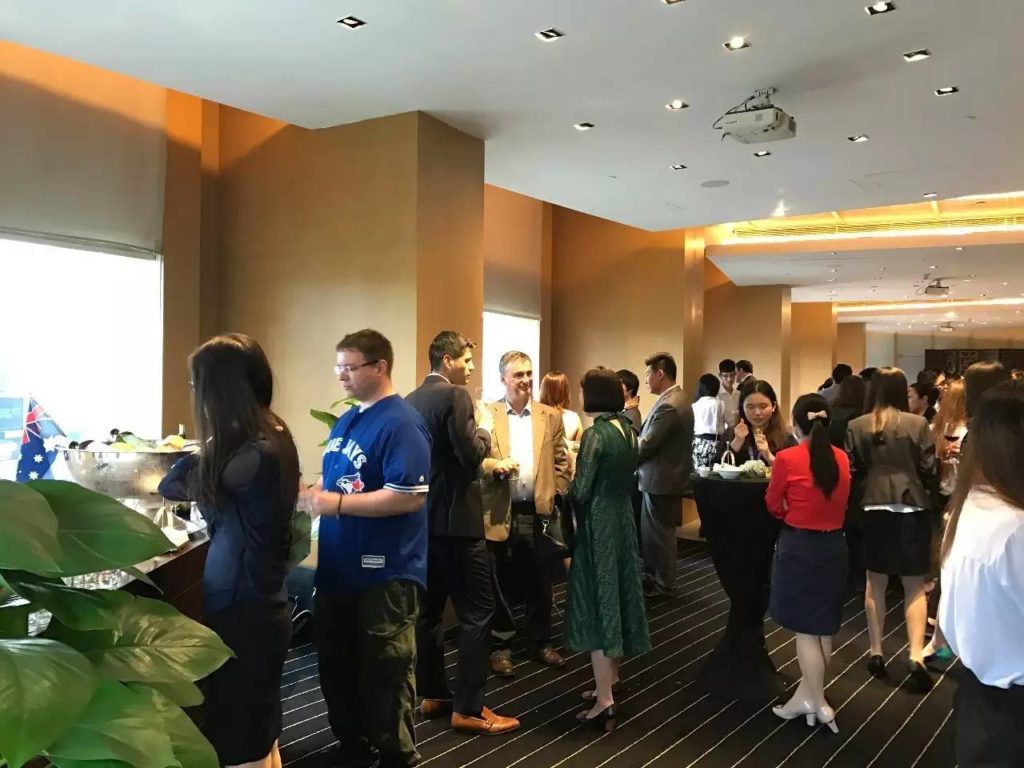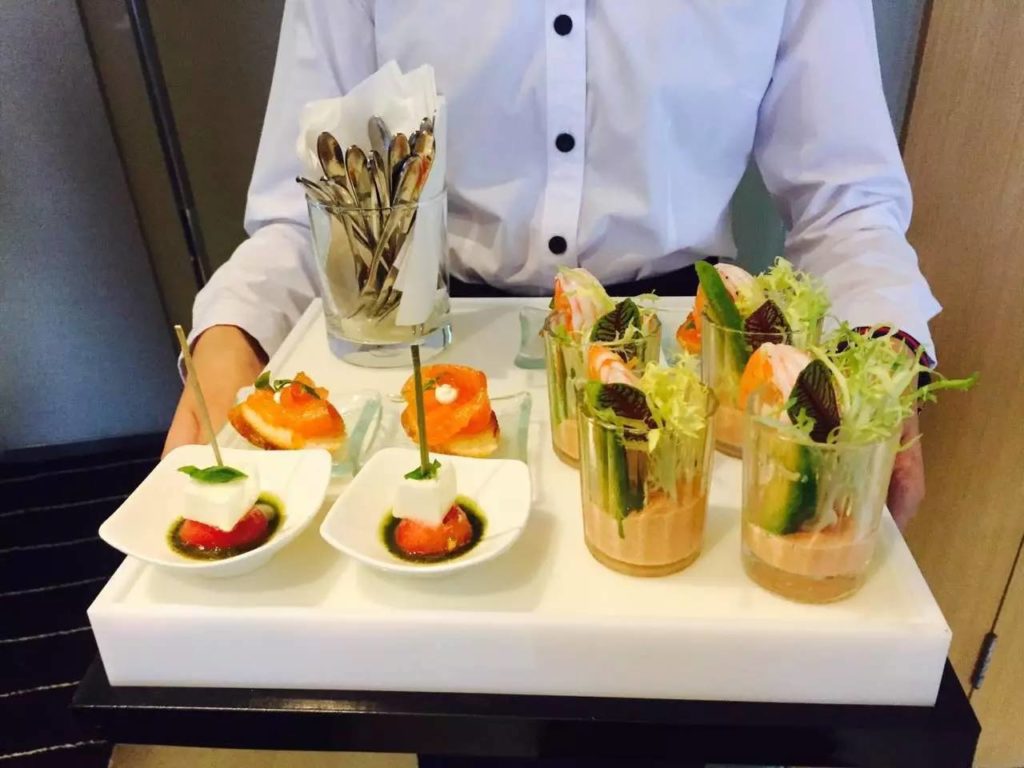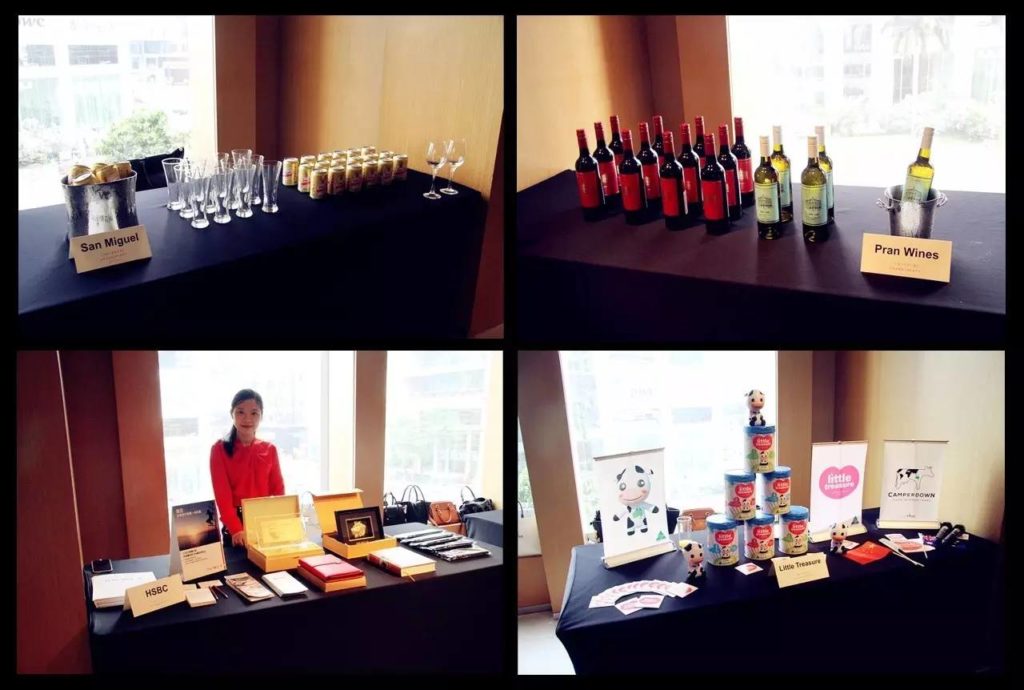 Editor: Jessie Lee