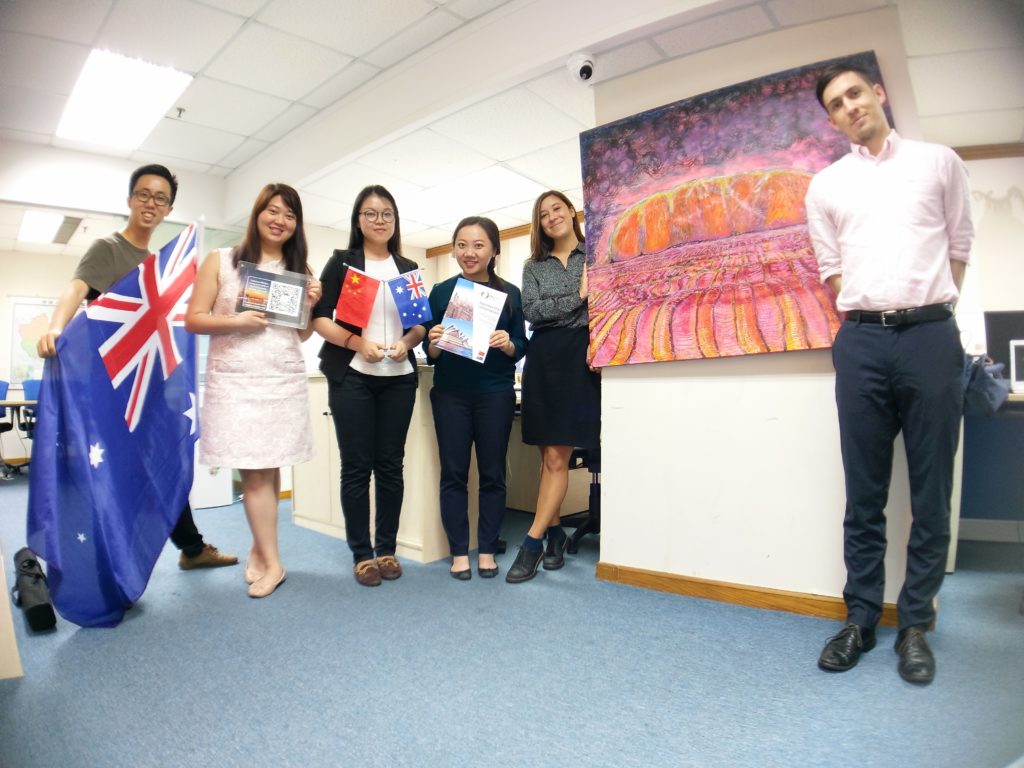 AustCham South China Proudly Supports the Arts
Title: Uluru in bright of day
Completed: November 2016
Price: 25500rmb
It's about how beautiful the play of colours are in central Australia, in this instance daytime afternoon, with a rainless storm brewing in the background. This painting is one of a series of Uluru pictures, one of which is owned by Mr Fu, an official top 10 artist of China for the last 30 years. – Justin Ole Fischer
About Justin Ole Fischer
My name is Justin Ole Fischer. I have been painting and selling my artworks for 25 years, but have been painting for over 30 years.
Much of my art is cathartic, stylistically, I favor impressionistic backgrounds and semi or super realistic subjects but I don't feel tied down to this and have a number of favored forms, abstract and mythoarchetype (mythological archetypes) amongst them.
VIP collectors have my artworks in the Australian federal and state capitals as well as China, Belgium, P.N.G., Vietnam, the U.S.A., the Middle East and many other countries. Some important people who have my artworks are King Albert II of Belgium, Mr. Song Xiaojun, Ambassador Alaudeen Alaskary (ex-consul-general of Saudi Arabia in HK and currently Deputy Minister of Protocol in Saudi Arabia), Mr. Adel Sayed (Chairman of the Egyptian Chamber of Commerce in China), Consul-generals, various Chinese mayors and many prominent businessmen.
You will see more of my art in my Facebook
https://www.facebook.com/justin.o.fischer
For inquiries, please contact asha.forsyth@austcham-southchina.org