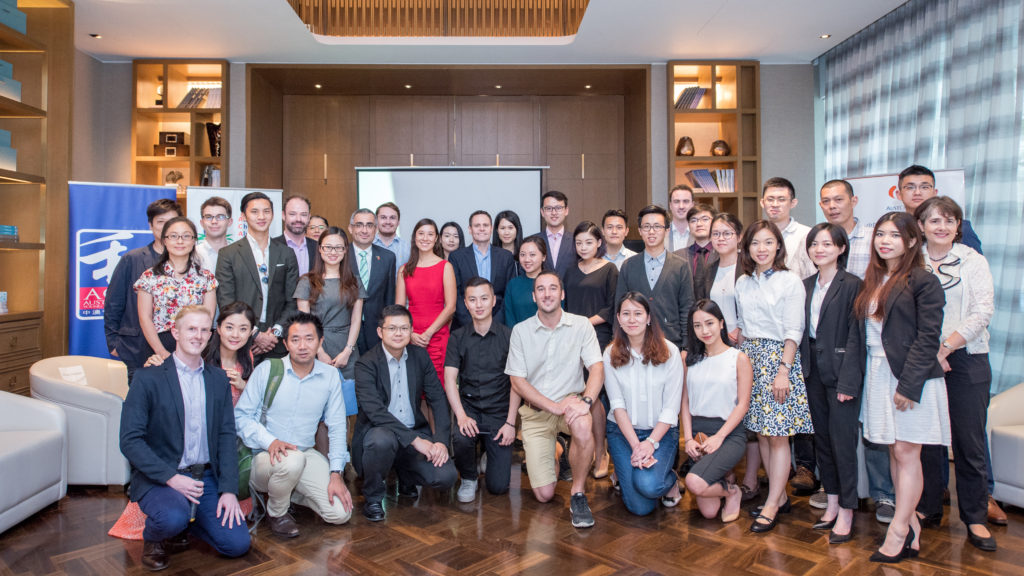 This Wednesday AustCham South China partnered up with ACYPI, ACAA, and ACYA to host our New Technology and the New Economy forum. Hosted in Kingold's  Bayview Clubhouse, we saw presentations from Australian Consulate General Dominic Trindade, Huawei's Simon Lacey, Xiaoming's Marco Yang,WeChat's Kevin Shimota, and Yulian Technology's Jimmy Cheng. The focus of the event centred around harnessing new technology for business and how this has and will continue to shape a the economy.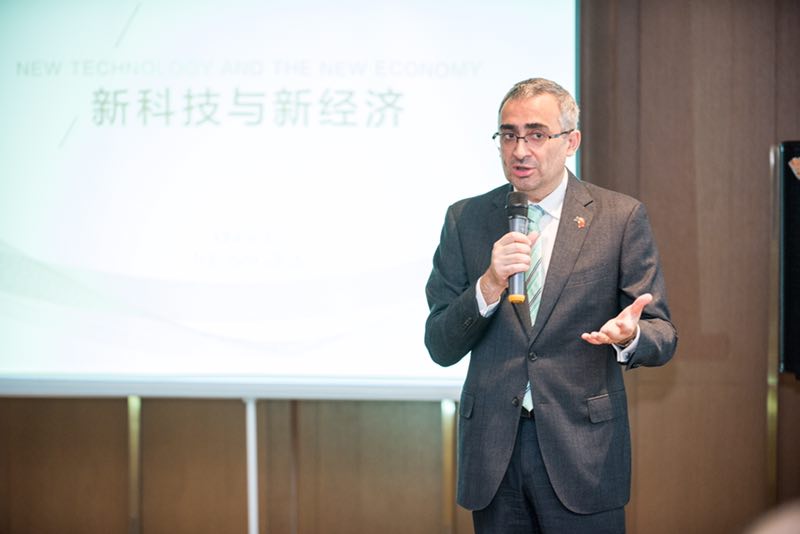 Dominic kicked it off by noting that idea sharing between Australia and China is not a new phenomenon. He spoke of architectural exchange harking back to the early 1900's, preferential trade agreements, and how cooperation between Australia and China holds a world of mutually beneficial opportunities.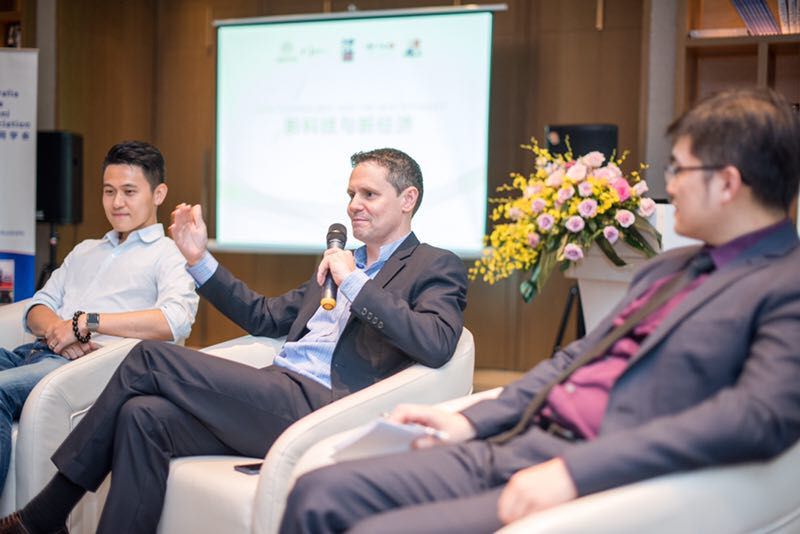 Simon followed with am in-depth presentation on trends in international rule-making for the digital economy. This gave audience members a snapshot of past developments in the digital economy, while also drilling down on what 'the digital economy' actually meant. Covering all aspects, Simon highlighted the essential yet often overlooked role of infrastructure. He the went on to discuss service based technology, devices, company ecosystems, and the role that politics plays in national approaches to legislating the digital world.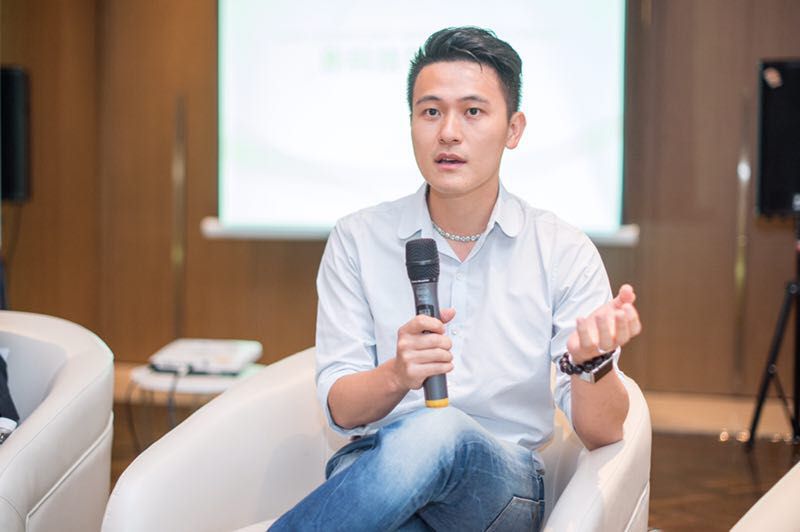 Marco elaborated on the business model of a shared economy, using Xiaoming's approach and experience in the shared bike industry as a case study. He covered the importance of harnessing excess resources, optimising sharing platforms and enabling e-commerce capacity to streamline the business model. He also spoke of the challenges that shared economy models face, including maintenance, user behaviour and geographic limitations.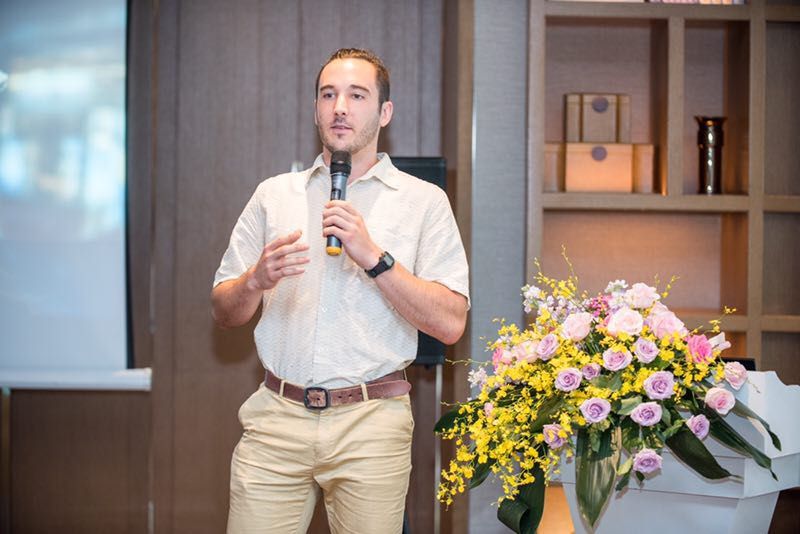 Kevin continued with a company-specific examination of the digital economy by speaking on the opportunity of WeChat across borders. He started by introducing the new functionality of WeChat Mini Programs and how this represents a great opportunity for foreign SME's in establishing targeted presence in the Chinese market. Then, turning to WeChat's international presence, he spoke of bringing value Chinese tourists and university student overseas through WeChat.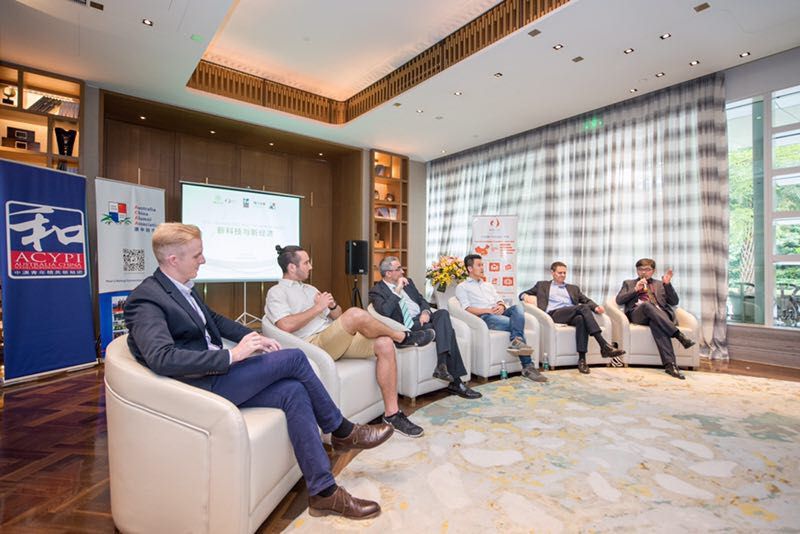 Jimmy wrapped up the presentation part of the event by speaking on the importance of finding a balance in the digital age. As a former manager of Westpac, he noted that the digital economy represents one of the most interesting and dynamic industries to date, but also touched on the need to maintain individual identity amidst the tech revolution.
We took a short break for drinks and refreshments and headed back for the second part, an in-depth panel discussion with all speakers. There were no shortage of questions and insights exchanging between audience and panel. A highlight included Dominic's extrapolation of translating 'user experience' across digital borders, to illustrate this he spoke of local fishermen filming the catching of Tasmanian rock lobsters and making this accessible to Chinese end consumers using QR code technology!
All in all, a great event celebrating innovation, exchange and mutually beneficial uses of technology between Australia and China. It also marked the first of many event collaborations between AustCham,ACYPI, ACYA, and ACAA. Thanks to everyone who came along and we look forward to catching you at the next event!