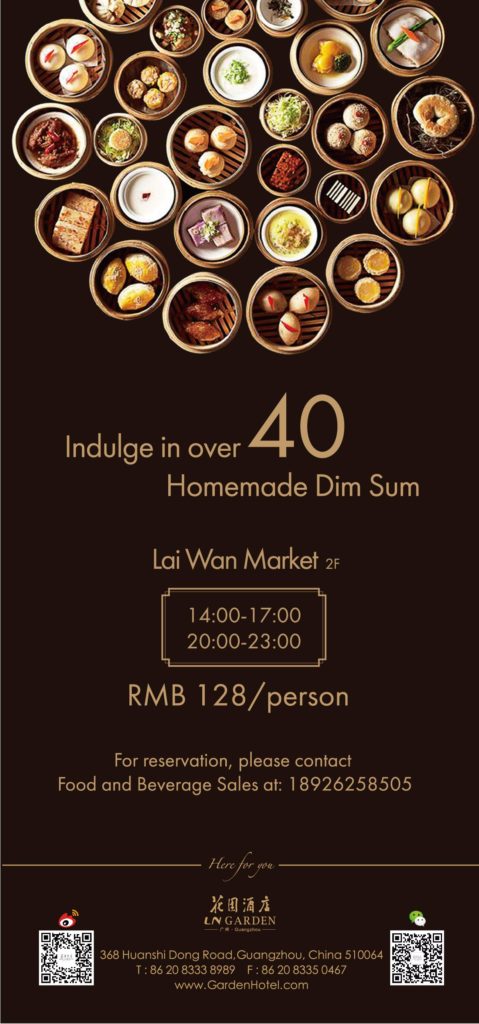 Starting from June 19th, Lai Wan Market at the Garden Hotel proudly presents its "ALL YOU CAN EAT" Dim Sum afternoon tea and late supper at the preferential rate of CNY 128 Net per person for all the Dim Sum lovers and those who would like to experience the true spirit of the Cantonese.
Over 40 types of local Dim Sum and authentic Cantonese dishes are available daily from 14:00-17:00 and 20:00-23:00 by table orders which include the famous "Steamed Shrimp Dumplings", "Siu Mai", "BBQ Pork Bun", "Lai Wan Signature Congee" and etc.
For more information or for reservation, please contact Food and Beverage Sales at 18926258505.