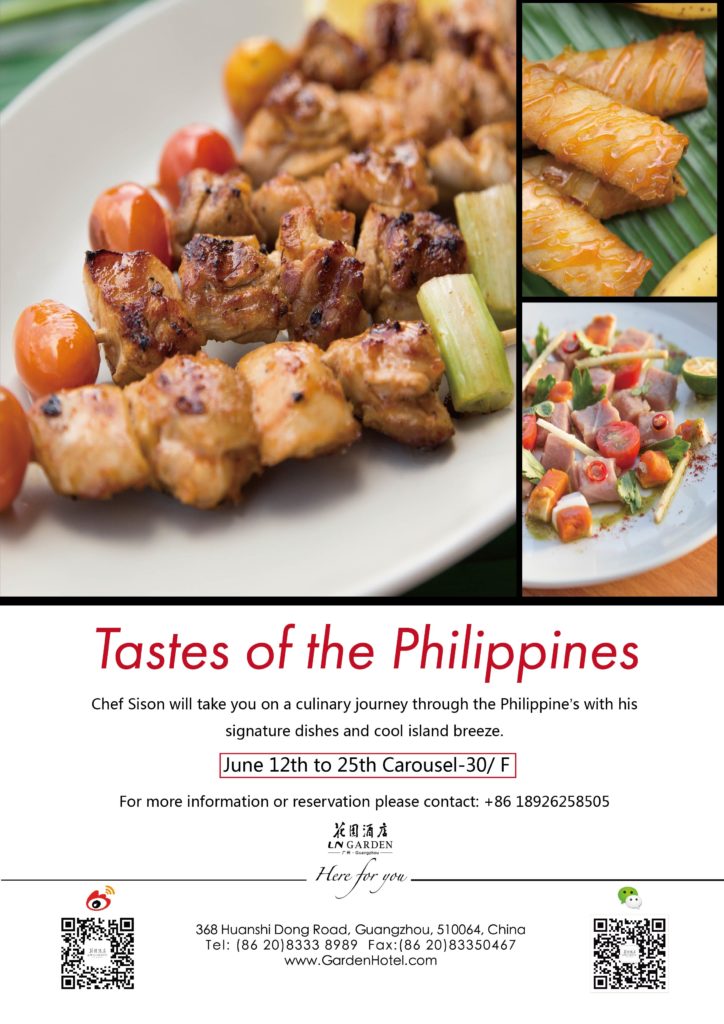 Philippine Food Festival to be held at the LN Garden Hotel in Guangzhou
The Philippine Consulate General in Guangzhou and the LN Garden Hotel will bring authentic Filipino cuisine to Guangzhou at a Philippine Food Festival on 12-25June 2017 at the LN Garden Hotel's Carousel.
About the Festival
The Festival will feature some of the most popular Philippine dishes.  These include tuna kinilaw (vinegar-cured tuna), prawn sinigang (prawn in soured broth), chicken adobo (chicken stewed in vinegar and soy sauce), embutido (pork roll) and pesang lapu-lapu (fish stewed in ginger).
Delightful desserts loved by Filipinos and foreign friends alike will also be showcased.  These includehalo-halo (mixed fruits and beans in shaved ice), buko pandan (coconut-pandan) and banana con langka turon (crisp banana rolls with jackfruit).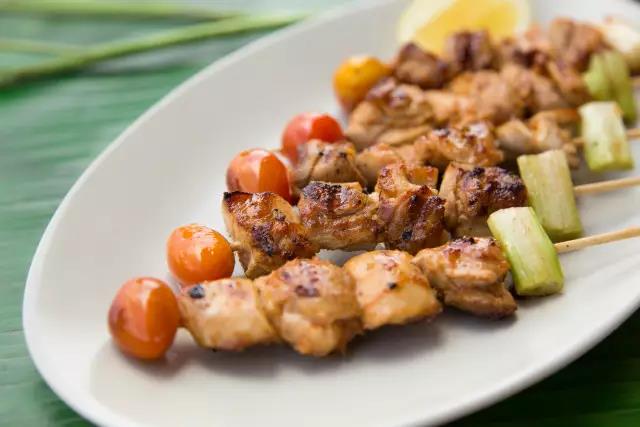 Highlight of the dishes
The main courses come from the different regions of the Philippines and represent the various ways of food preparation. But  most of the dishes will highlight the dominance of "asim" or"sourness" and its harmonious combination with sweet and salty flavors as the factor that makes Filipino food "malinamnam"or delicious and satisfying.
Another dish presented at the Food Festival is "pancit canton" or stir-fried noodles, which is a comfort food for all Filipinos.  The dish was introduced by early Chinese immigrants to the Philippines many centuries ago.  The "pancit" in pancit canton" is the Hokkien pronunciation for 便食, which means convenient food.  The "canton" in "pancit canton" is an acknowledgment of how famous Cantonese gastronomy was even centuries ago.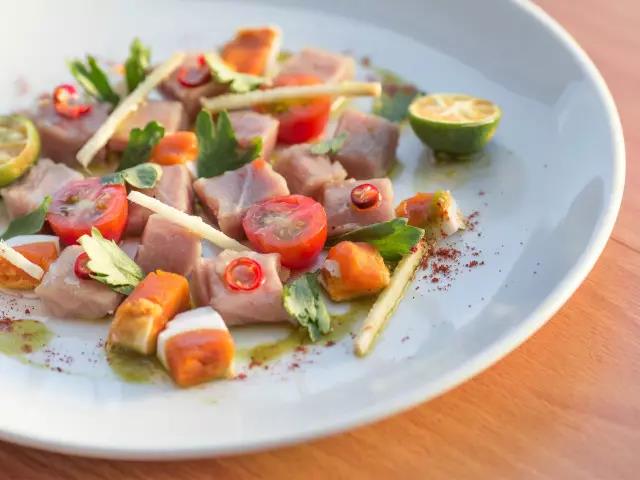 The Chef Justin Sison
The dishes will be expertly prepared by Chef Justin Sison, in cooperation with the Garden Hotel team.  Mr. Sison is an up-and-coming young chef and food stylist in the Philippines.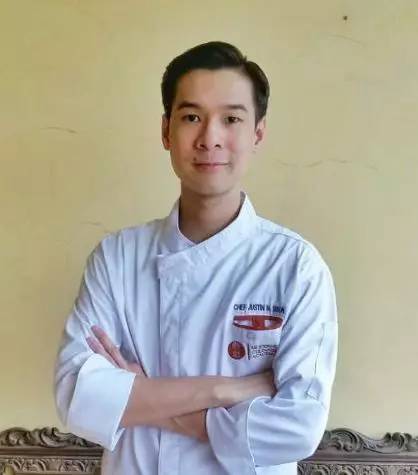 The festival is presented in cooperation with the Philippine Airlines and the China-Philippines Chamber of Commerce.