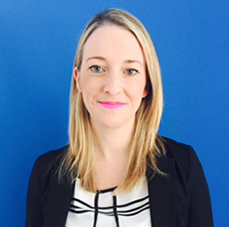 Kirsty is the Senior Manager at Hays Specialist Recruitment based in Guangzhou. She has worked for Hays nearly 10 years, and was previously based in Perth for 8 years before arriving in Guangzhou over a year ago. Kirsty graduated in 2004 with a bachelor degree in international relations and is currently undertaking her postgraduate studies in international development with a particular interest in the Asia region.
With over 9,000 staff operating from 240 offices in 33 countries, Hays is the world's leading recruiting expert in qualified, professional and skilled work. In China, Hays delivers a diverse range of permanent recruitment solutions across our office network in Shanghai, Beijing, Suzhou, Guangzhou and Shenzhen.
Kirsty is looking forward to making a positive contribution to the Austcham community in South China!