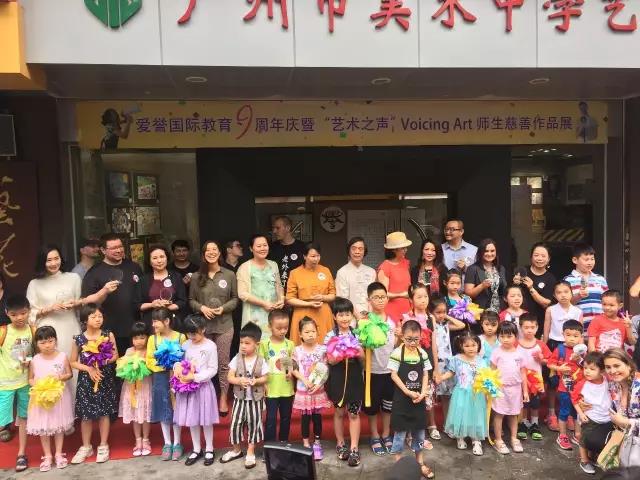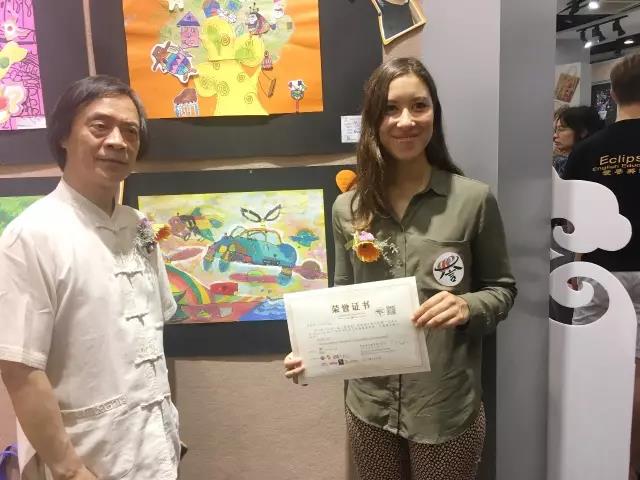 Last Sunday marked Father's Day, and what better way to celebrate than by showcasing children's art and education for a good cause. Eclipse's art exhibition 'Voicing Art' highlighted this, dedicating donations to the Baby Aaron and Little Angel charity foundations. Each work of art on display was created by Eclipse's students and teachers, donated generously to raise money and awareness over the course of the exhibition.

The opening day generated a whopping 7050RMB in art sales and the Headteacher Ryan won the most purchases, donating 1100RMB and going home with five masterpieces! Cash donations equated to 1500RMB, however most attendees left with a piece for their personal or professional collection. AustCham's Asha Forsyth picked out a creative painting for framing and display in the AustCham office, a creative way to support member Eclipse English Education and add even more bightness to the office walls.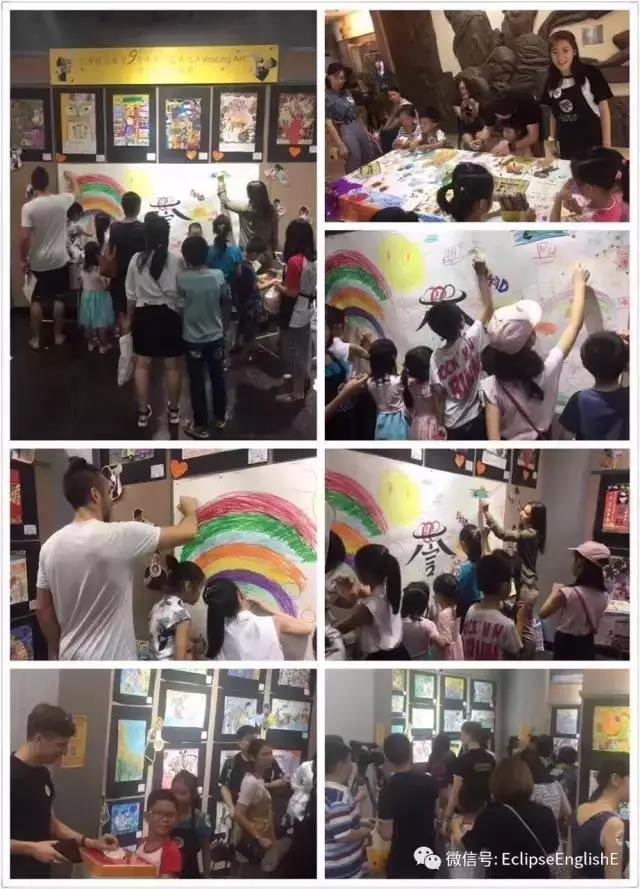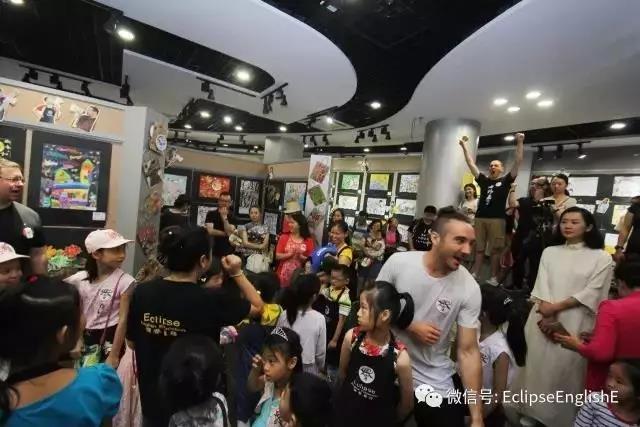 The occasion also celebrated Eclipse's 9th birthday and was only made possible through everyone's support and generosity.
A Big Thank You to Community and Corporate Supporters :
 Guangzhou High School of Fine Arts
Star & Torch Organization of Guangdong
The Australian Chamber of Commerce – South China
that's PRD (Guangzhou)
Whenever(Guangdong)
The Foreign Division of Colombian Consulate
Little Angel Rehabilitation & Training Center in Guangzhou