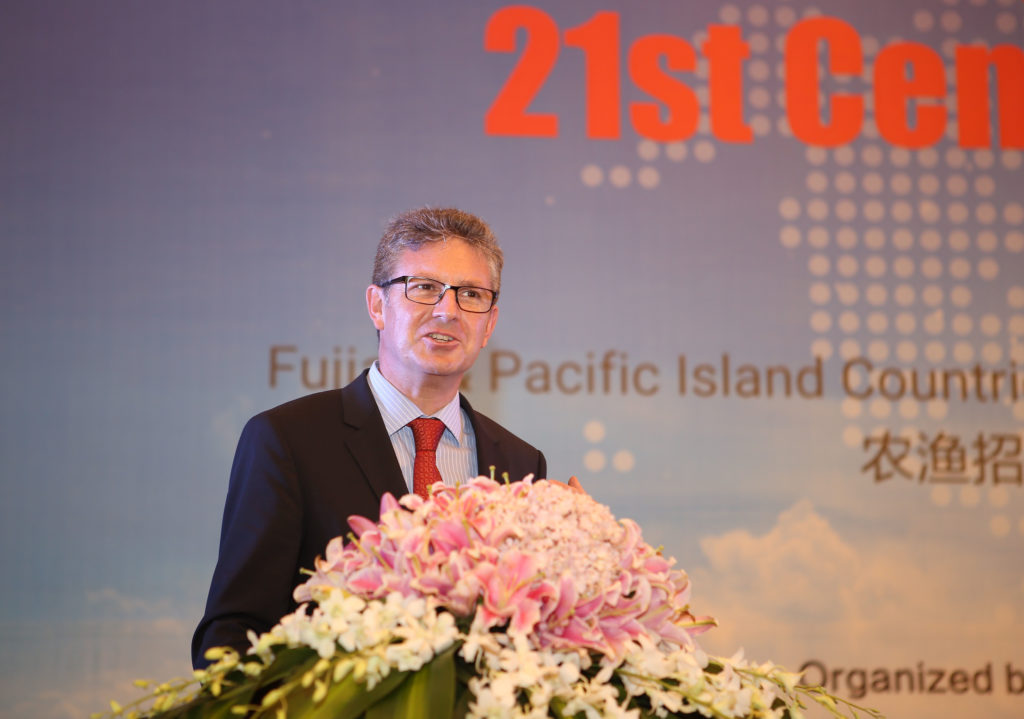 PTI (Pacific Islands Trade & Invest) China connected a Pacific Islands fisheries and agriculture delegation with Chinese counterparts in Fujian Province, the leading fisheries hub of South China, this month. The delegation had just completed a two-week training course provided by the Chinese Government that included businesses and officials from the Federated States of Micronesia (FSM), Fiji, Papua New Guinea(PNG), Samoa, Tonga and Vanuatu.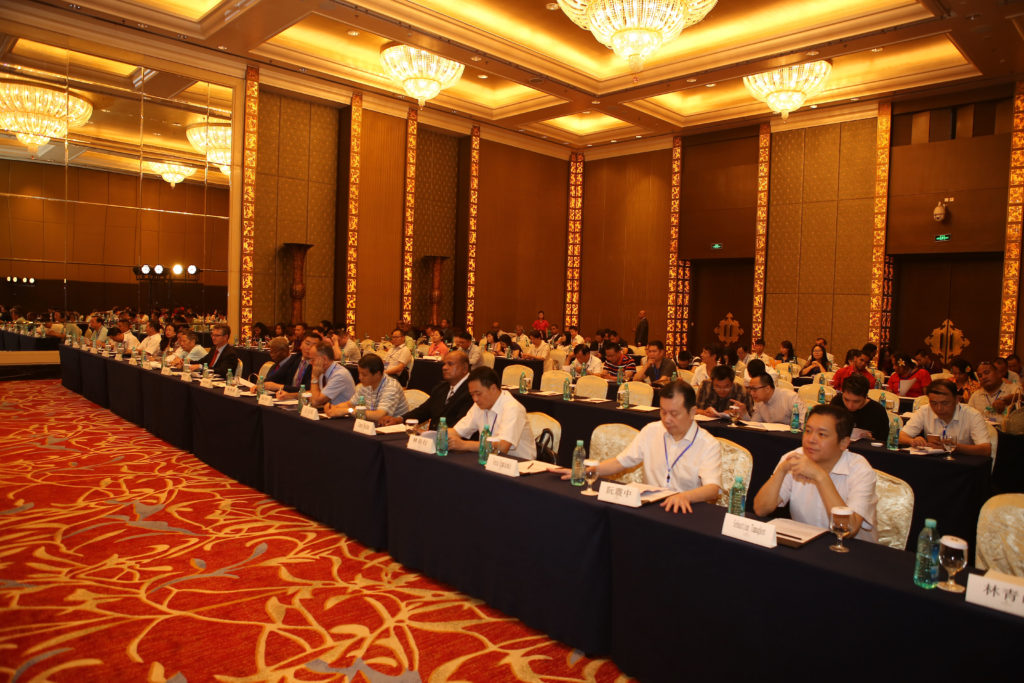 The event was held in Fuzhou, the capital of Fujian Province, and featured the Hon Tony Ganngiyan, Governor of Yap, FSM, who brought a dance group to introduce Pacific culture to the Fujian audience. On the Chinese side, the Fujian Government, key industry sectors and the Chinese Ministry of Agriculture were all represented.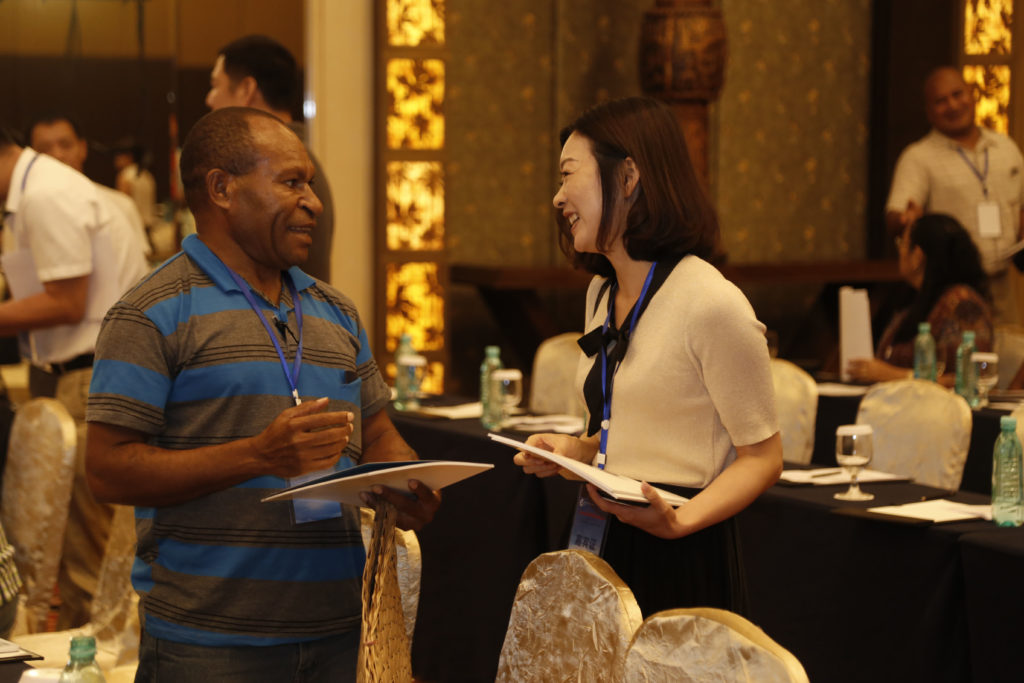 Also joining PTI's business-matching event was Mike Batty, Director of Fisheries from the Forum Fisheries Agency.  He spoke about the sustainability challenges and also the opportunities for Chinese investment to assist Pacific fishing businesses to utilise tuna quotas, to expand tuna processing and other ways to bring more value from the fishery resource to Pacific Island communities.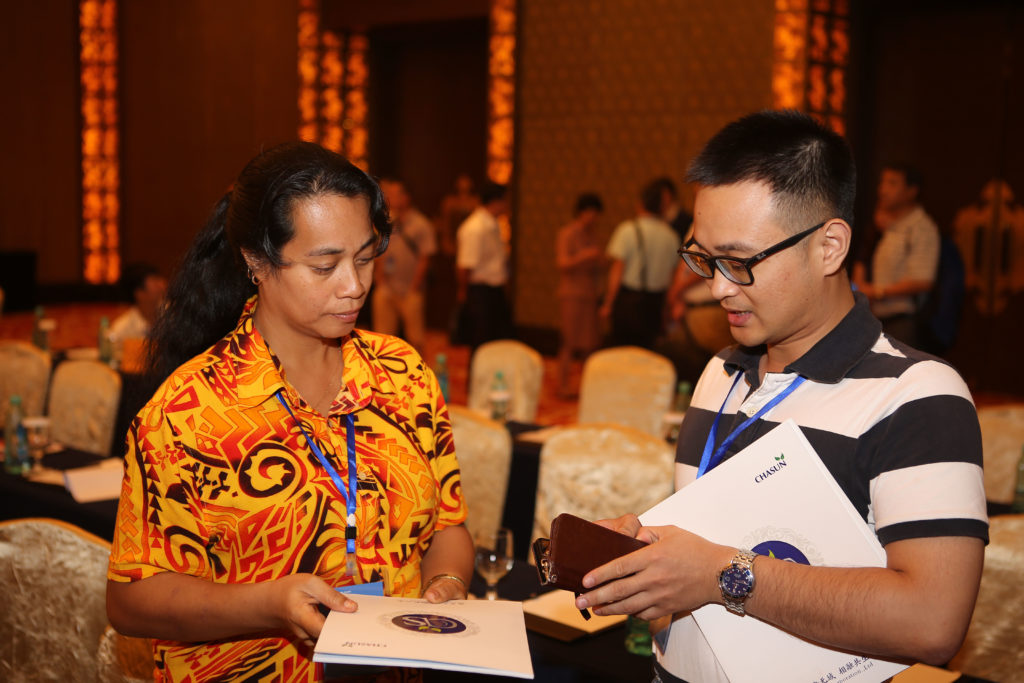 PTI Trade and Investment Commissioner, David Morris, and Mike Batty also met with Fujian Province Fisheries Department to investigate opportunities for cooperation and to attract investment. Fujian fishing companies are actively seeking more seafood to satisfy rapidly growing demand in China.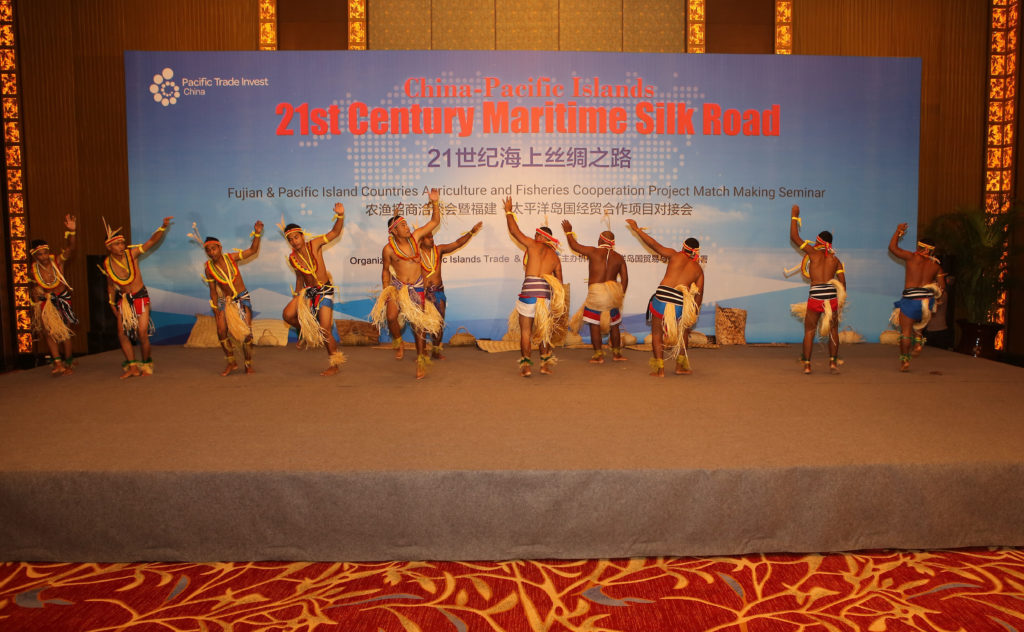 At the business-matching event, Pacific Islands businesses met Fujian companies looking for investment, trade and cooperation in other fields related to fisheries and agriculture. Tony Sireo, of Makins Fish and Prawns (PNG) met a potential investor and told PTI China he was pleased the discussions at the event and with Chinese counterparts were centred on sustainability and supporting traditional fishing communities. Also at the event was Masa Tada Kawaguchi, who PTI China has been supporting in exploring opportunities to develop the China market for Tongan Seaweed, including for new products.
Pacific Islands exports of fish to China were valued at US$55.6 million in 2016 and a number of Chinese companies have successfully invested in Pacific Island Countries, operating world class tuna processing facilities and other value added operations supporting the Pacific fisheries sector.