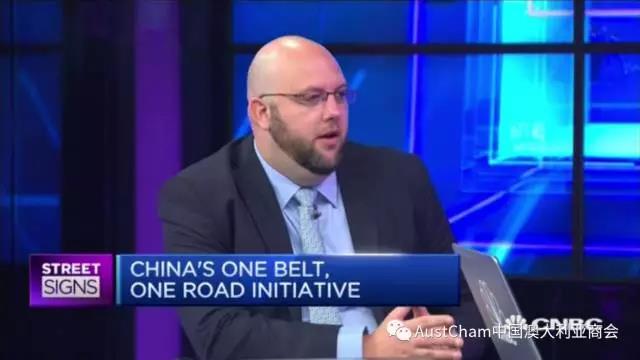 CEO and Executive Director of AustCham Beijing, Nick Coyle spoke live to Martin Soong on CNBC last week regarding the opportunities for Australian business in Belt & Road Initiative (BRI) projects. In the interview Mr. Coyle highlighted that Australian businesses with specialist technology, contracting and design services can parther with Chinese firms on BRI projects.
Mr. Coyle was in Singapore to speak at the 8th Future China Global Forum 2017. During the panel discussion, Mr. Coyle shed light on the opportunities and challenges foreign investors face in China with its changing policies and business environment, specifically addressing the introduction of the domestic innovation policy, the Manufacturing in China 2025 initiative and the new cybersecurity law.
The forum further discusses the areas in which foreign Multinational Corporations (MNCs) conducting business in China would need more transparency or policy adjustments to move towards achieving a level playing field.