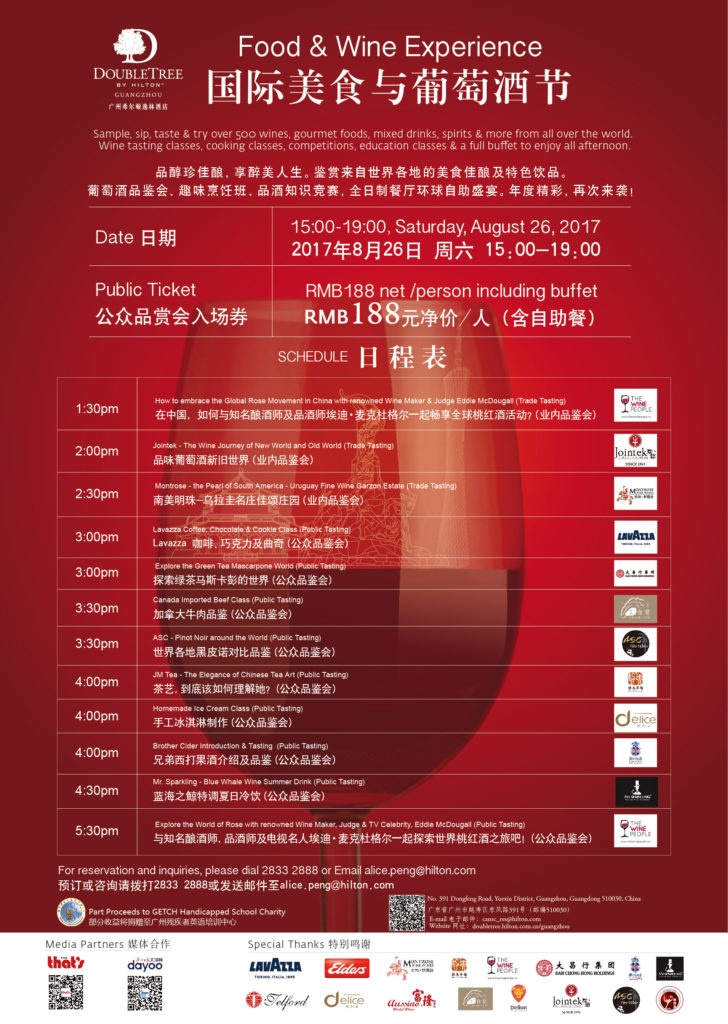 DoubleTree by Hilton Guangzhou Hotel will present the 3rd 'Food & Wine Experience' on Saturday August 26th. The Food & Wine Experience has been running for over 18 years at Hilton Beijing and last year came to Guangzhou as the second event, and with quite an impact in the city again!
Hundreds of different gourmet foods, wines, spirits, coffees, juices, pastries, chocolates, teas, beers, meats and the list goes on. All available for tasting and sampling for trade and public alike. Last year, the event created quite a buzz in town calling in many of China's major & upcoming wine, beverage, food, and related equipment suppliers to show case and present their products to the trade/industry and general public.
Guangzhou continues its rapid development, especially in Food & Beverage, and this event again brings a buzz to Canto; introducing new & exciting products.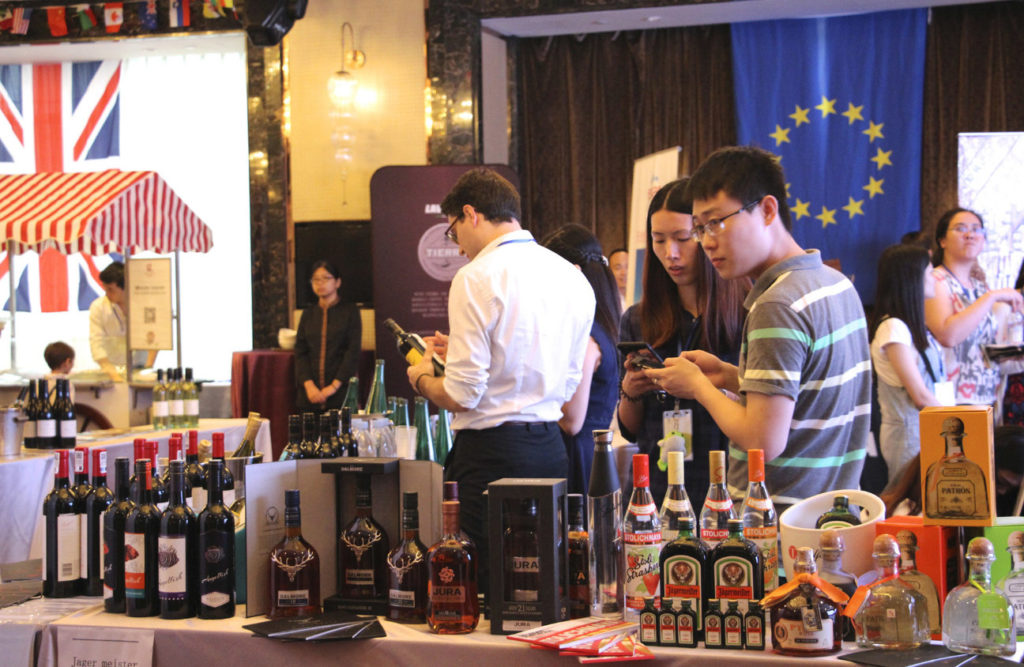 The event will be split into two parts: Trade/Industry exclusively from 12 noon till 3pm (Trade Tasting), and then general public from 3pm till 7pm (Public Tasting).
"Trade Tasting": is specifically for food & beverage trade, attracting the most influential hotel, restaurant, bar, club, bottle shop & entertainment people in Guangzhou, Greater Guangzhou & Canton.
"Public Tasting": will be open to the General Public where guests will receive a tasting glass & show bag to walk around and learn about the various products on display, where they can buy then and/or enjoy in hotels, bars & restaurants.
The Public Tasting includes a buffet meal at OPEN Restaurant during the event & an MC will be advising of upcoming lucky draws, raffles, promotions @ exhibitors, wine & food classes & more. Live entertainment and interactive activities such as flair bartending performances, Food cooking classes, wine seminars, etc. will be provided during the afternoon. And finally an after-party will continue in the Canton Lounge after the event conclusion where guests can continue to enjoy live entertainment & auctions for specialty wine bottles & prizes.
The event will be partnered with GETCH Handicapped School Charity with part proceeds going to Charity, while also partnering with That's PRD & DAYOO.com as the event official Media Sponsors.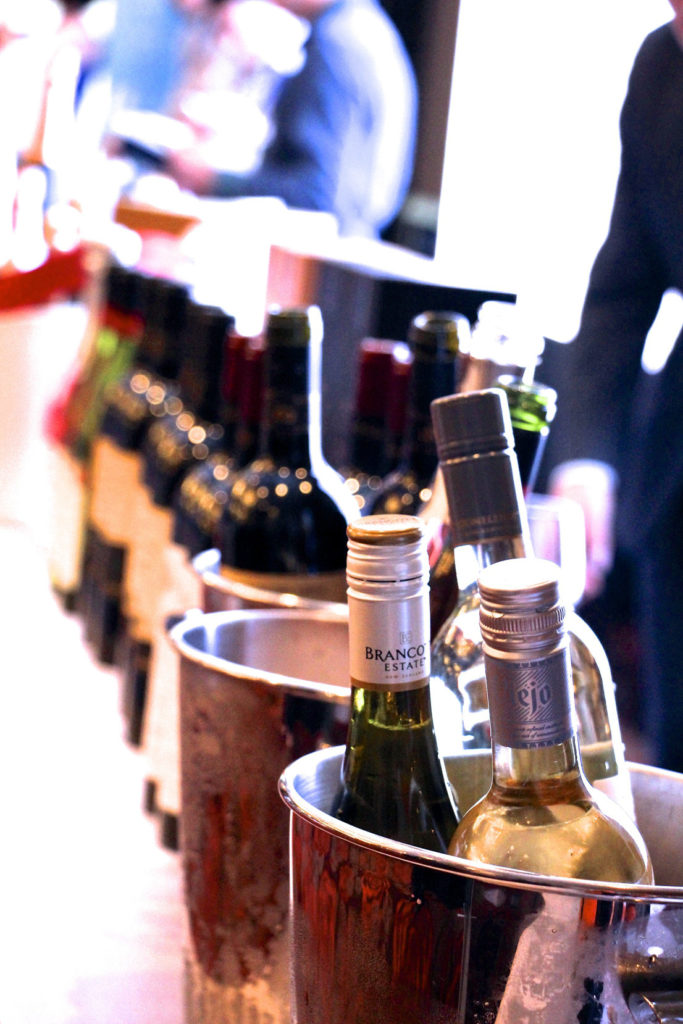 Several public tasting events will be taken place during the afternoon, including,
3:00pm:  Lavazza Coffee, Chocolate & Cookie
3:00pm:  Explore the Green Tea Mascarpone World
3:30pm:  Canada Imported Beef
3:30pm:  ASC – Pinot Noir around the World
4:00pm:  JM Tea – The Elegance of Chinese Tea Art
4:00pm:  Homemade Ice Cream Class
4:00pm:  Brother Cider Introduction & Tasting
4:30pm:  Mr. Sparkling – Blue Whale Wine Summer Drink
5:30pm:  Explore the World of Rose with renowned Wine Maker, Judge & TV Celebrity, Eddie McDougall
For more information or reservation, please call +86 20 2833 2888 or e-mail to alice.peng@hilton.com.
---
Join our member, The Wine People , at the Food & Wine Experience. Exclusive Rose seminar by renowned winemaker, judge & TV celebrity Eddie McDougall at 5.30pm. Still some seats available so please contact us asap to reserve your spot!