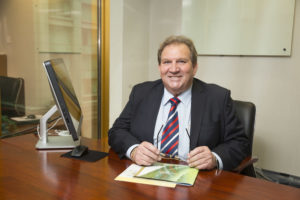 Mr Greg Johnson joined the family business before he started the journey in China. He was running the family hotels and a few innovative projects (all related to the building industries) from Perth Australia.
His first major journey into Asia in the late 90's began with a search for a renewable resource, i.e. bamboo etc, something he was very passionate about. Then he built a brand new State of The Art Factory in Anji. He developed 35,000 square meters of factory. His factory produced bamboo floor and they were selling around 100 of 20 foot container of bamboo flooring every month all over the world.
After spending 10 years in China, Mr Johnson saw the potentials of so many different products that could be utilized to the world. Then they designed, built and sold boats for Australia and New Zealand markets. As he continued his journey he have met some amazing people that enable him to be a professional consultant to major mining companies like RIO TINTO, BHP, some large building companies in Australia etc.
Each and every journey gave him different views and perspectives, and ultimately has lead him to where he is today.
Forget all the reason why it won't work and believe the one reason why it will.