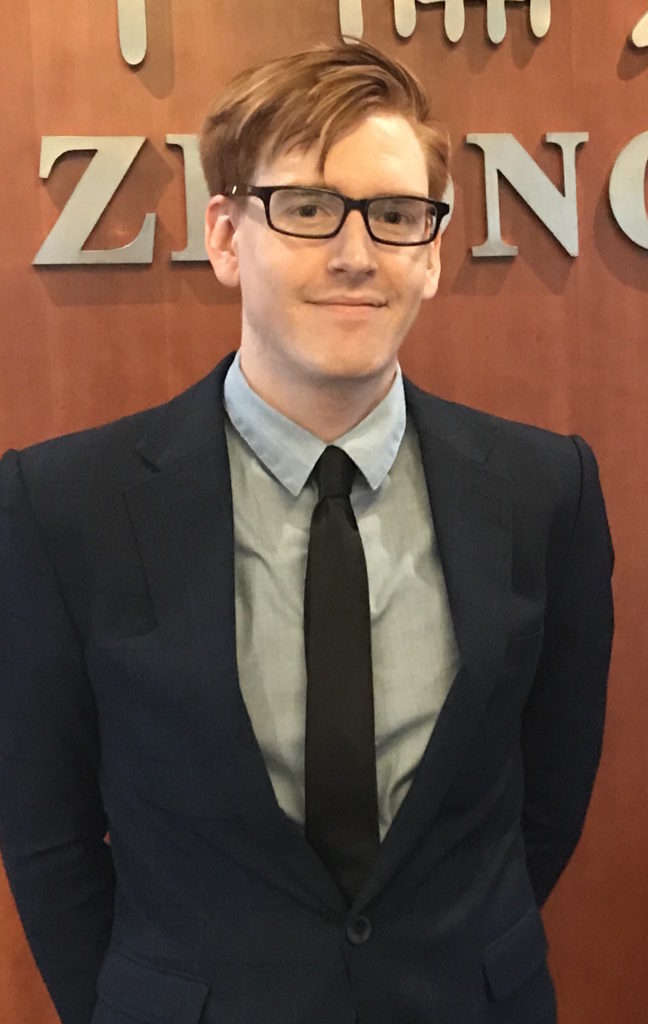 Matthew Warr is a legal consultant in the corporate/foreign direct investment team at the Zhong Lun Law Firm Guangzhou office. As a legal consultant at Zhong Lun, he works with a team of Chinese lawyers to provide legal advice and services to foreign companies doing business in South China.
Zhong Lun is a market leading, full service Chinese law firm. Since its founding in 1993, it has become one of the largest law firms in China, with 260+ partners and 1200+ lawyers, including both recognized leaders in the Chinese legal profession and experienced senior lawyers from top international law firms.
In addition to his day-job, Matthew also serves as an Officer on the AustCham South China Events Sub-Committee. He moved to Guangzhou in March 2016, but has has lived, studied and worked in China (in Shanghai and Beijing) for a total of seven years since his first visit in 2008. In August 2016 he co-founded the Australia-China Youth Association Guangzhou Chapter and was its inaugural President until September 2017. He has previously worked as a consultant for Yingke Vensco, a foreign investment advisory firm based in Shanghai, as well as in research-related and project-based roles for the Australian Trade and Investment Commission (Austrade) at the Australian Embassy in Beijing, China Strategy & Development at the University of New South Wales in Sydney, and China Policy, a Beijing-based research and advisory firm. He also previously worked as a Bilingual Guide for the Australian Pavilion at the 2010 Shanghai World Expo.
Matthew graduated from the University of Technology, Sydney (UTS) with a Bachelor of Global Studies (Major in Law) in 2014, and completed a Bachelor of Business (Honours) in Management with first class honours from the same university in 2017. For the latter degree, he was supported by a Prime Minister's Australia-Asia Endeavour Award – a highly competitive scholarship awarded to 20 Australian students every year – to conduct research in Shanghai for his thesis on Chinese-Australian intercultural business relationships. In the past he has also studied Mandarin Chinese at Beijing Institute of Technology on an exchange program with UTS, at Beijing Language and Culture University on a Chinese Government scholarship, and at Shanghai Jiaotong University. As a result, his Mandarin is professionally proficient.