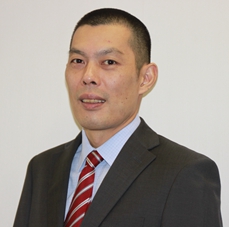 Rafer is a senior legal consultant JunZeJun Law Offices (Guangzhou) and manages the firm's foreign investment team. His main practice areas are corporate and commercial law, cross-border mergers & acquisitions, corporate financing, and corporate governance. His previous work experience in China includes working in law firms in Shanghai and Beijing and working as legal manager for Tesco Stores in Beijing and Hong Kong.
Rafer's legal consulting work specializes in assisting and advising foreign and loocal businesses in the following areas:
Advising foreign businesses on Chinese market entry strategies and corporate structures (establishment of companies, joint ventures, limited partnerships).
Corporate and commercial law (drafting commercial and investment agreements, governance and compliance, intellectual property protection, labor law, and dispute resolution (arbitration & litigation).
Assisting with foreign acquisitions of Chinese companies or businesses (including due diligence, negotiation and preparing acquisition contracts);
Advising on Chinese corporate finance and investment funds.
Rafer is a registered Australian lawyer (New South Wales). His home city in Australian is Sydney and he studied and graduated from the Australian National University with a Bachelor of Laws and a BA / MA from the University of New South Wales. He has been a member of AustCham South China for over 4 years and regularly participates in the activities of other business chambers and organisations in the South China region. His hobbies include travelling, karaoke and sports (especially cricket and bushwalking).