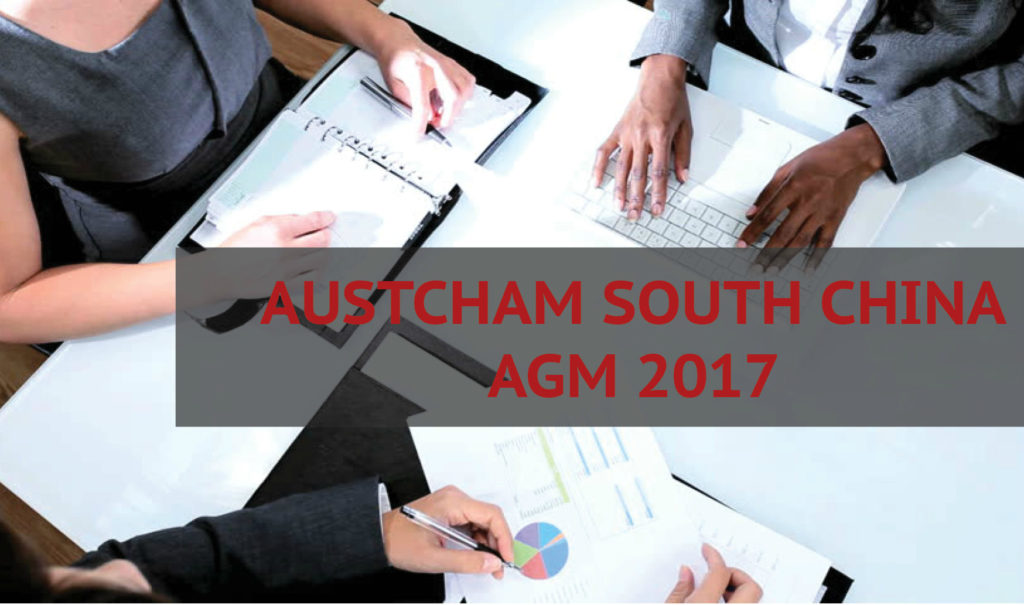 Yesterday AustCham South China held the 2017 Annual General Meeting (AGM). The AGM is a time where AustCham members hear the yearly reports from The Board of Directors, The Executive Team, The Treasurer, and the Consulate-General. The AGM is also where any vacancies on the Board of Directors are filled.
AustCham would like to thank ATLAS Workplace for hosting the meeting and all the members who attended.
Chairman Nick Myint opened the AGM with the Report of the Board, focusing on 2017 highlights. This was followed by Business Executive Asha Forsyth's report on Membership, Events, Communications, and Projects for the year. Treasurer Alfred Leong then presented the Financials. Australian Consul-General Dominic Trindade concluded the Annual Report segment with a summary of the strategic partnership between AustCham South China and the Australian Government, focusing on growing business opportunities in the region.
The AGM also filled 7 vacancies on the Board of Directors. Thank you to all of those who nominated. The Board of Directors for 2018 are:
– Louis Chen (AOYE)
– Baron Hong (Pran Wines)
– Kirsty Hulston (Hays Specialist Recruitment)
– Greg Johnson (Food & Wine Exports)
– Alfred Leong (PWC)
– Vicky Ly (Vanguard Global Sourcing)
– Nick Myint (Little Treasure)
– Matthew Warr (Zhong Lun Law Firm)
– Nick Wilshire (ZH Recruitment)
– Alfred Wu (AP Investment Group)
– Rafer Young (JunZheJun Law Offices)
AustCham looks forward to working with the Australian and Chinese business communities in 2018 and beyond.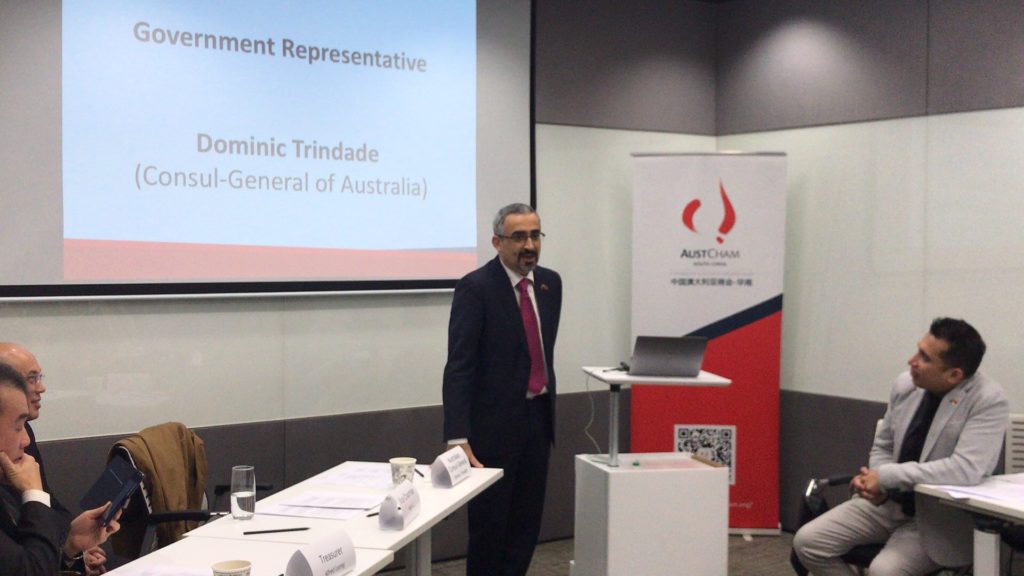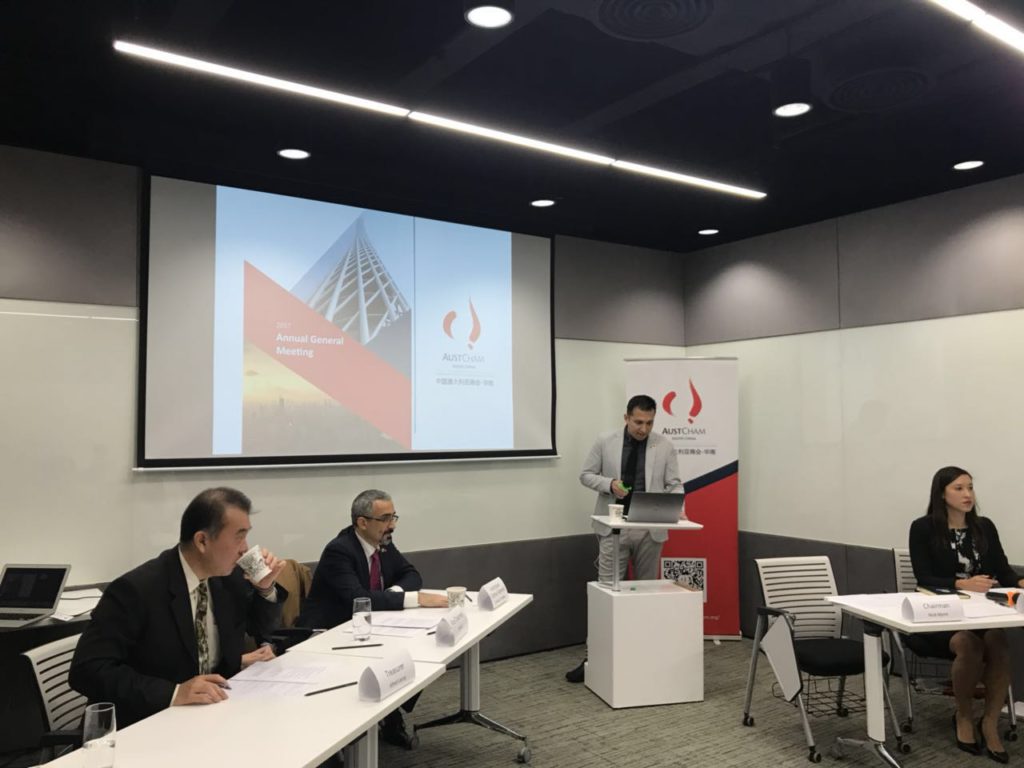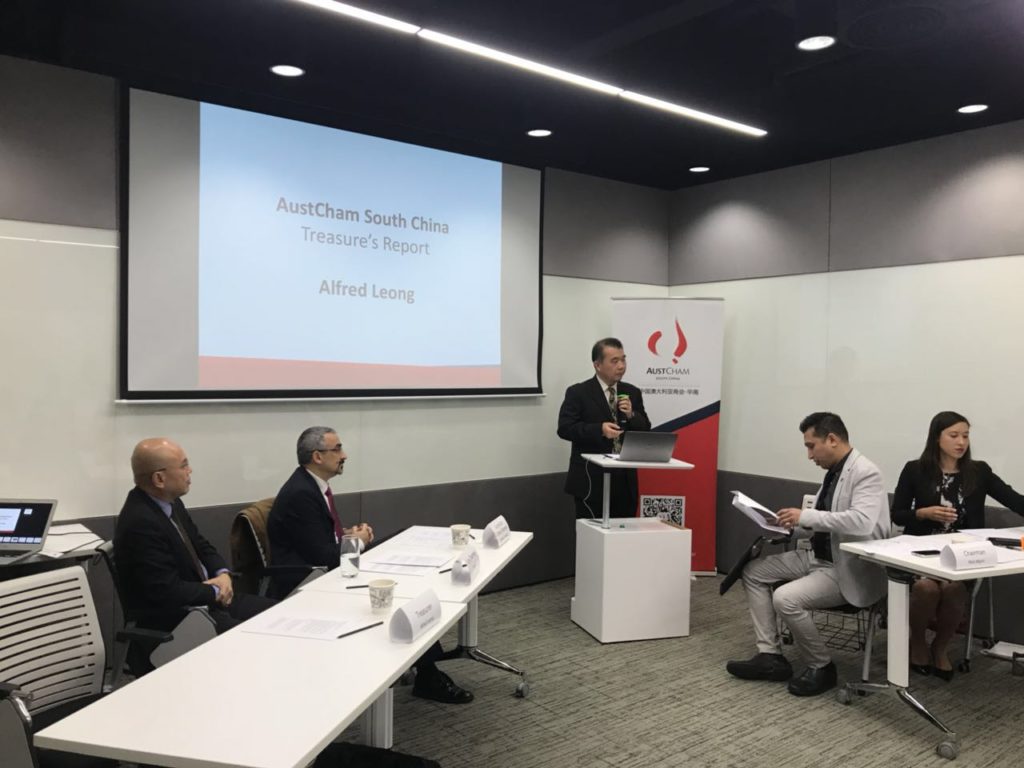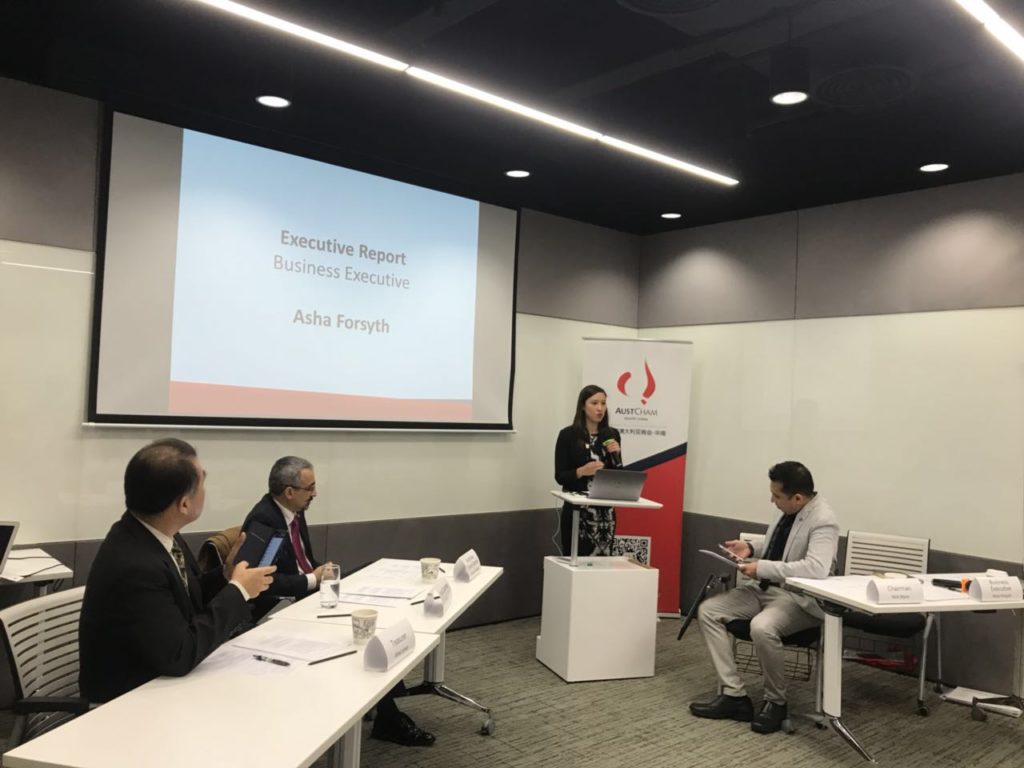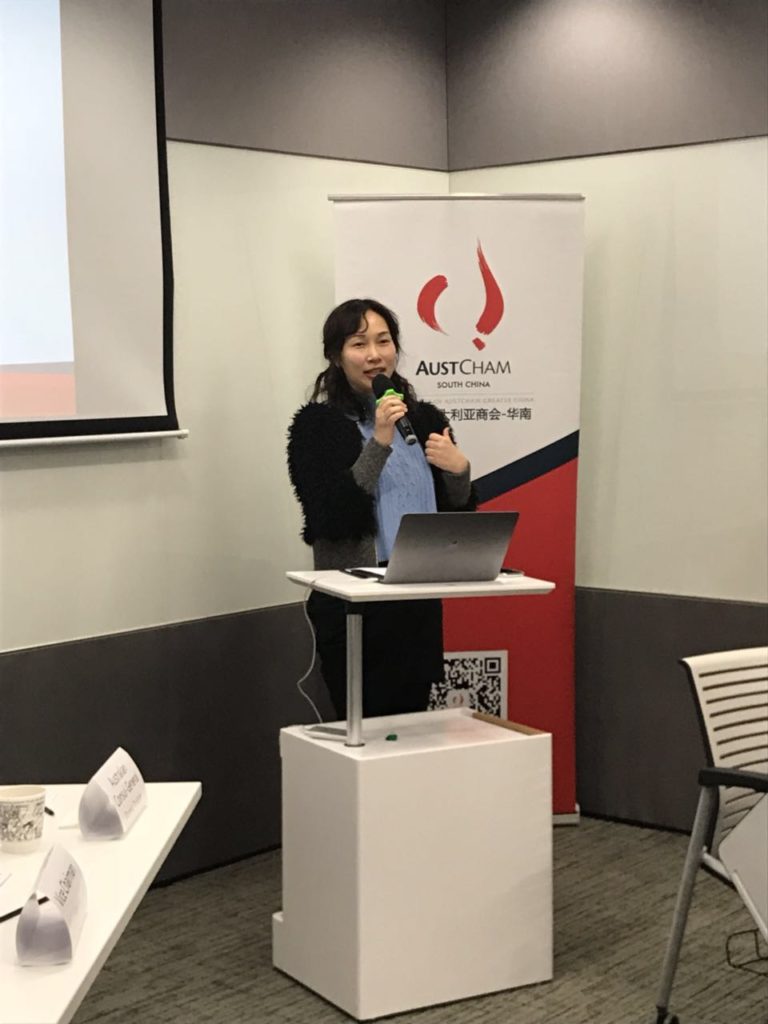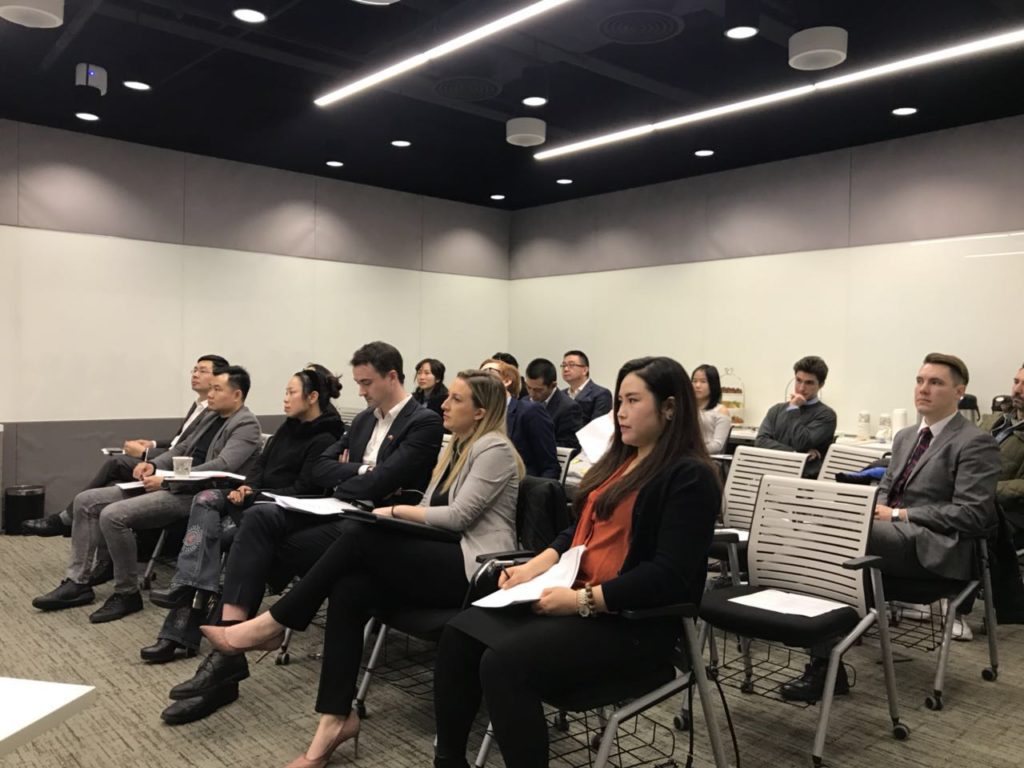 ---