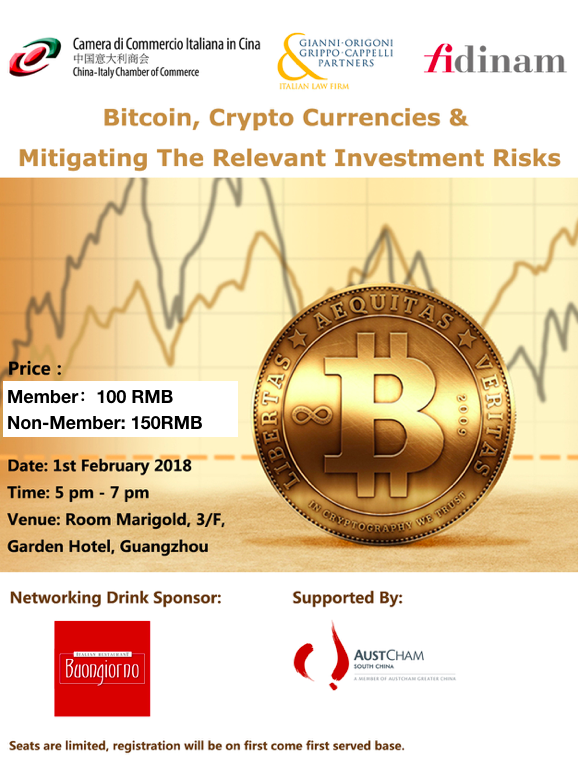 Join AustCham SC to learn more about Crypto Currencies & Mitigating The Relevant Investment Risks. Hosted by China-Italian Chamber of Commerce (CICC), supported by AustCham, our first seminar topic will be the cryptocurrencies – Bitcoin. Guests will have a chance to hear from the experts about the cryptocurrencies' regulatory environment and how to mitigate the relevant investment risk.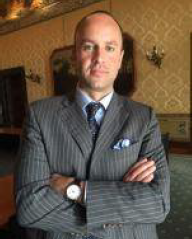 Davide De Rosa – Gianni, Origoni, Grippo, Cappelli & Partners HK
Davide De Rosa, dually Italian and England & Wales qualified, has been dealing for more than 12 years with international legal and commercial disputes and has been advising foreign investors in their cross-border commercial arrangements and transactions in Hong Kong, China, Europe and Italy.
Prior to moving to Hong Kong, Davide has been practicing as a corporate and commercial lawyer in Milan,
Davide is a member of Milan Bar Association and a Solicitor of England & Wales, Director of the Italian Chamber of Commerce in Hong Kong and Macao and Vice Chairman of Europe Committee of the Hong Kong General Chamber of Commerce. Davide speaks Italian and English. Davide will provide a general overview of the cryptocurrencies' regulatory environment in China and in Hong Kong.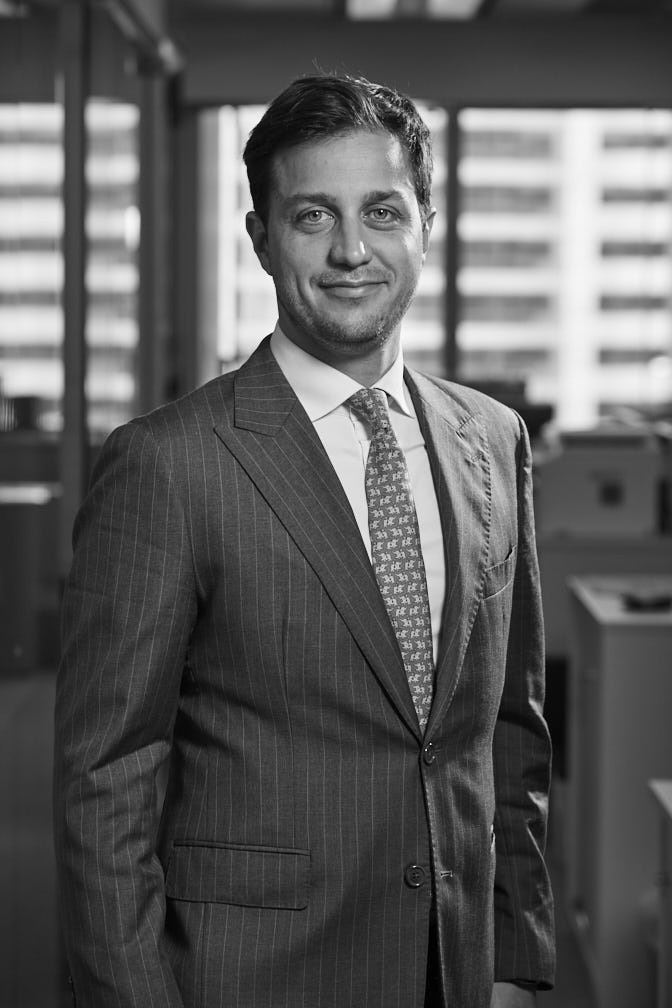 Filippo Buzzi – FIDINAM HK
During his career, Filippo has worked in Switzerland, United Kingdom, Mainland China and Hong Kong. After graduating in Political and Economic Sciences, he studied in both London (University of London) and Amsterdam, at the International Bureau of Fiscal Documentation (IBFD), where he has built his competence in international taxation. Filippo will provide us a general overview of cryptocurrencies (bitcoin & co.), and their related investment risks.
Date: Thursday, 1st February 2018
Time: 5pm-7pm
Venue: Room Marigold, 3/F,
Address:  Garden Hotel, 368 Huanshi Dong Lu, Guangzhou
Price: AustCham Member 100 RMB /  Non-member 150 RMB
Language: English
Registrations are mandatory. Seats are limited, registration will be on first come first served base.
To book a seat please send an e-mail to ivy.luo@austcham.org by January 27th , including information: Name/Company/Position/Mobile number
Cancellation at least 24 hours prior to the event, otherwise you will be charged anyhow.
日期:二月一号(周四)
时间:5pm-7pm
场地:花园酒店3层 | 万寿菊厅
地址:广州市越秀区环市东路368号
价格:奥商会会员 100元 | 非会员 150元
语言:英语
请提前通过以下渠道订票。位置有限,先到先得。
请在1月27日前发送邮件至 ivy.luo@austcham.org,提供以下登记资料:姓名/公司/职位/电话。
请提前至少24小时取消您的席位,讲座开始前24小时不可退票,不可退款。