Last Wednesday, AustCham South China, in conjunction with AustCham China, The University of Melbourne, and KPMG proudly launched the 'Doing Business in China' Report.
Below is a summary of the findings, the key takeaways and what it means for Australian-Chinese trade. If you missed out on a copy of the reports, AustCham South China will have copies at our upcoming events and a digital copy can be downloaded here: https://southchina.austcham.org/wp-content/uploads/sites/4/2018/03/Doing-Business-in-China-Report-2017.pdf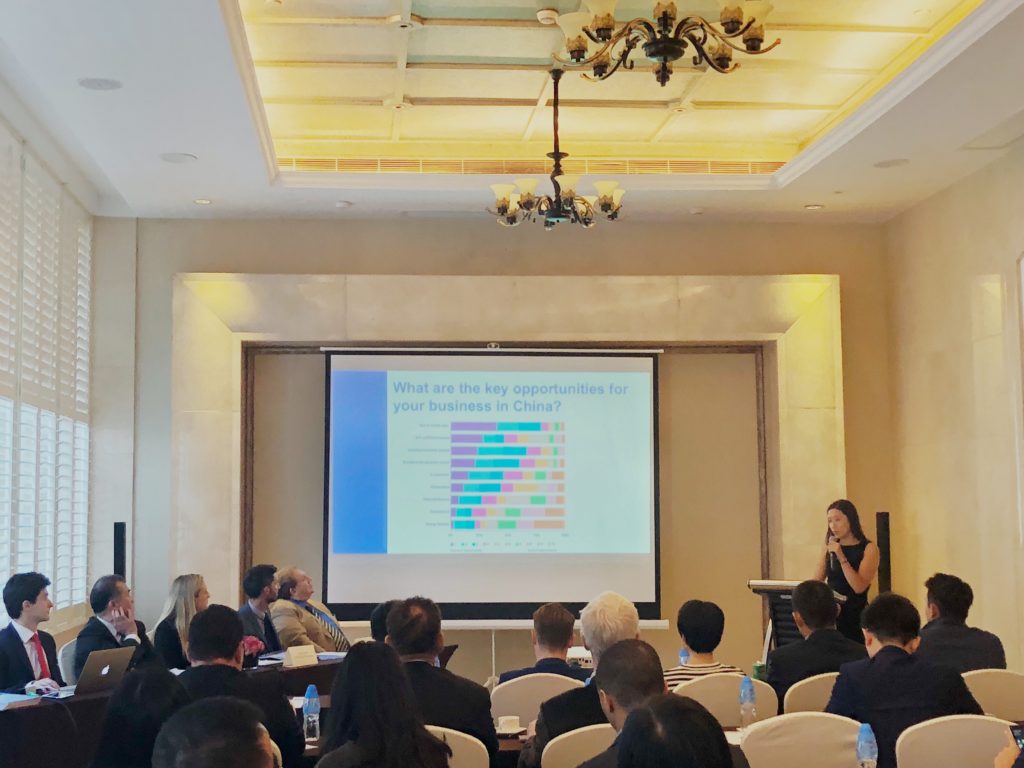 Despite ongoing challenges, Australian companies hold a strongly optimistic view of doing business in China, according to the recent survey of members of the China-Australia Chamber of Commerce (AustCham) and the Australian China Business Council (ACBC) Victoria.  The rapid growth of China's middle classes and the Belt and Road Initiative (BRI) are cited as the prime drivers of growth.  The 2015 China – Australia Free Trade Agreement (ChAFTA) is seen as a catalyst unlocking future business opportunities.  A large majority of enterprises have experienced significant growth of revenues and profits during 2016 and 2017 in China, Australia's largest trading partner. Companies have translated this optimism into intentions for increased headcounts and further investments in 2018.
Paul Kofman, Sidney Myer Chair of Commerce and Dean, Faculty of Business and Economics of the University of Melbourne, commented that this comprehensive survey (of Australian businesses) "helps companies better evaluate the impact of trade liberalisation and specific trade agreements, as well as the general business conditions in doing business in and with China. The survey also gives greater understanding of why Australian companies engage in business with China and whether that engagement delivers the business objectives."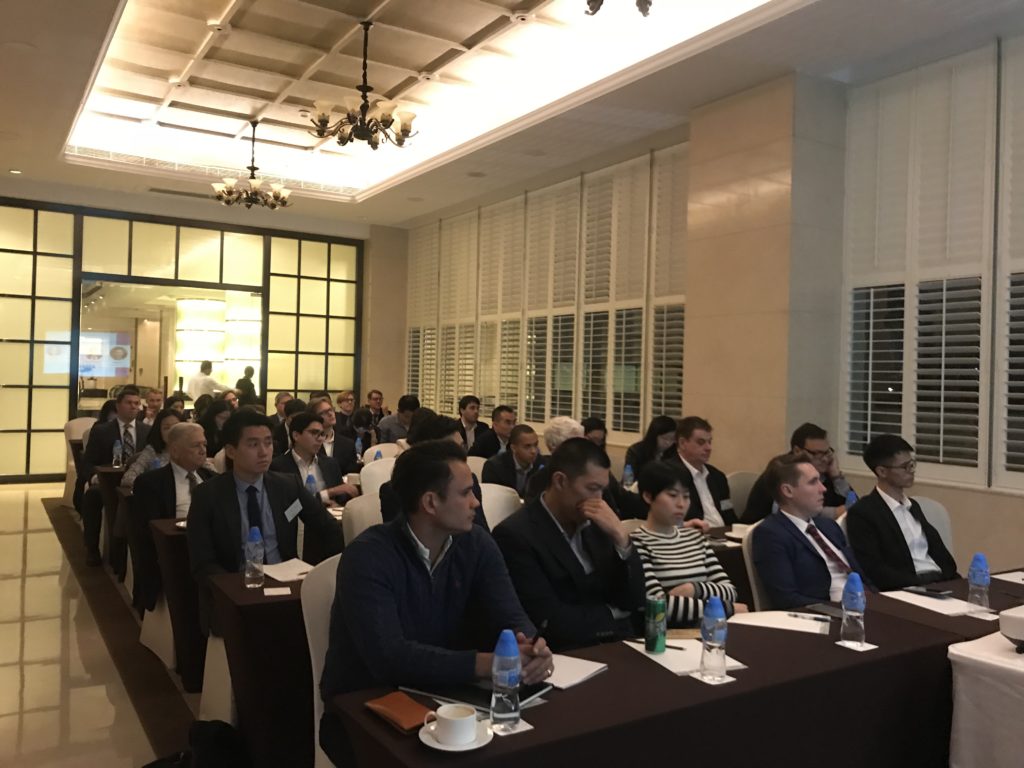 Australia has been, and continues to be, a significant beneficiary of Chinese trade liberalisation.  The economic links between the two countries are substantial.  China is easily Australia's largest trading partner in terms of exports and imports.  Yet Australia is also China's 6th largest trading partner.   Coal and iron ore exports have been the prime drivers in the past. More recently agri-business and LNG are also important, while there are increasing trade flows of services for which ChAFTA has been instrumental.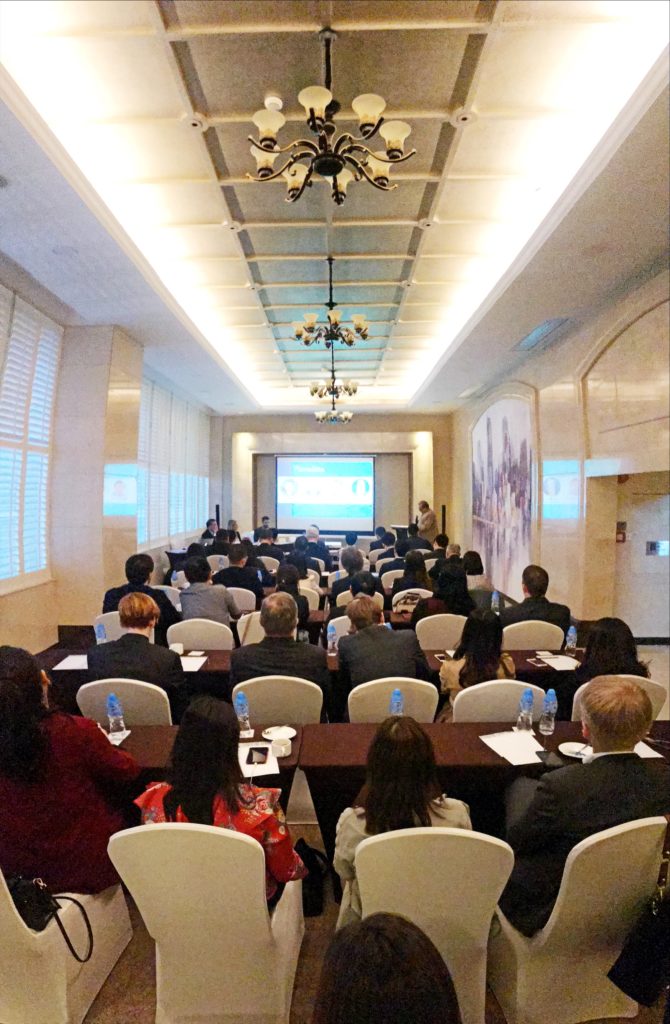 China Australia Free Trade Agreement
Over two thirds of respondents cite ChAFTA as having a positive impact on Australian businesses in China, while only a small minority of 3 percent cite a negative impact. Approximately 40 percent of companies have seen increased exports from Australia with ChAFTA while 45 percent have experienced positive impacts on the promotion of FDI into China and facilitating new business opportunities.
The ratio of companies which feel that China's inbound investment environment was improving versus deteriorating was two to one.  In 2017 approximately 65 percent increased their investments in China and that figure is expected to increase, with some 80 percent of companies having plans for further investments into their China operations.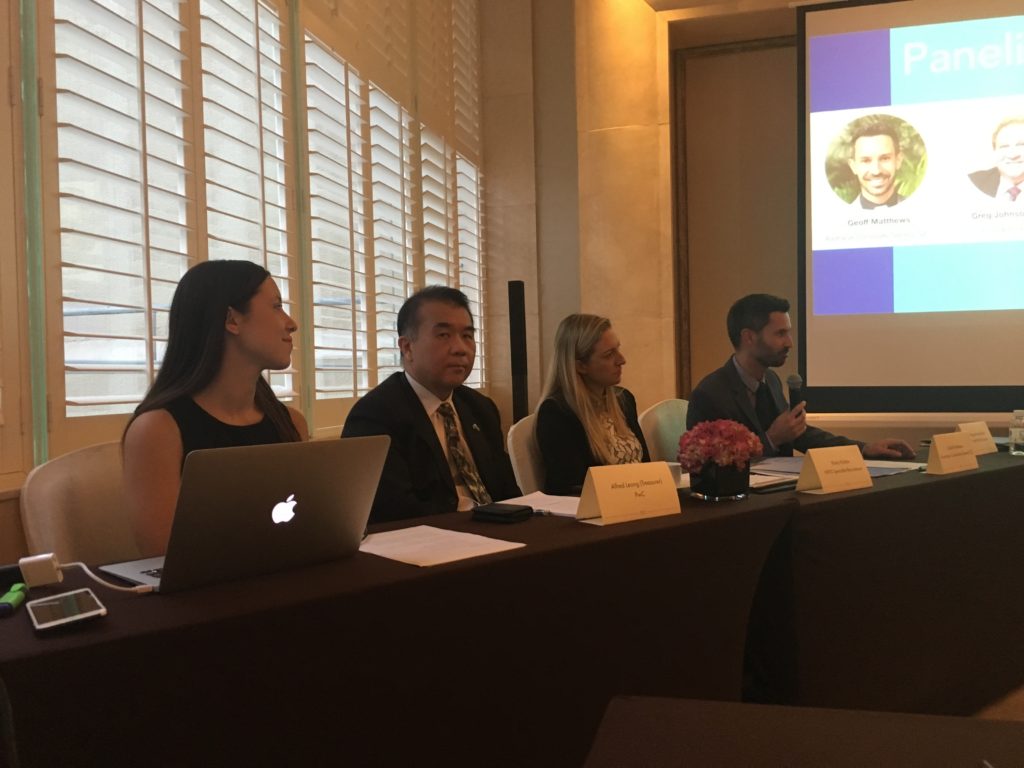 Challenging Business Environment
Nonetheless, despite the investment optimism, China's business climate remains challenging with over two thirds of Australian companies finding that doing business is either "somewhat" or "extremely" difficult.  Only ten percent characterised the business climate in China as easy. Agribusiness and financial services find it more difficult than education and resources.
Not surprising, the most pressing challenges are evolving as China's economy transforms.
Banking and payments issues were once a major stumbling block. These seem to have been mostly resolved, by a more regulated and efficient financial system.  Similarly, negotiation style and language also feature low of the respondent's list. Of note, more respondents by far consider that IPR protection is improving rather than deteriorating.  Now the top business challenges in China are finding suitable local partners, corruption and the pace of regulatory change.  Rising labour costs are a concern for over 65 percent of companies.
As far as threats to the sustained growth pattern, the pace of economic transformation and volatility, overcapacity, low consumer demand and geopolitical instability are the most commonly identified risks. Public sector debt, asset bubbles and exchange rate volatility are deemed less significant risk factors, despite much international commentary.
On being asked to identify their key competitors in China, the majority indicated other Australian and foreign companies.  There is some competition from China's own private enterprises; few are taking on state owned enterprises (SOE).
Over 90 percent of respondents consider positive bilateral relations between Australia and China as important to their business growth in China.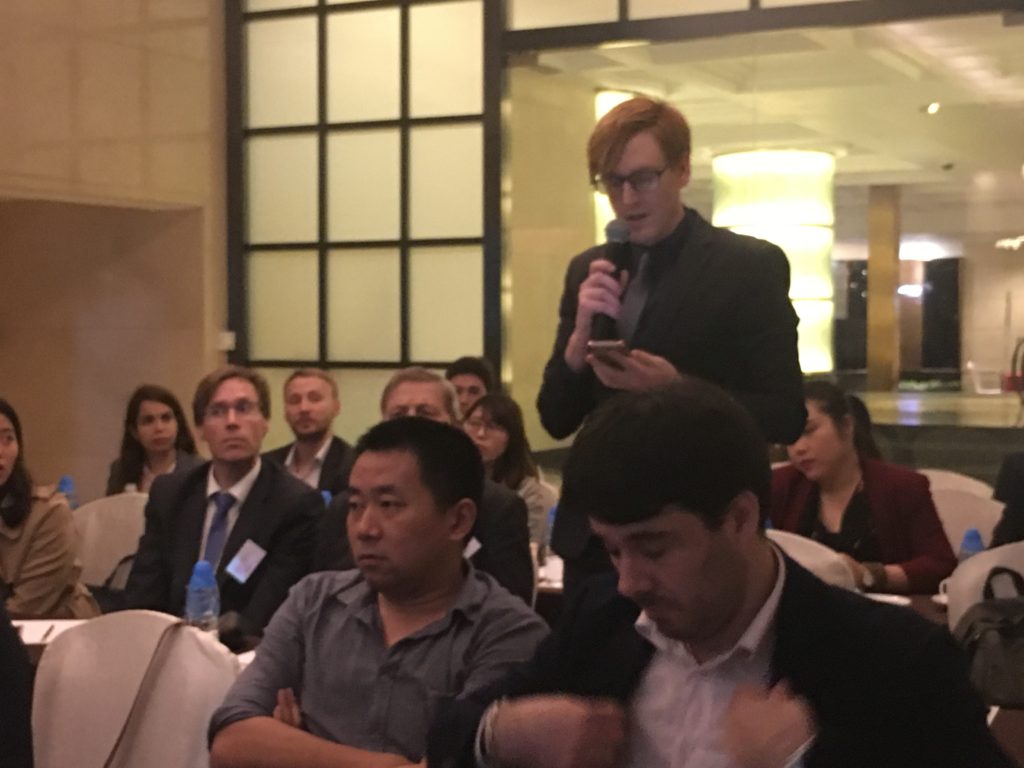 The Australian companies, which participated in this Doing Business in China survey are by a large majority positive about the current economic and investment climate. Even more so, they clearly expect business conditions to improve further in the coming years.
ChAFTA in particular, is seen as a catalyst unlocking future business opportunities. The report highlighted a real optimism about its impact. For the BRI, its implementation will continue to pull China's demand for Australian resources.
China's economic transformation often comes with frictions and uncertainties.  For most, operating in China is not easy, or straightforward, not without challenges or not exposed to underlying economic risks.
Vaughn Barber, Chair of AustCham Beijing concludes: "these findings will serve as a useful reference for policymakers, businesses and communities to understand the opportunities and challenges of doing business with and operating in China and make decisions that will guide the evolution of the Australia-China relationship in a positive direction."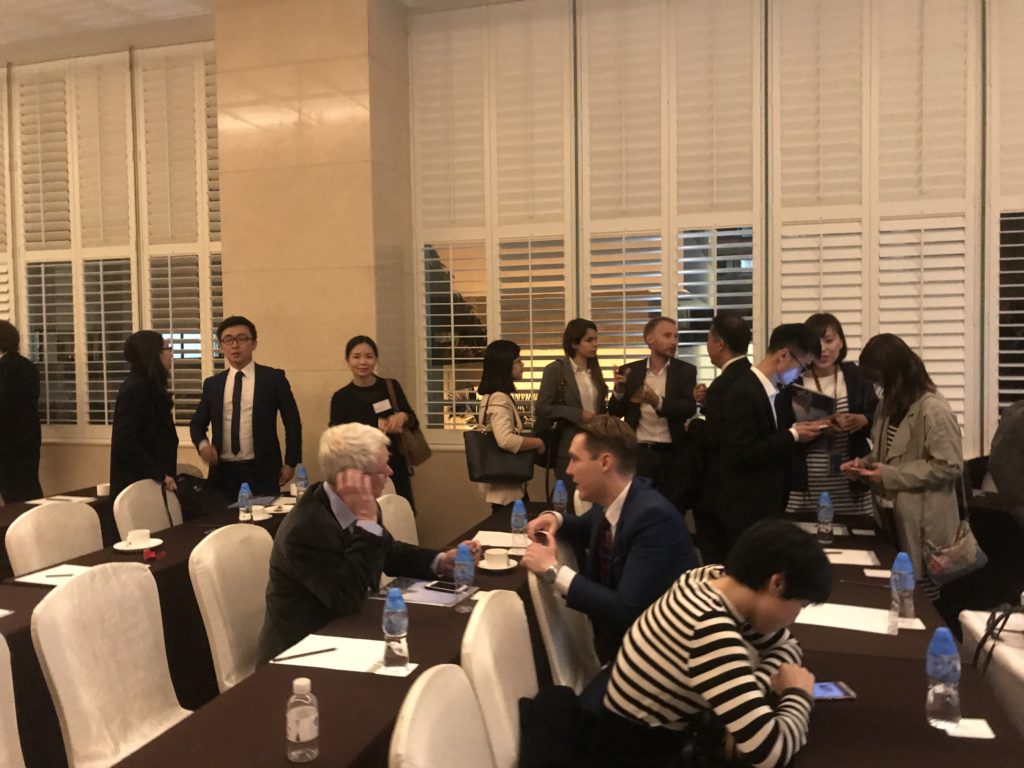 The 2017 Business in China Survey, was conducted in Q3 and Q4 2017 by the University of Melbourne's Faculty of Business and KPMG, of attitudes of the membership of the China-Australia Chamber of Commerce (AustCham) and the Australian China Business Council (ACBC) Victoria. The survey base comprised Australian businesses operating in or doing business with China. Responses were received from more than 100 companies across a range of sectors.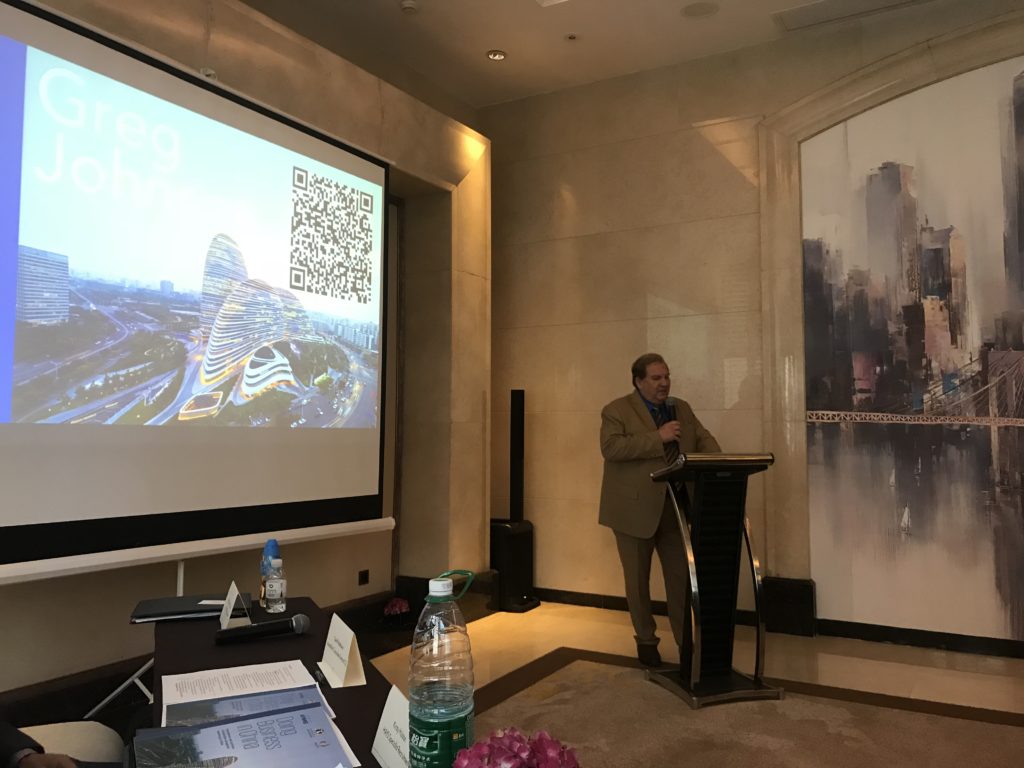 Asha Forsyth
Tel: +86 135 3898 5404
Email: asha.forsyth@austcham.org