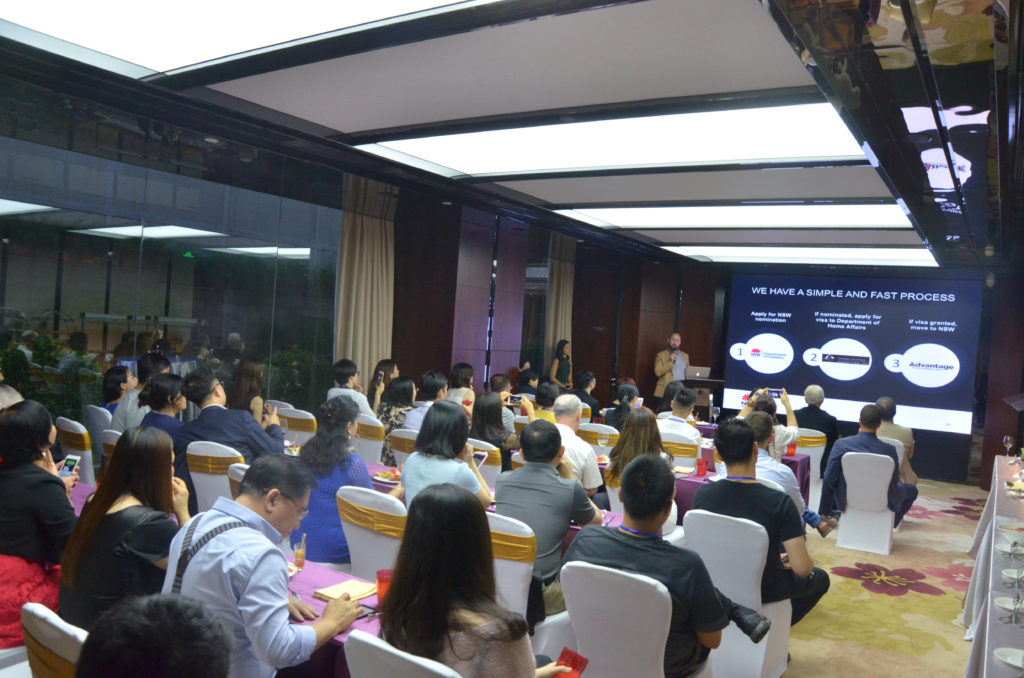 Last Saturday AustCham South China hosted the NSW Department of Industry for an investment update at the Hilton Doubletree. It was an insightful session for businesses in immigration and investment to hear the areas of opportunity in NSW.
澳大利亚商会—华南于上周六在广州希尔顿逸林酒店举办了新南威尔士州工业部投资论坛。此次论坛为投资者展示了新南威尔士州移民和投资行业的新动态和机遇。
Representatives from the NSW Department of Industry, Zane Rebronja and Dominica Nelson, presented on the updated investment program and associated support mechanisms. This was followed by networking and cocktail food, giving attendees an opportunity to ask specific questions and find tailored investment opportunities.
新南威尔士州工业部代表Zane Rebronja先生和Dominica Nelson女士展示了当地最新的投资项目和相关的扶持机制。在茶歇环节,嘉宾们向新南威尔士州的官员了解了更多资讯以及寻求个性化投资项目的机会。
It was a great turn out and AustCham looks forward to facilitating more trade and diplomacy between South China and NSW, two key sister provinces essential for maintaining strong Australia-China relations.
继此次活动后,澳大利亚商会将继续拉近中国华南地区和新南威尔士州之间的距离,提供更多的贸易交流的机会,两个区域的强强联手将使中澳关系迈上新的台阶。