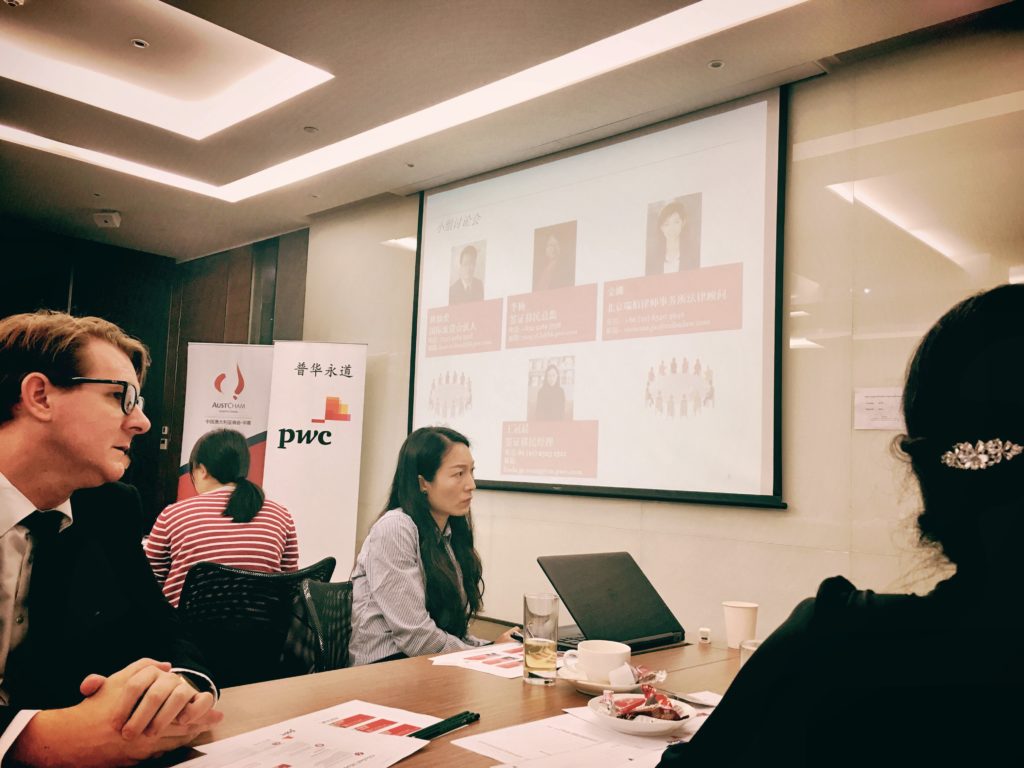 This week AustCham supported members and industry leaders PwC for their Global Mobility Session, focusing on talent mobilization, cross border mobility, and the information businesses need to know. The event was divided into two presentations and followed by a panel discussion and Q&A session.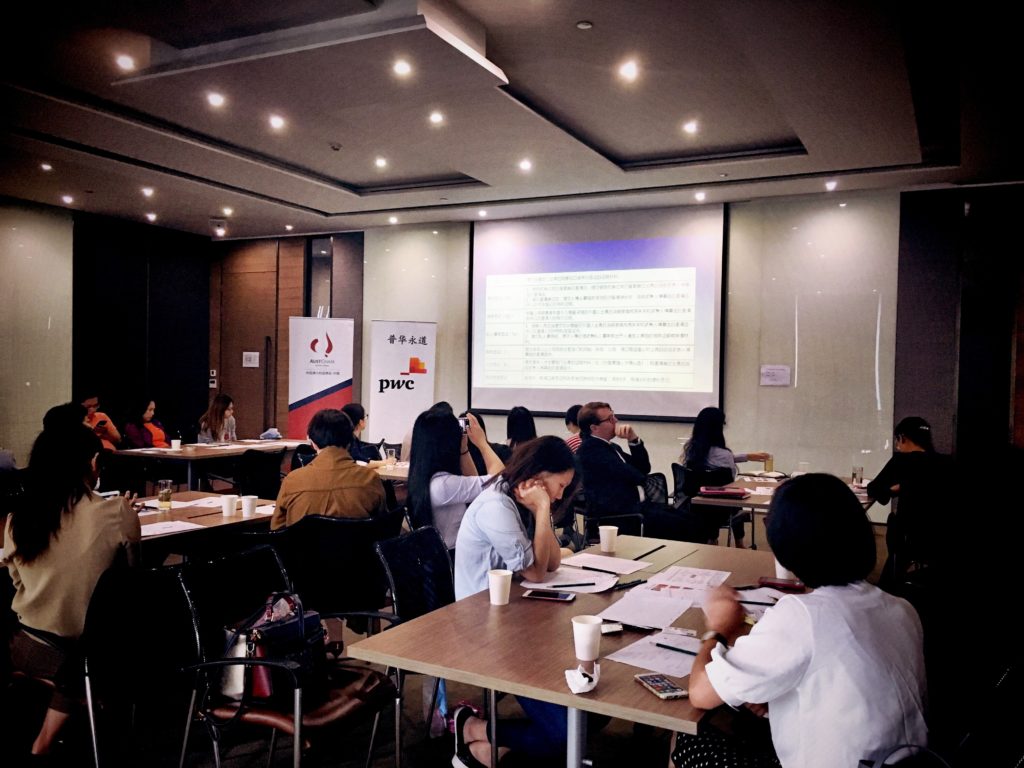 The first presentation focused on State Administration of Foreign Experts Affairs, explained different types of applications for the Chinese working permit and working visa. This is commonly known by the three types of categories:
Type A: Foreign Talents (can get a working visa of 3 years)
Highlight: Expats with a salary more than 6 x average salary = 45000 RMB per month can be admitted into Type A directly.
Type B: Foreign Experts 
Highlight: no real age limit, expats with salary more than 4 x average salary = 29000 RMB per month can be admitted into Type B directly.
Type C: others
Highlight: Admissions are more and more strict.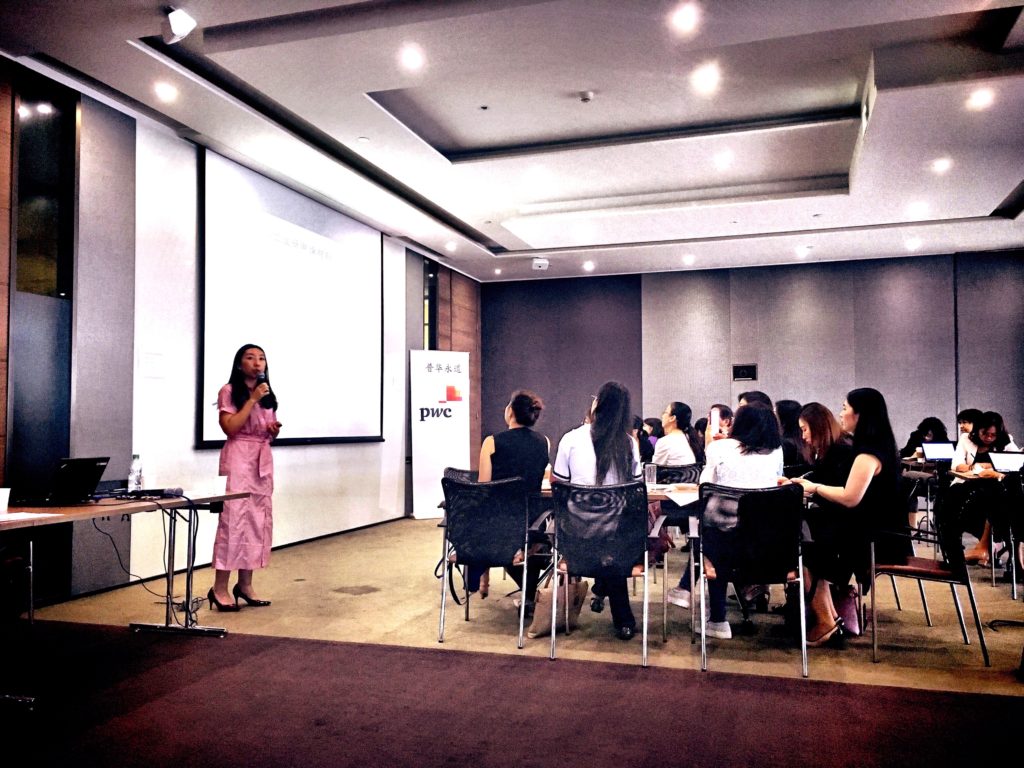 The presentation then went on to explain the major changes coming to required documentation needed for the working permit / working visa. These changes will be coming into effect throughout May:
1. Application form must have the company stamp.
2. It's possible to make a health promise before arriving in China, and finish the health checkup in China.
3. All documents / translations should be uploaded to the website.
4. All the original documents will be checked.
5. The graduation certificate should be admitted by the consulate.
The presentation then went on to outline the support services provided by the State Administration of Foreign Experts Affaires and concluded with a key reminder that after receiving the working visa, applicants have to go back to the State Administration of Foreign Experts Affairs to get the working permit, otherwise this is classified as illegal.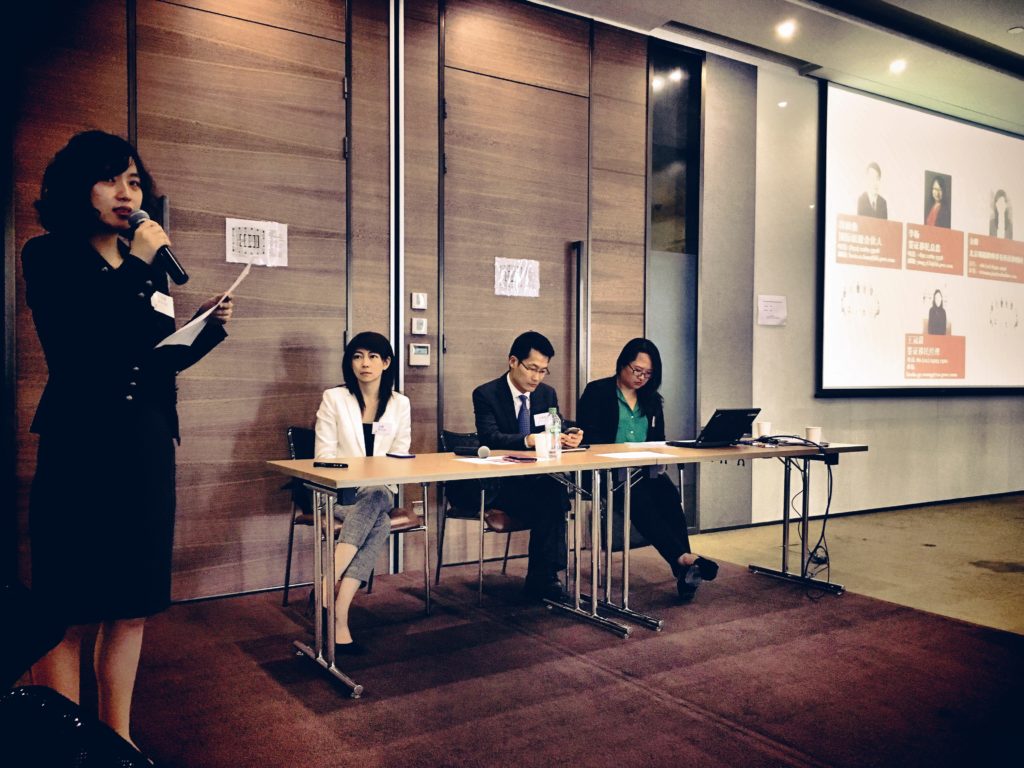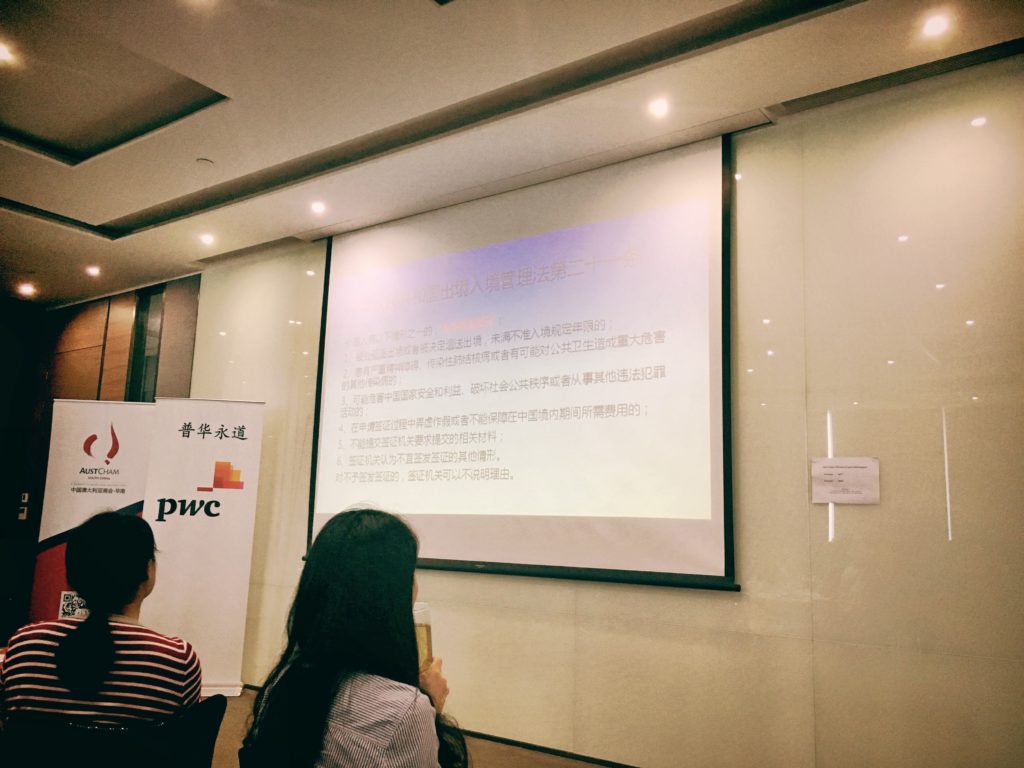 The second presentation followed on, outlining Division of Exit & Entry Administration Department of Public Security of Shenzhen.
It began by introducing their services:
1. Port express visa service: can do F, M, Q2, S2, R, C, Z, X1 visa
2. Mainland Travel Permit for Hong Kong and Macau Residents, Taiwanese MTPs
Passport
3. Hong Kong visa change/extension
And highlighted that port visas should only be applied for in urgent situations, and that they were not a long term solution to movement in and out of China.
Finally they alluded to circumstances that would lead to visa rejection, a useful checklist for people to consider when applying:
1. Banishment out of the Chinese territory
2. Mental disease and infectious disease
3. Possibility to threaten public security
4. Fake document, insufficient financial support during the stay in China
5. Fail to hand in the documents demanded
6. The Department of Public Security has the right to reject the application without specify the reasons
After concluding the presentations, attendees were able to ask specific questions with regards to visas and global mobility, ending the event with high level discussion and valuable networking. We thank Yang Li and her team at PwC for inviting us to this event and allowing us to gain some valuable insight into the movements of people between China and how this affects business.