We look forward to attending more trade fairs throughout the next few months and will continue to summarise the expertise and knowledge in order to provide our network with valuable up to date information.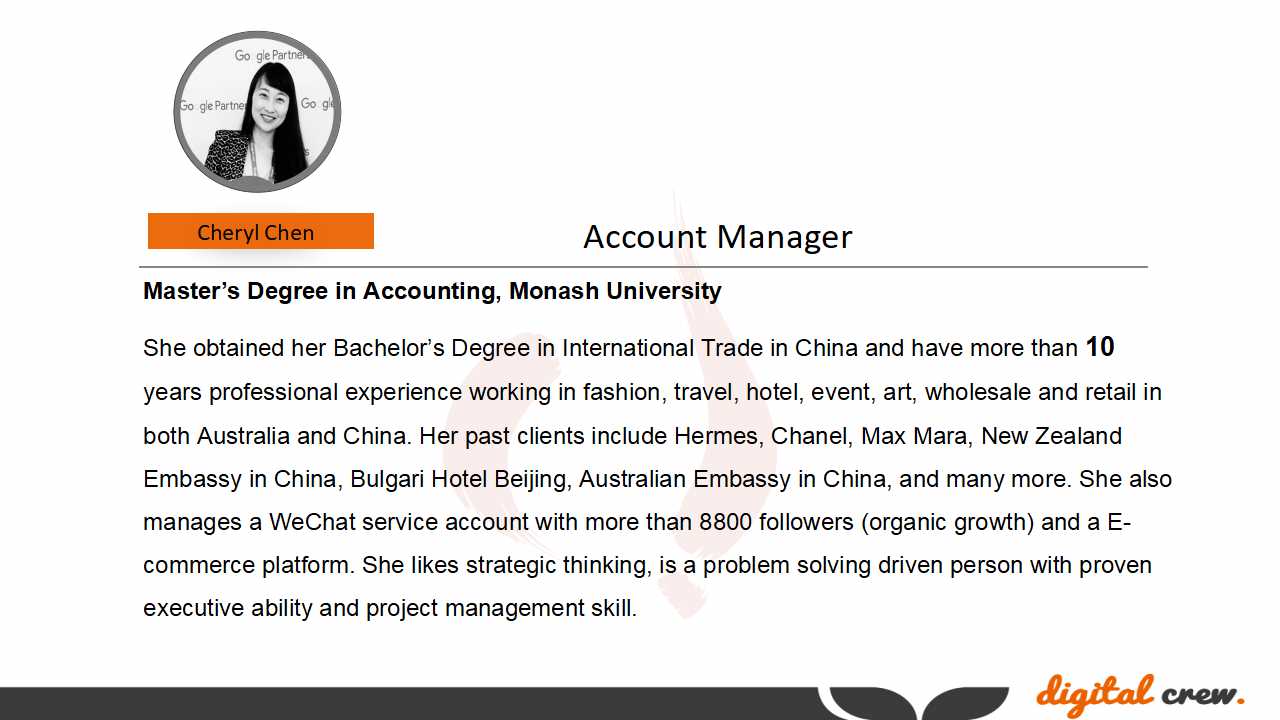 Shared by Cheryl Chen:
Who are your Chinese audience?
772 million Internet users
527 million people out of Internet users use mobile payment
Young generation after 1990s who grew up in digital environment and formed their own subculture.
The largest middle income population in the world
Your brand positioning and branding.
Few Chinese customers understand Australian brands very well according to a survey released by ABC Index.
The top five Australian brands knew by Chinese customers are Australian Creams, Qantas, Mirvac, Weet-Bix, EMU Australia.
The top five brand attributes in Chinese people's mind are: reliable, professional, high in quality, trendy, and social responsibility.
People of different gender and age have different understanding of Australian brands.
Chinese digital media landscape
Huge varieties of digital channels in China.
China has all substitute digital channels for their foreign counterparts.
Baidu for search engine, Alibaba for online e-commerce, and Tencent for social media, knew as BAT, are the three digital titans in China.
Top six digital channels for foreign companies to consider in Chinese market are: Wechat, Weibo, Tmall/Taobao, Baidu, Youku, and Official website.
Wechat
Wechat covers nearly everything from communication, social media, business channel to ect.
Wechat just has 7 years of history and continue to expand hugely in influence.
97.7% of Wechat users are under the age of 50 and 86.2% at the age from 16-38.
Official Wechat accounts are the best way for companies to expand digital marketing and disseminate information.
Weibo
Weibo is one of the most popular online platforms among Chinese people with 400 million monthly active users in the first quarter of 2018.
Weibo live broadcasting is extremely popular among Chinese youngsters.
To promote brands, you should get as many followers possible.
Search engines
Baidu is a giant in search engine with market of 76.5%, Shenma ranking second with 8.78% market share and 360 the third with 7.87%
The users of Baidu are middle-aged users and 360 is extending its business rapidly among yong people aged between 25-34.
Key opinion leaders
According to China Business Network data, the KOLs ecosystem generated 5.8 billion RMB in 2016.
KOLs can take the lead to encourage their fans to do great consumption.
Takeaway points
Be prepared for a fast developing world in China.
Get digital assets ready, mobile oriented.
Do a thorough market research.
Set budget and realistic goals.
Understand Chinese digital landscape.
Attend continuous training and stay in touch.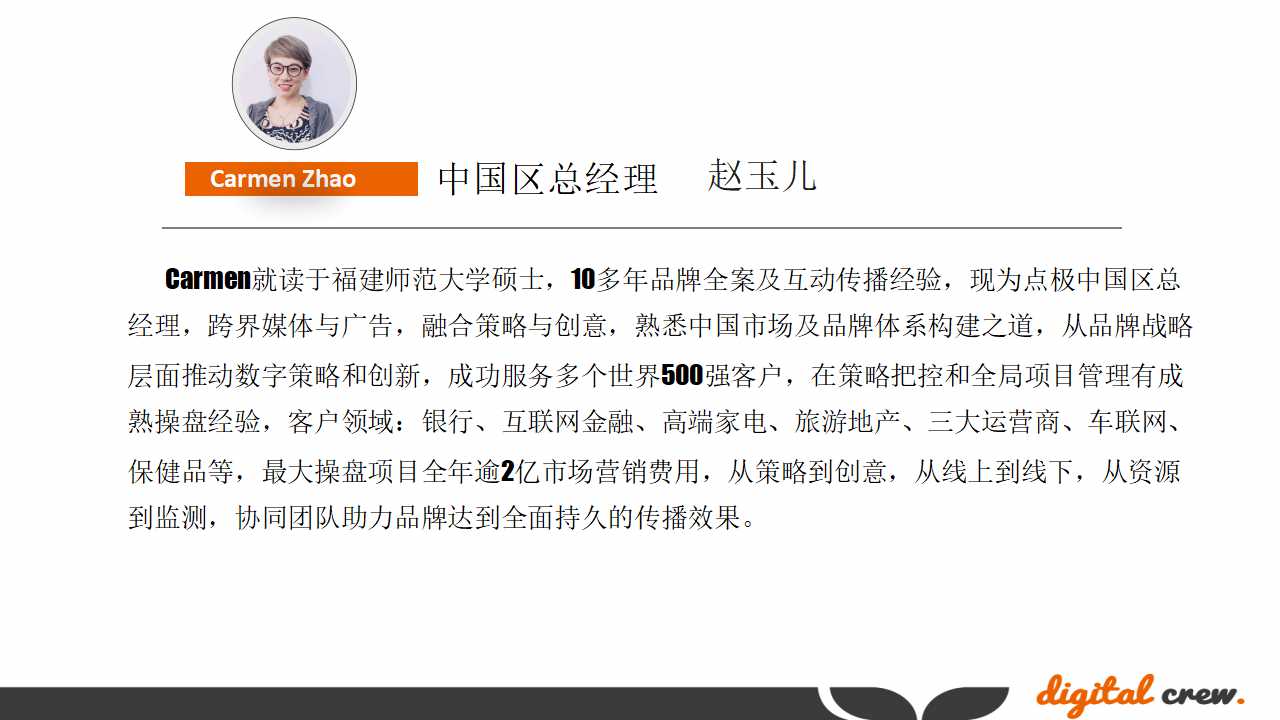 Shared by Carmen Zhao:
The current situation of Chinese brands overseas
Compared with American, Australian, Germany and Japanese brands, American customers have low confidence in Chinese brands.
American youngsters tend to choose Chinese brands easily compared with older generation.
TV, Website, and friends recommendation are the three top channels for American people to know Chinese brands.
Chinese companies should still spare no efforts to earn the trust of foreign customers in a down-to-earth way
Chinese brands of smart phone have became influential overseas but still unknown in quick consumption goods.
How to build brand and develop human capital overseas for Chinese companies.
When entering foreign markets, first impression, being targeted and long-sighted are important.
Get ready to embrace globalization and diverse cultures.
In the era of information explosion, use the concept of " being simple" to impress your audience.
What's the landscape of foreign digital marketing?
Foreign customers are less engaged in mobile phones than Chinese people: mobile phone taking 53% of share in all digital devices and computer 43%.
Social media marketing, content marketing and personalization marketing grabbed top three in digital marketing channel budget plans.
Email and social media marketing are the two most effective ways in marketing.
Search engine marketing demonstrates great optimism with Google being an undoubtedly leader in the field.
Facebook, YouTube and What's app are the three most active social media platforms.
People in European countries tend to pay for valuable news.
Huge potential in mobile phone marketing in Asian and Latin American countries.
Case study of HuaWei, China Southern Airlines, Xiaomi, and Tecno: understanding local markets and develop targeted strategies.