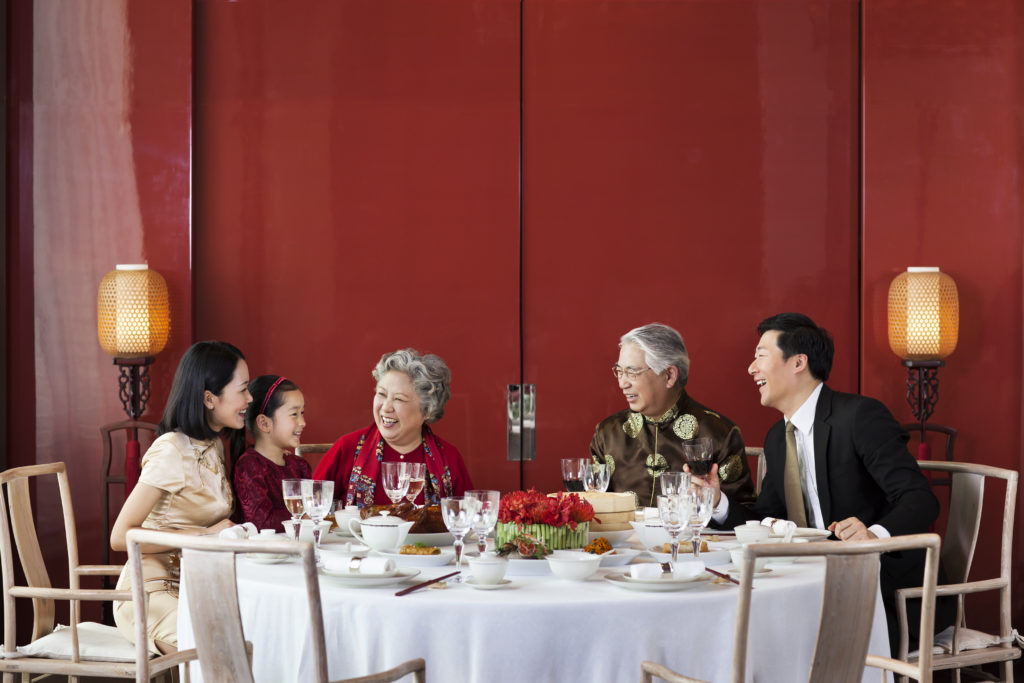 .
New year, a brand-new beginning. Celebrate Chinese New Year's Eve at Salon, Park Hyatt's exquisite event venue, with breathtaking views of Canton Tower and tailor-made menus at CNY 10,888 net inclusive of two bottles of wine for ten to twelve persons, or CNY 8,888 net inclusive of one bottle of wine for six to eight persons with complimentary 2019 VIP discount card and Red Pocket.
Salon features open kitchens where Western and Chinese cuisine can be prepared and presented à la minute, straight from the pan. A highly experienced team of event professionals is on hand to ensure that any event, from an important meeting, seminar or conference, to a wedding, banquet or any other social gathering, is a highly successful and memorable one. A total of 1,300 square meters (13,993 square feet) of residential-style event space is available, comprising three medium-sized Salons ranging from 197 to 272 square meters (2,120 to 2,928 square feet), alongside flexible public spaces perfect for pre-reception cocktails, break-outs and coffee breaks.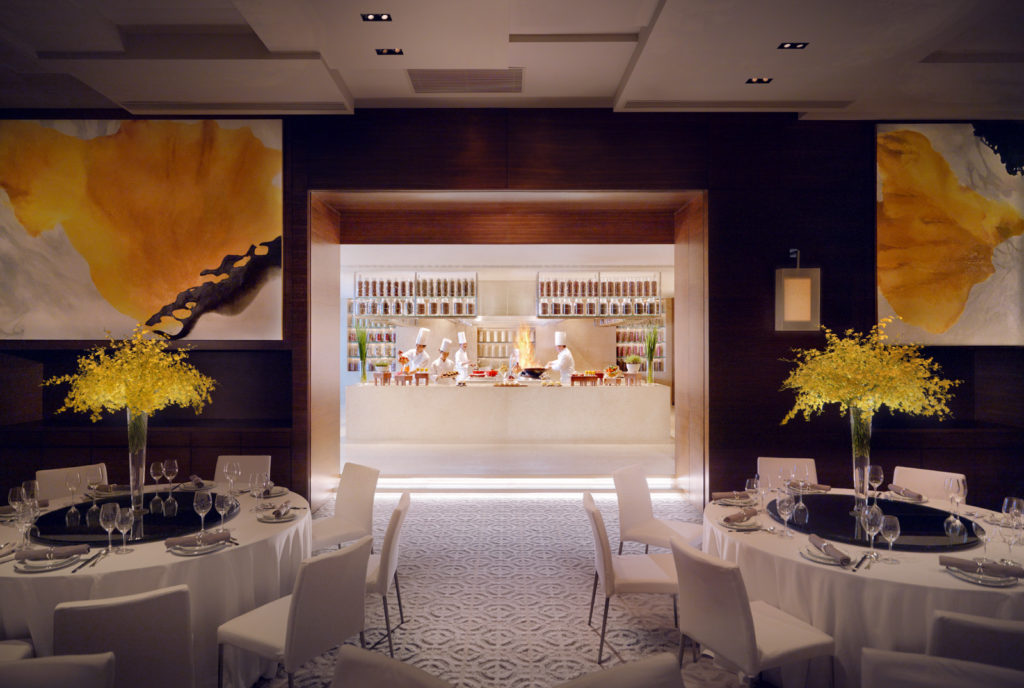 .
Yue Jing Xuan, a newly awarded 2019 Black Pearl Diamond 2 Restaurant as well as 2018 Michelin Plate Restaurant, is also offering traditional family set dinner in sophisticated style at CNY 1,500 per person for eight persons or CNY 1,288 per person for six persons, including one bottle of selected red wine.
Chef de Cuisine, Jacob Huang from the Yue Jing Xuan Chinese Restaurant, has created a menu showcasing his specialty in Southern Chinese Cuisine, complimented by a selection of favorites from throughout China. Embracing the "dining-in-the-kitchen" concept, the vast show kitchen runs the length of the main dining room, where authentic homemade dishes are prepared using live seafood, seasonal produce and organic vegetables. Chef Huang's country style cooking and culinary philosophy uses recipes from our ancestors with premium ingredients to create intense flavors in a lively dining environment. Yue Jing Xuan offers commanding panoramic views of the Guangzhou skyline from the 68th floor, and is the hotels signature restaurant. For a more intimate dining experience Yue Jing Xuan also offers eight distinctively designed private dining suites.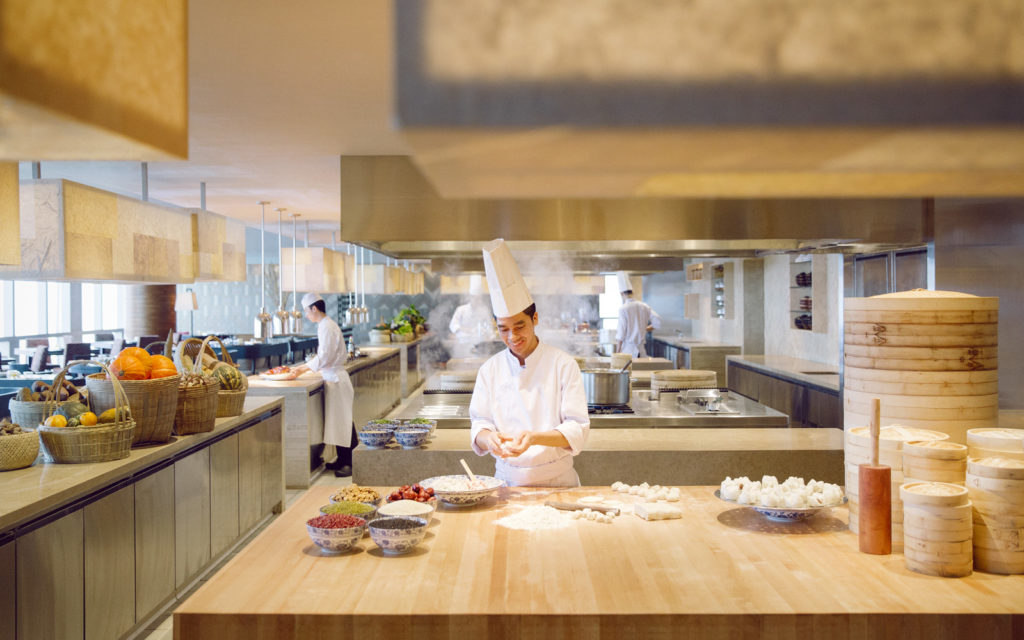 You may also love to enjoy a one-night stay at Presidential Suite or Diplomatic Suite with floor-to-ceiling windows and breathtaking views of the city, including reunion dinner at Salon for eight and dining room breakfast or living room Yum Cha for three at CNY 29,999 net or CNY 18,888 net.
.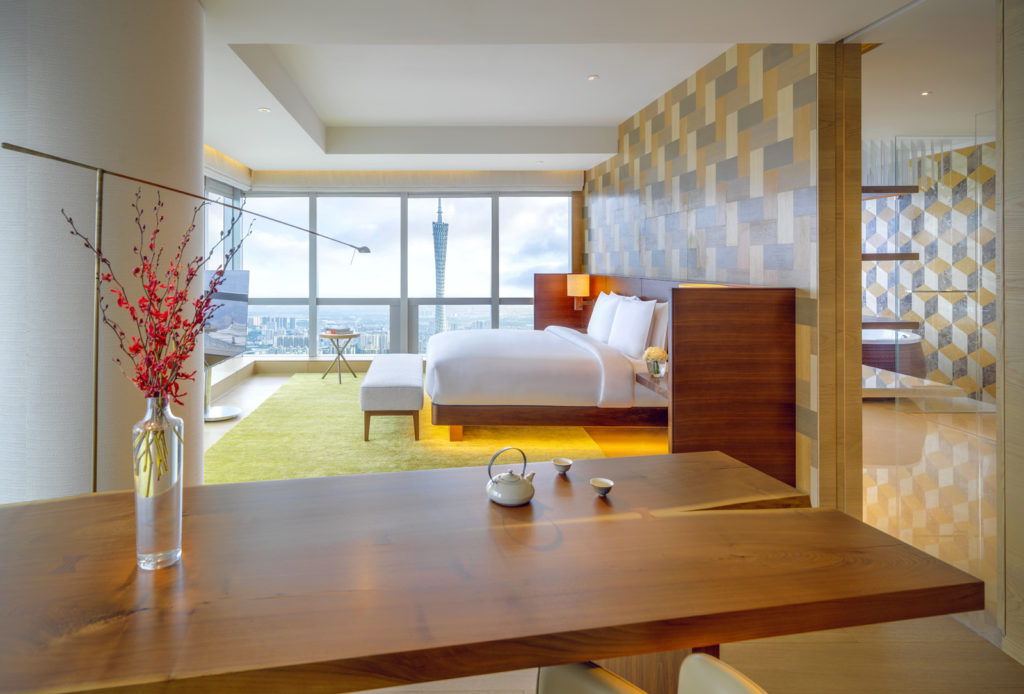 About Park Hyatt Guangzhou
Park Hyatt Guangzhou is located in the heart of Zhujiang New Town, the city's gleaming Central Business District by the historic Pearl River –and in close proximity to the Zaha Hadid-designed Guangzhou Opera House, Guangdong Museum and the green expanse of Huacheng Square. -The hotel is a 40-minute drive from Guangzhou Baiyun International Airport, a 15-minute drive from Guangzhou East Railway Station, a five-minute walk to two major Guangzhou Metro lines, and a short drive from the Guangzhou International Convention and Exhibition Center, making it an ideal base for both business and leisure travelers.
Park Hyatt Guangzhou spans the uppermost floors of R&F Yingkai Square, a striking, faceted, 286-metre (938-foot) tall skyscraper by award-winning American architectural firm Goettsch Partners. Providing breathtaking 360-degree views of Guangzhou's skyline, including the iconic Canton Tower, Park Hyatt Guangzhou has been conceived to evoke a welcoming private residence, combining the sophistication and personalized luxury of the Park Hyatt brand with the rich culture and heritage of the Lingnan region.