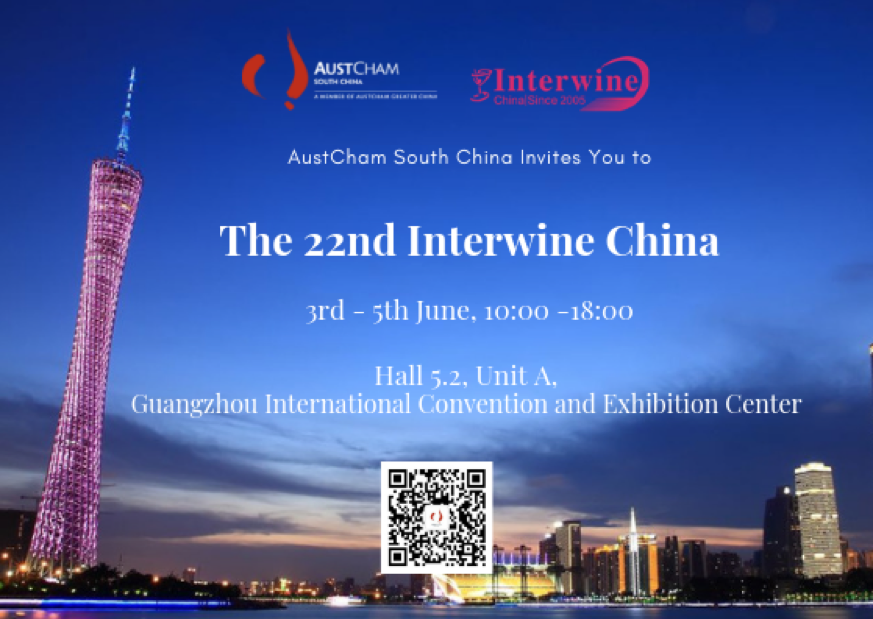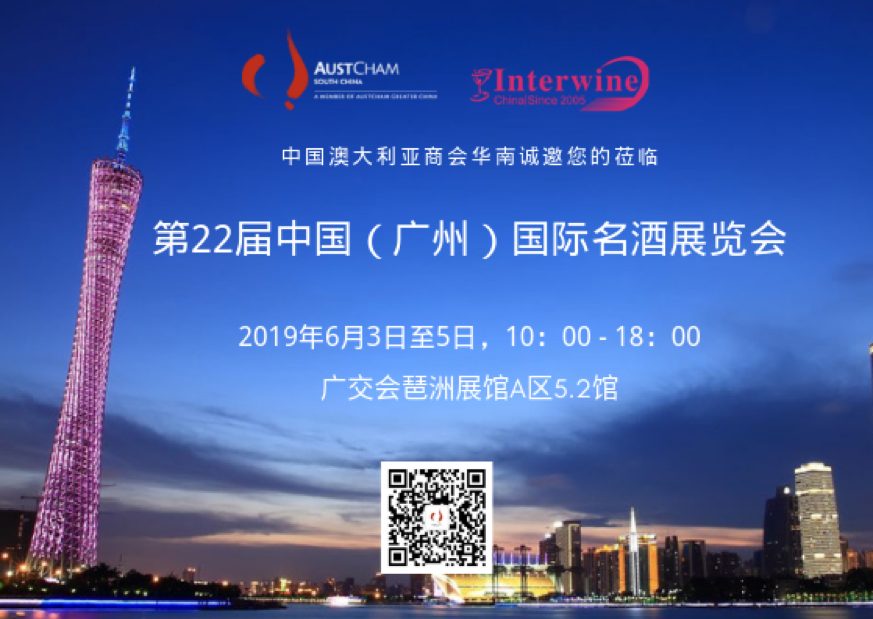 AustCham invite you to visit the 22ndInterwine China from 3rdto 5th June. Start your Australian wine journey at Hall 5.2 at Unit A.
About Interwine
China is set to become the second-largest wine consumer by value by 2020 ( Source: ISWR ). In a market evolving and increasing rapidly, the Interwine Wine Fair will become your lighthouse and connect you with professional Chinese buyers.
Interwine, a Chinese  (Guangzhou) International Wine & Spirits Exhibition,founded in 2004,as the earliest company to specialize in imported wine exhibition in China, has  succeeded in achieving recognition by providing various possibilities for exhibitors to procure buyers  by organizing Trade shows twice a year in May and November. Its goal is to be an effective B2B platform in the Wine and Spirits industry and to offer a wide range of consulting services to help Exporters set up business in China.
In the past 13 years,Interwine has created many business opportunities to the wine producers who want to enter the Chinese market and facilitate cooperation with Chinese customers.
Interwine Networking is the most extensive in China, given 15 years+ customers accumulation all the years round.
The 23rdInterwine China Australian Wine Pavilion
AustCham South China is in collaboration with Interwine to organize the Australian Pavilion 2019 for the 23rdInterwine Wine Fair. We provide one-stop service package for our booth exhibitors.
Contact us for more information via info.southchina@austcham.org. We look forward to see you in the Interwine next week.