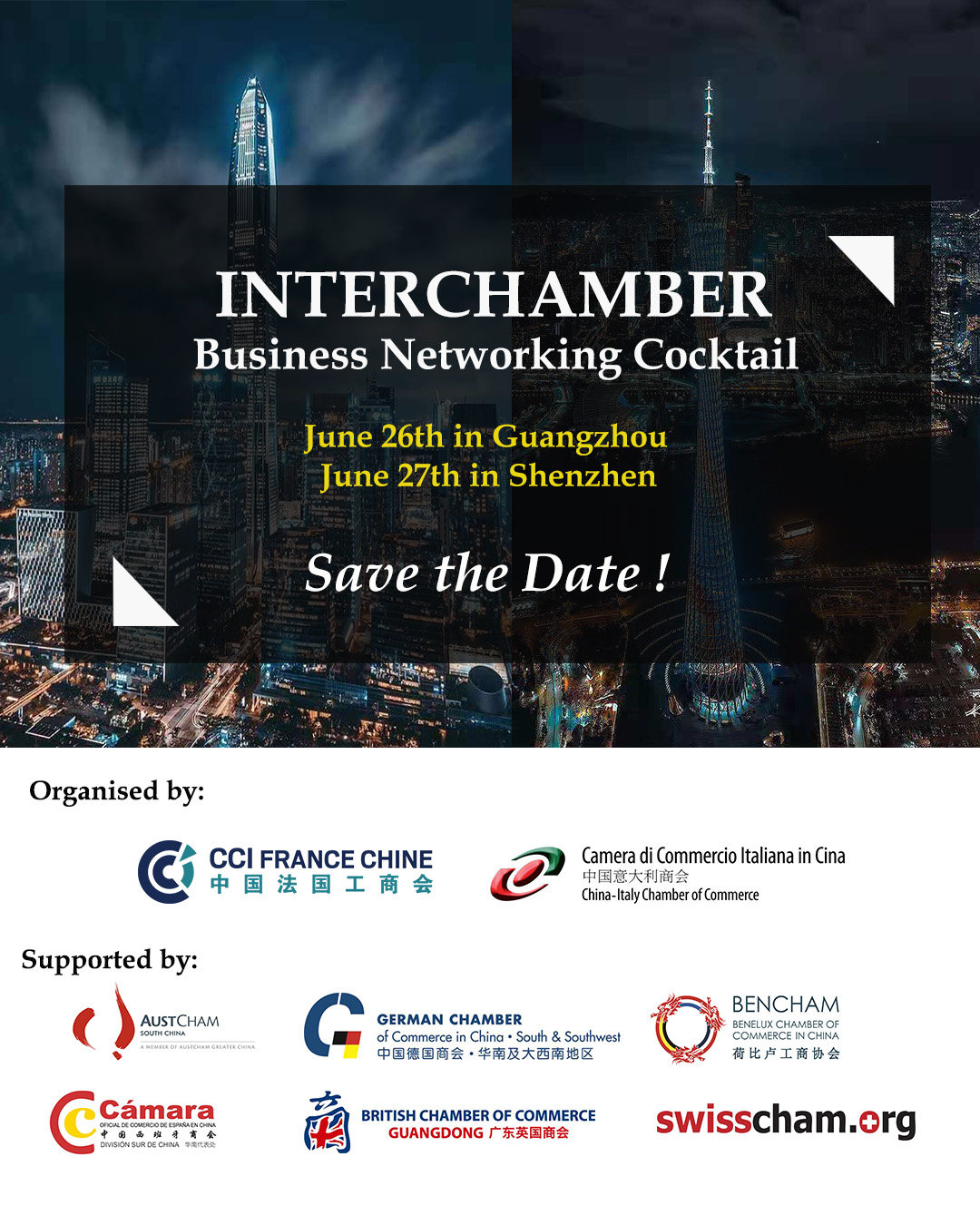 The Autrsalian Chamber of Commerce South China is honoured to support the InterChamber Business Networking Cocktail in Guangzhou on June 26th and Shenzhen on June 27th hosted by the CCI France and China-Italy Chamber of Commerce, along with the support of 5 other International Chambers.
This is an excellent event for all business people who want to expand their business network in the international community in South China.
Stay tuned for more details about the venue and price.