There has been phenomenal growth in two-way tourism between China and Australia in the past decade. Currently, China is Australia's largest and most lucrative source of tourism, while Australia is China's 13th largest source of incoming tourism. In today's talking points about tourism, we explore the latest developments in tourism, an important facet of the Australia-China relationship.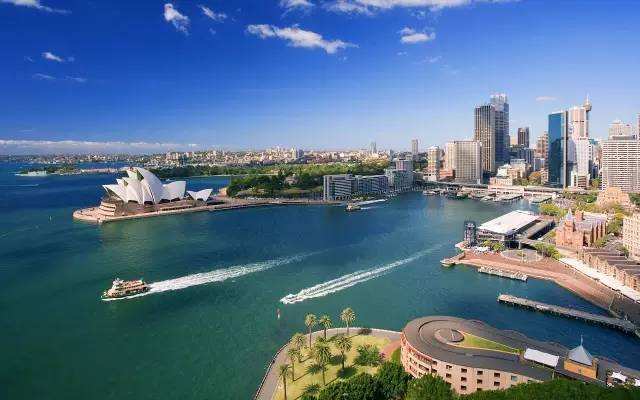 Strong growth in Chinese tourists to Australia in 2018
Australia hosted 9.2 million international visitors in the one-year span from September 2017 to September 2018, with Chinese visitors making up 1.42 million of this total number. The number of Chinese tourists grew by 8%. Chinese tourists to Australia also spend the most out of visitors from any other country. Overall, tourists are increasingly flocking to regional Australia, instead of staying in major cities such as Sydney, Melbourne, or Brisbane.
Source: Xinhua News
http://www.xinhuanet.com/english/2019-01/09/c_137730846.htm
Expert warns China tourism boom may slow down
Sam Huang, a professor of tourism and services marketing from Edith Cowan University, warns that China's tourism boom could slow down if Australia becomes complacent. Possible reasons for a future tourism slowdown include a weaker forecast for the Chinese economy, economic uncertainty due to the US-China trade war, and the Australian Government's foreign policy stances. In order to prevent a tourism slowdown, Huang believes that Australia should upgrade their infrastructure and invest in more innovative promotions and advertising campaigns.
Source:The ABC
https://www.abc.net.au/news/2019-01-26/warnings-not-to-be-complacent-with-chinese-tourism-market/10746516
Australian government and tourism operators spending millions to attract Chinese tourists
Considering the importance of Chinese tourists to the Australian economy, the Australian government (through Tourism Australia) has decided to spend AUD3.28 million on a campaign to attract young Chinese tourists. Additionally, tourism operators (such as Qantas) will contribute AUD1.78 million as well. The advertising campaign will target billboards and metro stations in Chinese cities in order to appeal to free and independent travelers. According to a report from Tourism Research Australia, the biggest complaint by Chinese tourists about regional Australia is the lack of free WiFi, and the advertisement campaign attempts to address these concerns.
Source:The Sydney Morning Herald
https://www.smh.com.au/world/asia/australian-government-to-spend-millions-attracting-chinese-tourists-20190306-p5120g.html