Natacha Zou
Director of Marketing & Communications
+86.20.8396.1234 ext.3290
FOR IMMEDIATE RELEASE
Welcoming Our Chinese Executive Sous Chef Kevin Liang
Guangzhou, China (July 2019) – Grand Hyatt Guangzhou welcomes its newly appointed Executive Sous Chef Kevin Liang. With 20 years of culinary experience, Chef Kevin is eager to bring traditional Cantonese flavors of his own creation to our young generations and to the market.
Born and raised in Guangdong, Chef Kevin began his career in 1999 when he was 17, at Lei Garden, a well-known Cantonese restaurant. After eight years, he moved to north China and stepped into the next phase of his culinary journey in Beijing and Tianjin. Prior to being appointed as Executive Sous Chef at Grand Hyatt Guangzhou, Chef Kevin worked at different international hotel groups such as Marriott International and Langham Group.
With his excellent cooking skills honed over the years, Chef Kevin had served many famous celebrities and well-known actors. He had also won several prestigious awards: Confrérie de la Châine des Rôtisseurs in 2012, Top Chef of the Year by Le Cordon Bleu Gourmet Association in 2014 -2015, Cantonese Master Chef by WMACC in 2016, Champion Chef at the European Michelin Star Chef Competition in 2017 and Chinese Cooking Master selected by Asia Pacific Hotel Association in 2018.
His remarkable achievements come from his passion for the culinary arts. He always brings back inspiration from his travels around the world. Discovering local cultures and flavors, exploring local ingredients are the highlights of his journey; to him, sometimes they are even more attractive than the destination itself. "I always try to create a new recipe when I find a new ingredient. That makes me excited and motivated," he said.
Twenty years of deep cultivation on the chef's path, Chef Kevin is delighted to share his philosophy with us: "It gives me great joy to cook meals for my family, and I deliver the same passion and care when cooking for my guests."
This summer, Chef Kevin creates an eight-course Black Pearl menu and it will be available at the Penthouse soon. Please stay tuned.
###
About Grand Hyatt Guangzhou
Grand HyattGuangzhou is a five-star luxury hotel located in the new central axis of Guangzhou, China — the Central Business District of Pearl River New City.  Located on the 22ndfloor, the hotel's Sky Lobby offers panoramic views of Guangzhou's Huacheng Square.  Grand HyattGuangzhou features 368 guestrooms and suites and five food and beverage outlets, including Cantonese cuisine at The Penthouse, buffet-style dining at Market Café and authentic western food at G Restaurant.  Experience a luxury five-star stay with our rooftop O Spa and Fitness Center. Meeting and wedding planners can choose from more than 1,313 sq. m (14,133 sq. ft.) of exceptional function space, including a Grand Ballroom and six meeting rooms.
Hotel Information
Hotel name: Grand Hyatt Guangzhou
Address: 12 Zhujiang W. Rd., Pearl River New City, Tianhe District, Guangzhou, P.R.C., 510623
Phone: +86 20 8396 1234
E-mail: Guangzhou.grand@hyatt.com
Website: grandhyattguangzhou.com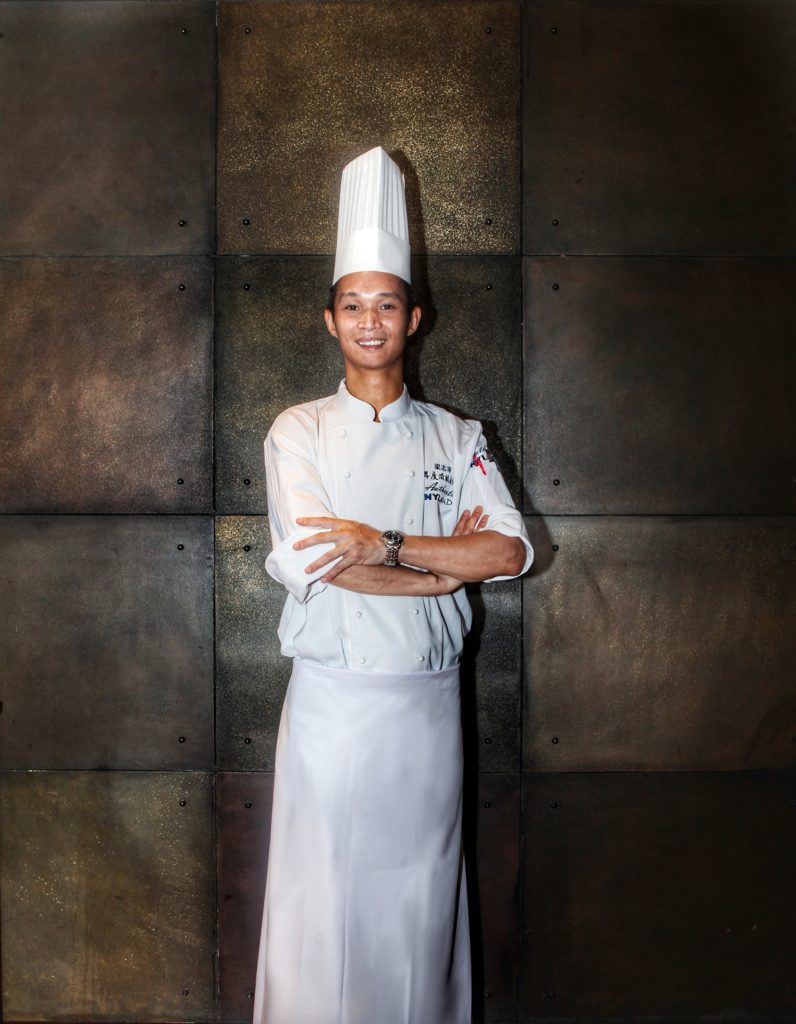 Chinese Executive Sous Chef Kevin Liang

联系人:邹烨
市场传讯总监
+86.20.8396.1234 分机3290
Natacha.zou@hyatt.com
新闻稿
待客如亲,匠心独运
行政副总厨梁志坤师傅掌舵中餐
广州 – 2019年7月,梁志坤师傅被遴选为广州富力君悦大酒店行政副总厨。拥有长达20年的厨师工作经验,梁师傅擅长创意粤菜,在传统口味中加入自己独到的见解和想法,在经典中融入想象力和新意,打造独具一格的梁氏菜系。
作为土生土长的广东人。梁志坤师傅在17岁的时候就加入被称为"粤菜泰斗"的利苑酒家,开始了他的职业生涯。沉浸8年后,年轻的梁师傅踏上北方的土壤,先后在北京、天津等地担任餐饮出品顾问,兼容并蓄南北菜肴的优点和特色,梁师傅建立了自己对烹饪的观念和审美。在被任命为广州富力君悦大酒店行政副总厨前,梁师傅先后在万豪国际酒店集团及朗廷酒店集团旗下酒店担任要职。
多年的国际品牌阅历中,梁志坤师傅练就高超的烹饪技巧,他以出色的厨艺接待过许多社会名人和演艺界巨星。他也曾与众多业界名厨切磋交流,在竞技中屡获殊荣,其中包括:2012年法国厨皇餐饮骑士勋章,2014-2015年法国蓝带美食协会年度顶级厨师,2016年世界粤菜(中国)厨皇协会总厨伯爵勋章,2017年欧洲米其林阅星隐世厨神冠军,2018年亚太酒店协会颁发的中国烹饪大师。
工作中获得的瞩目成就来源于梁师傅对烹饪的巨大热情。为了创作新品,给食客分享更多美味,梁志坤师傅常外出游历,体验各地的风俗文化,探索地道的食材,在旅程中获得创作的灵感。梁师傅对食材着迷,对他来说,食材的魅力不亚于风景名胜,创作新菜的灵感常常在对食材专注的思考中迸发。谈及他难忘的一次创作过程,梁师傅与我们娓娓道来:他曾在一间寺庙中见到大师制作斋菜,用山脚下种植的蔬菜泡入研磨的豆浆中,这启发了他把两者巧妙搭配创造出属于自己的素食美味,并在星级酒店的餐桌上与更多的食客分享这份天然与宁静。此外,梁志坤师傅常与厨师朋友们相聚,交流分享各种心得,从中汲取创作的灵感。
在烹饪的道路上深耕二十载,梁志坤师傅与我们分享他的烹饪理念:"我喜爱为家人下厨,这份爱和信念也毫无保留地倾注到我的客人身上。将食客视为家人,让他们吃得快乐,是我入厨以来不曾改变的初心。"
梁志坤师傅秉承自己的创作初心,为广州食客量身订制黑珍珠夏日菜单,共八道珍馐美馔,即将在广州富力君悦大酒店空中花园倾心呈现。
###
酒店介绍
广州富力君悦大酒店是凯悦国际酒店集团在中国大陆的第四间酒店,位处广州新中轴线——珠江新城的商务中心区。酒店共有368间客房,其中144间园景客房可观赏花城广场的美丽自然景色。五间各具特色的餐厅与酒吧,均可欣赏花城广场的怡人景色。无柱式大宴会厅位于酒店三楼,面积978平方米,两旁设有六间多功能会议室,均配备了宽频上网等会议专用设施。酒店还设有占地1380平方米的[清]水疗中心、健身中心和室内恒温泳池。
                                                                              酒店信息
酒店名称: 广州富力君悦大酒店
地址:中国广州市天河区珠江新城珠江西路12号
电话:+86 20 8396 1234
邮件:Guangzhou.grand@hyatt.com
网址:grandhyattguangzhou.com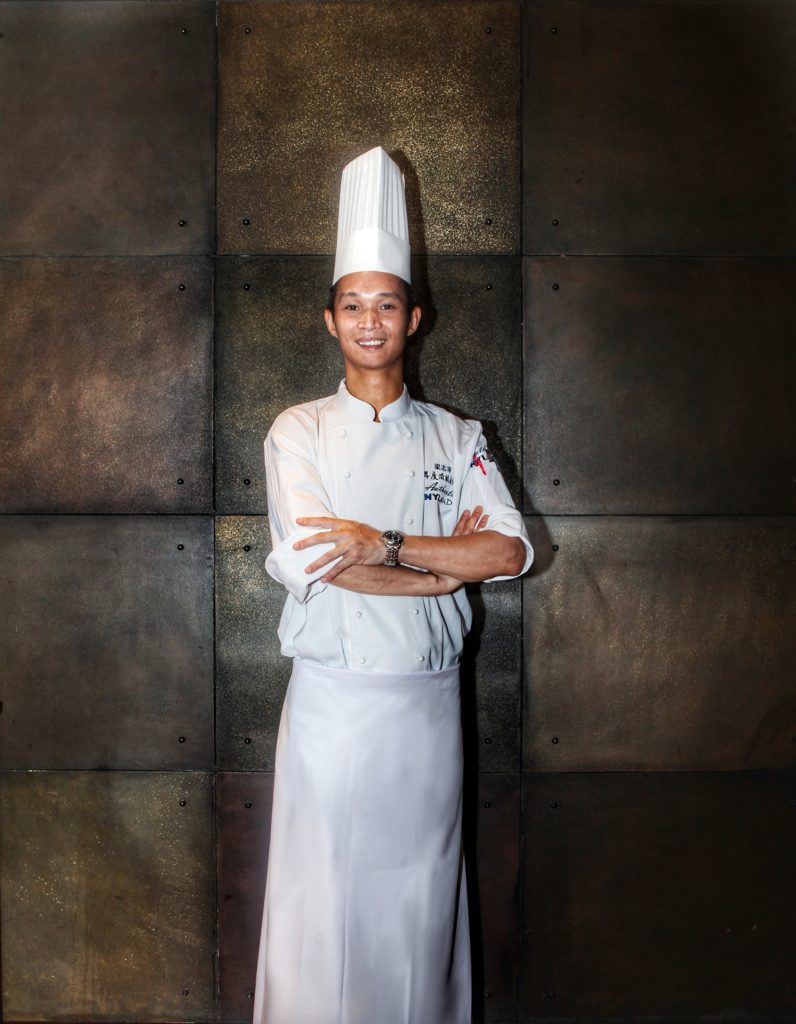 中餐行政副总厨 梁志坤