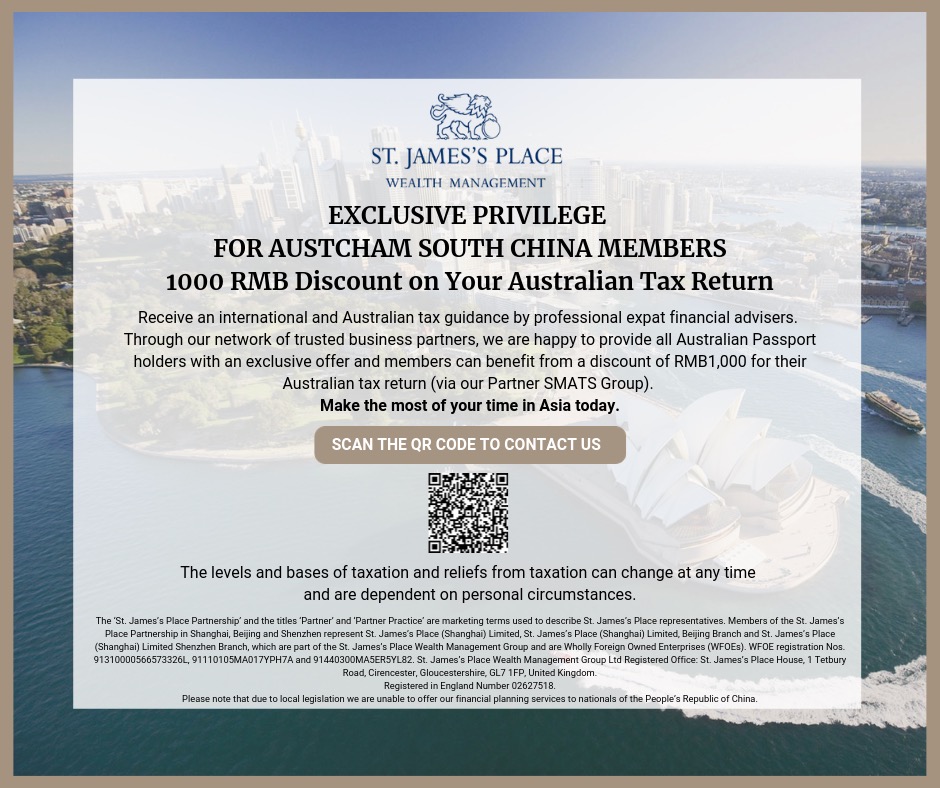 Tax season in Australia runs from the 1 July – 31 October for individuals (businesses have to submit monthly and quarterly activity statements all year round).
Here's the deadline:
28 October 2019
Deadline for businesses to make certain lodgings and payments relating to the September quarter of the fiscal year.
St. James's Place Wealth Management is one of the largest wealth management companies serving the local and expatriate communities in Asia offering financial planning to individuals, families and businesses. 
As a member of AustCham South China, St. James's Place offers AustCham South China members an exclusive benefit on your 2019 Australian Tax Return to make your life easier to live in China. 
Scan the QR code in the poster to contact the St. James's Place  team for more information.