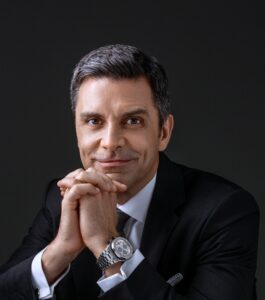 Peter Hildebrand is Mt Isa born and Melbourne / Brisbane bred, completing his high school years at Brisbane Grammar School in 1985 followed by an Economics degree at the University of Queensland. Since then he has pursued a career in hospitality which has taken him from the Gold Coast to Hong Kong, Perth, Beijing, Singapore, Shanghai and Fuzhou (Fujian) and then back to Hong Kong. Prior to his current Shenzhen assignment Peter operated W Hong Kong, a luxury lifestyle hotel in Kowloon as General Manager since 2011. Peter moved to Shenzhen in October 2018 as pre-opening General Manager of Park Hyatt Shenzhen, opening the hotel in July 2019 and it has since been successfully established as a social and business hub in the heart of Shenzhen's Futian district. Much of his hospitality career has been in Marketing which culminated in a role in Shanghai where he held China/Taiwan marketing responsibility for the Hyatt hotels in the region. He then moved into hotel operations opening Hyatt on the Bund, Shanghai and then Westin Fuzhou (Fujian) prior to his most recent Hong Kong stint.
Peter is married to DukSoon, a Korean national and has a 14 year old daughter Isabella who continues to attend school as a boarder in Hong Kong returning (pre-covid) to Shenzhen on the weekends.
Peter holds an MBA from Rutgers State University of New Jersey and among other hobbies is a passionate road cyclist and sailing enthusiast.