Time : July 21th, 2017 – July 23th, 2017 | 09:00 – 17:00
Venue : Poly Exhibition Center, Pazhou, Guangzhou, China
Address : No.1000 XinGang East Road, Guangzhou
Booth Number : Hall 6 No.E99 (Cross-border import brand products Pavilion)
---
 AustCham members involved
Canton Global Academy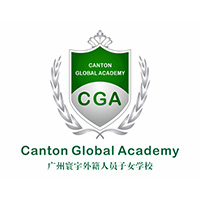 Canton Global Academy (CGA) is a newly-established, non-profit co-educational international school in Guangzhou,China, which offers quality British education in English at Early Childhood and Primary levels. At this stage, we are recruiting students aged 2-10.
CGA is the second international school of CIEO. Now it is in the process of being accredited by Cambridge International Examinations(CIE).
GMAC Sourcing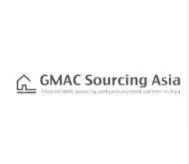 GMAC is a Sourcing, Trading and Procurement Agency and Consultancy based in Hong Kong.
Owned and operated by an Australian businessman and long-term resident of Hong Kong, GMAC Sourcing Asia (GMAC) has established itself as a trusted and reliable business partner to the commercial, consumer, industrial and construction industries. We have clients in Australia, Ireland, The Middle East, The Caribbean and the United Kingdom.
HAYS Recruiting experts worldwide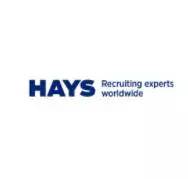 Hays plc (the "Group") is a leading global professional recruiting group. The Group is the expert at recruiting qualified, professional and skilled people worldwide, being the market leader in the UK and Asia Pacific and one of the market leaders in Continental Europe and Latin America. The Group operates across the private and public sectors, dealing in permanent positions, contract roles and temporary assignments. As at 30 June 2016 the Group employed 9,214 staff operating from 252 offices in 33 countries across 20 specialisms. For the year ended 30 June 2016:
– the Group reported net fees of £810.3 million and operating profit (pre-exceptional items) of £181 million;
– the Group placed around 67,000 candidates into permanent jobs and around 220,000 people into temporary assignments;
– 22% of Group net fees were generated in Asia Pacific, 45% in Continental Europe & RoW (CERoW) and 33% in the United Kingdom & Ireland;
– the temporary placement business represented 58% of net fees and the permanent placement business represented 42% of net fees;
– Hays operates in the following countries: Australia, Austria, Belgium, Brazil, Canada, Colombia, Chile, China, the Czech Republic, Denmark, France, Germany, Hong Kong, Hungary, India, Ireland, Italy, Japan, Luxembourg, Malaysia, Mexico, the Netherlands, New Zealand, Poland, Portugal, Russia, Singapore, Spain, Sweden, Switzerland, UAE, the UK and the USA.
Little Treasure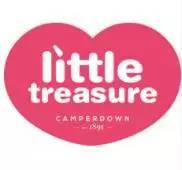 Guangzhou Aoziya Import & Export Trading Co., Ltd. is the distrubutor in Mainland China of Little Treasure products produced by Camperdown Dairy International Pty Ltd. The mission of Guangzhou Aoziya Import & Export Trading Co., Ltd. is to provide the complete Import & Export consultation and services including commodity inspection, custom clearance, shipping, warehousing, delivery etc.
The company concentrates on agriculture and food-safety technology from Australia, US and Europe. The major focus of Aoziya Import & Export Company is Australian Dairy Products. Aoziya's team of professional experts always expends the borders of business development with other countries. Our philosophy is in creating a long-term relationship with the Camperdown Dairy International and other major partners providing the safe delivery of their products totheir valuable clients.
Scottish Pacific 

Scottish Pacific are an award-winning ASX-listed Invoice Finance & Trade Finance provider, supporting small and medium sized import and export businesses. Our aim is to help SME's achieve their aspirations and improve their cash flow with innovative funding solutions, free from the constraints of traditional banking.
Our Trade Finance product (Tradeline) is a revolving line of credit used to pay suppliers immediately, delivering real purchasing power for importers and helping them achieve growth aspirations. For exporters, Tradeline provides guaranteed prompt payments and protection against the risk of bad debts, whilst making extended terms available to buyers.
Scottish Pacific is proud to have global offices, located in Australia, New Zealand, the United Kingdom and China.
Vanguard Global Sourcing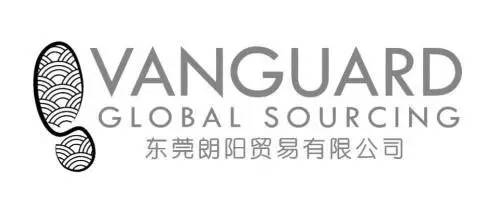 We are a sourcing solutions operation offering a bespoke service to western companies looking to do business in Asia. Our specialty is footwear and we offer a complete package from design concept through to quality control. We have 25 staff consisting of merchandisers, technicians, QC, production planning and order control and our office is based in Dongguan.
Prane Wines

Pran Wines is a dedicated importer and distributor of premium Australian wines in China, with offices in Shanghai and Guangzhou. Its Melbourne-based headquarter building, The Clarendon Hotel, was established in 1861 and is one of the oldest properties in Melbourne with business covers restaurant and wine retailing.
Pran Wines proudly distributes a list of prestige Australian brands in China, including Best's Great Western, Yeringberg, Wantirna, Pierro, YarraLoch, Stefano Lubiana, Hutton Vale, Dalwhinnie, Paradigm Hill, Mount Horrocks, Teusner, Mount Avoca, Port Phillip Estate, HentyFarm, Kay Brothers, The Clarendon, Sanguine Sstate, Pipers Brook, Hungerford Hill, etc. All of them are 5 star wineries in James Haliday's Australian Wine Companion. Jeremy Oliver also gives great reviews to these wines in his Australian Wine Annual. A big portion of Pran Wines' portfolio got over 95 scores, many of them are listed in Langton's Classification. Pran Wines is a real Australian Fine Wine Specialist.
Pran Wines distribute wines to 5 star hotels, premium restaurants, wine wholesaler and retailers, premium supermarket and private customers. Pran Wines was recognized as " A+ Wine Australia Specialist" in its first year of China operation and won the 2013 New Milestone Award presented by Wine Australia. For outstanding achievements in wine industry in China, Pran Wines is recognized as Best Importer of Year 2014. Recently, Pran Wines was once more awarded as 2016 Best Australian Wine Importer by Bettane and Desseauve.
---