Review | AusAsia Kick-Starting Business & Investment in Australia Seminar
10-16-19 @ 3:45 pm

-

6:00 pm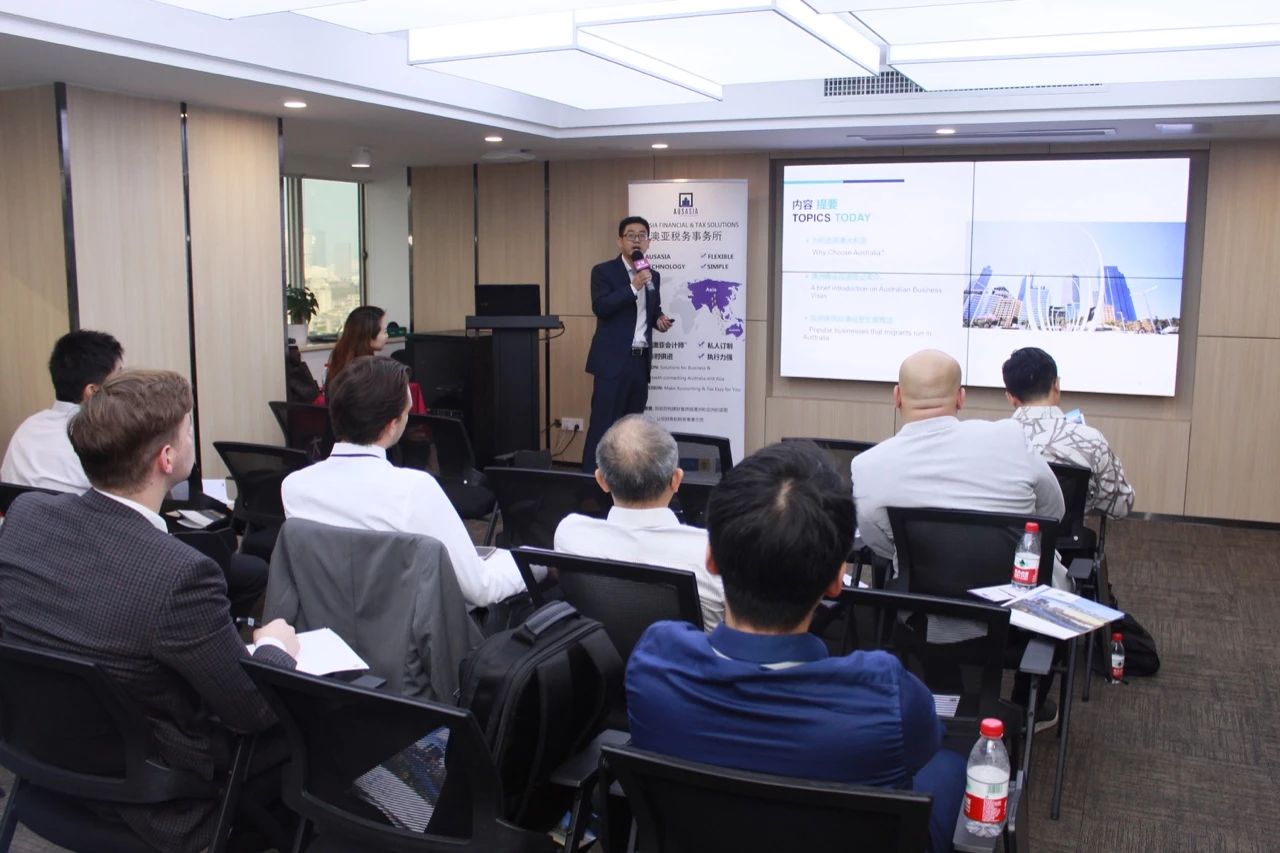 AustCham South China, in conjunction with EAcham were very pleased to present the AusAsia Kick-Starting Business & Investment in Australia Seminar at the HiTouch's Events Space on October 16.
Keynote speakers, Sean HE, Founder of Azurra Migration and Registered Australian Migration Agent and Vivienne Deng, Director and Principal Accountant of AusAsia Financial & Tax Solutions provided key insights for AustCham guests in the following areas:
–       Australian migratory regulations (for business purposes)
–       Establishing business in Australia
–       Operating a global business strategy & market extension
–       Enhancing relations and connections needed to build up a strategic business alliance and cooperation between China and Australia
Key takeaways from our keynote speakers included the critical stages of obtaining and securing Australian permanent residency through property investment as well as the challenges faced by business migrants in Australia.
Our Keynote speakers also brought guests' attention to the imperativeness of the employment of a registered accountant for the purposes of processing and filing tax in accordance with Australian laws and regulations. Guests were also advised of the necessary skill-set and resources for their Australia-bound business ventures. If guests would like to personally contact our keynote speakers for further information, please do not hesitate to get in touch with the AustCham Team.
Followed by an intimate and interactive networking session, the AusAsia Kick-Starting Business & Investment in Australia Seminar delivered for its audience an engaging entrepreneurial approach to migrating to Australia for the purposes of establishing business and investment schemes.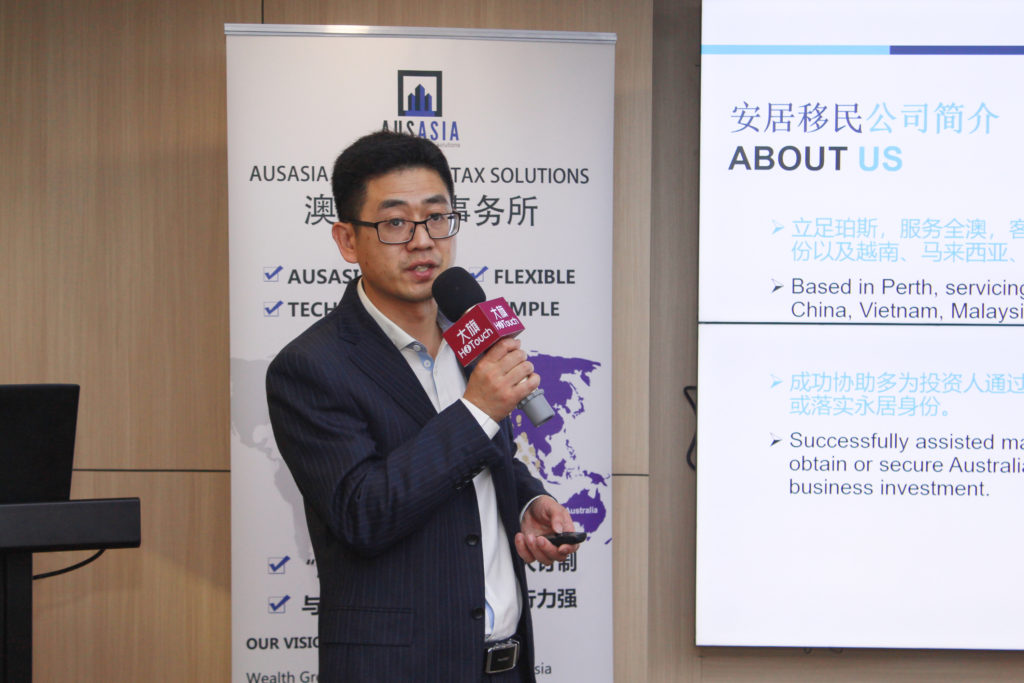 AustCham South China would like to thank HiTouch for their generous support as well as our guests for their participation. We would also like to extend a special thank you to our keynote speakers, Sean He and Vivienne Deng for their invaluable insights and active engagement with AustCham guests.