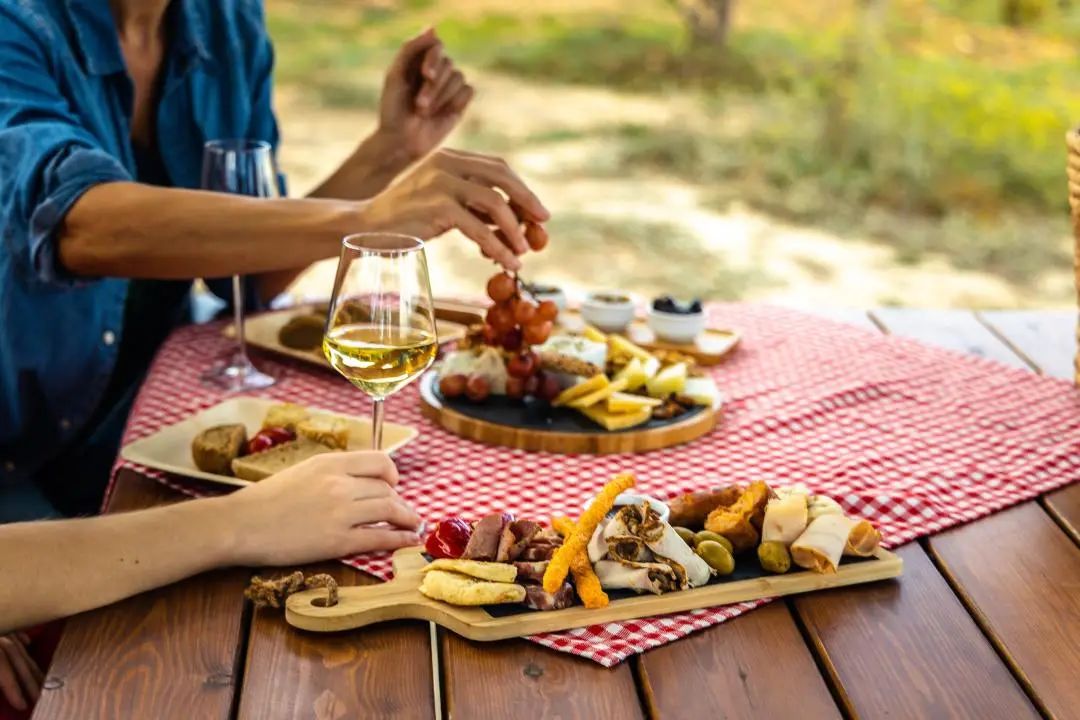 While Shenzhen has many blue-sky days throughout the year, in winter, instead of withering leaves – as it is the case in Western countries, many kinds of flowers are still in full bloom. And during this time, the outdoor temperature is very pleasant, making it the most suitable for outdoor activities. In simpler terms, now is the picnic season!
深圳全年蓝天白云的日子有很多,但冬天的深圳却与众不同。深圳的冬天与很多西方国家的不一样,这里的叶子不会凋谢,甚至还有很多品种的鲜花会持续盛开。深圳的冬季气温十分宜人,非常适合户外活动。简单来说,现在也是最适合野餐的季节!
How about enjoying the blue sky and soaking in the warm rays of sunshine and sweet air this weekend by having a picnic with your loved ones? Whether you wish to spend time with your friends or family, Residence G has you covered with its delicious basket of homemade feast and delectable wine to bring wherever you fancy and fully enjoy the beauty nature has to offer. Sometimes, happiness takes the simplest forms, wouldn't you agree so?
在这美好的冬天,何不趁着蓝天白云、温暖阳光,以及甜蜜果香,和爱的人来一次户外野餐?无论是和三五知己还是和家人,带上深圳G公寓精心准备的野餐美食和香醇美酒,在这冬日尽情享受大自然的馈赠。原来,幸福可以如此简单。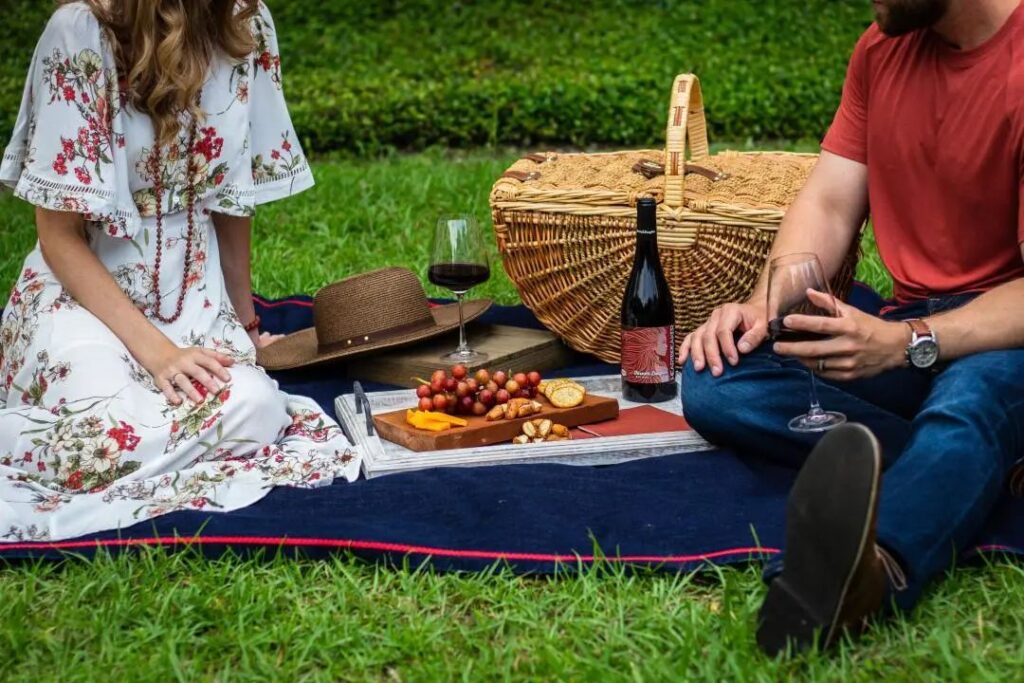 Picnic comes from the French word 'pique-nique', which loosely translates to pick something of importance, referring to the custom of bringing along something special to share with friends in a scenic setting. Spend an afternoon under a pleasant weather, surrounded by refreshing drinks, gourmet food, and most importantly, good company, and you'll quickly understand why picnics have become such a globally enjoyed pastime.

野餐来自法语单词pique-nique,可以粗略地翻译为"挑选重要的东西",特指在风景优美的环境中带一些特别的东西与朋友分享的习俗。在温暖的冬日阳光下度过一个下午,搭配上美酒和美食,最重要的是,还有好友知己相伴,你会很快理解为什么野餐会成为如此受全球欢迎的娱乐方式。

Made to be enjoyed anywhere and anytime, Residence G Shenzhen's Picnic Basket @G comes in two options packed for two persons by our talented Executive Chef Danny Xie, who takes Shenzhen picnics to new heights with his Western cuisine experience and creativity.

深圳G公寓推出的2款双人野餐篮,适合在任何时间和场合享用。把深圳的野餐美食带到全新高度的是我们的行政总厨Danny Xie,他完美地将西式美食创意融合到了这次的野餐美食中。
Picnic basket for 2 persons: 2 basket options
双人野餐篮子: 2个篮子选项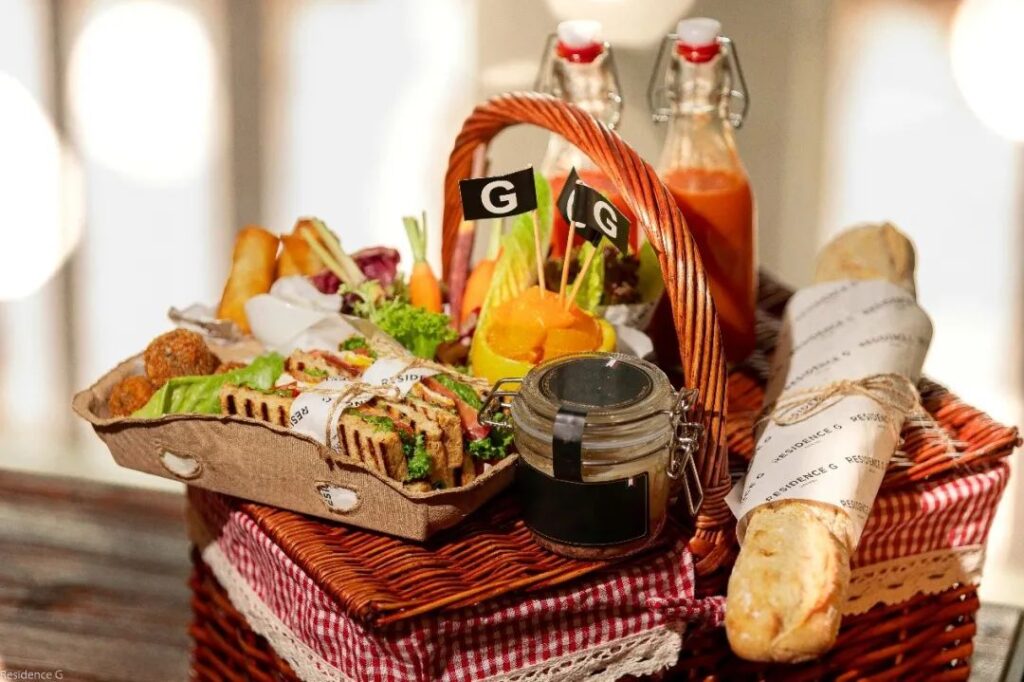 THE GOURMAND PICNIC BASKET
美味超值野餐篮子
Vegan spring roll 素食春卷

A trio of carrot sticks 胡萝卜棒

Fresh fruits 新鲜水果

Falafel with tzatziki 沙拉三明治配酸奶黄瓜酱

BLT sandwich BLT三明治

Chocolate brownie 巧克力布朗尼

Carrot juice in bottles 瓶装胡萝卜汁

Price价格:

178 RMB+10%

178元人民币+10%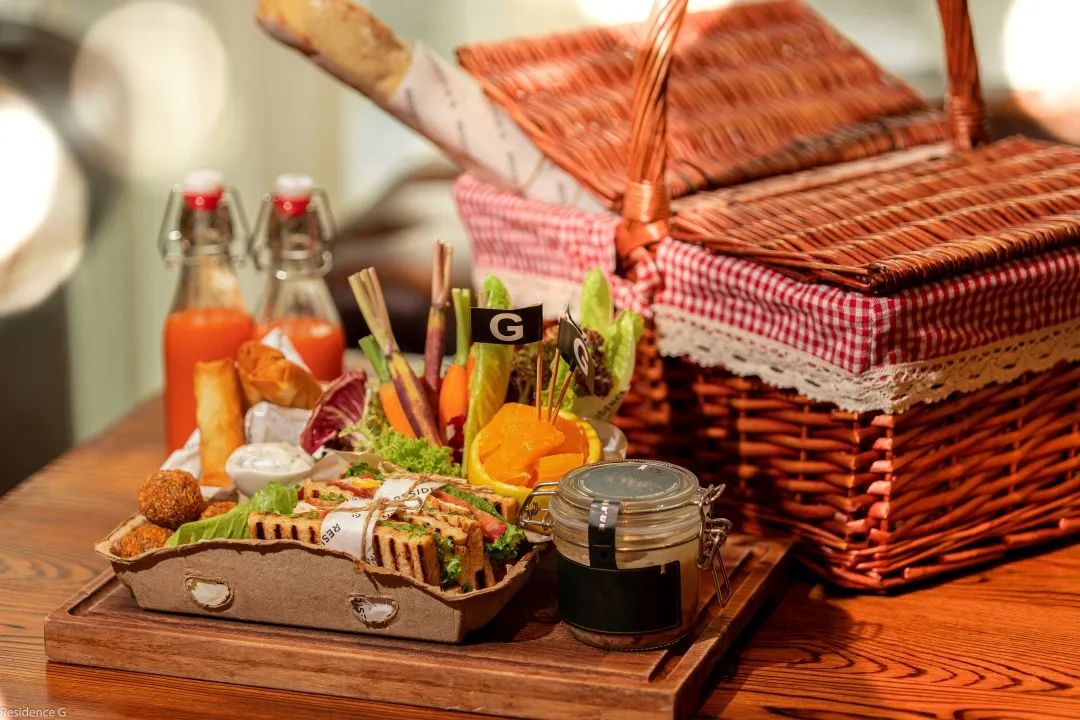 THE GOURMET PICNIC BASKET

精品美食野餐篮子
Vegan spring roll 素食春卷

A trio of carrot sticks 胡萝卜棒

Fresh fruit 新鲜水果

Falafel with tzatziki 沙拉三明治配酸奶黄瓜酱

Goat cheese & spinach tortilla rolls 山羊奶酪和菠菜玉米饼卷

Canelé French pastry Canelé法国糕点

Carrot juice in bottles 瓶装胡萝卜汁

Price 价格:

218RMB +10%

218元人民币+10%
•Available from now until the end of March 2021 从现在起至2021年3月底可用

•The picnic basket can be ordered on the same day as your picnic day野餐篮子可以在野炊同一天订购

•The picnic basket is available daily from 11 am until 6 pm 野餐篮子每天从上午11点到下午6点供应

Shenzhen ranks as the fifth greenest city in the world; what better way to take advantage of the natural beauty of the city than a picnic? Residence G's prime location in Shenzhen's Nanshan district, only blocks away from the Talent Park, Shenzhen Bay Park and Shekou Nanshan Mountain, means a Picnic Basket @G will not only be a feast for your appetite but also for your five senses.

深圳位列世界第五大绿色城市;有什么比在户外野餐更好的方式来享受城市的自然美景呢?深圳G公寓位于深圳南山区,毗邻深圳人才公园,深圳湾公园和南山公园。深圳G公寓的野餐篮子,将不仅满足你的味觉,也会给你带来一场五官感觉的盛宴。

You can choose to enjoy our feast in a basket with the scenic views of Shenzhen from the comfort of the G Garden on Residence G's Terrace or take the picnic basket to go to any of the nearby parks. The basket makes a great souvenir too – it is yours to keep.

你可以选择在深圳G公寓的露台花园一边享用野餐美食,一边眺望着深圳的美景,或者带着野餐篮子去附近的任何一个公园享受美味和自然的馈赠。这个篮子也是一个绝佳的纪念品—因为以后它就是属于你的了。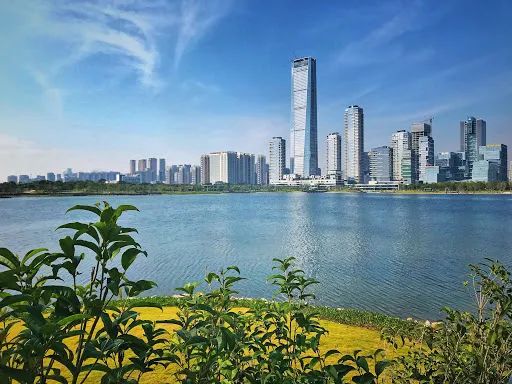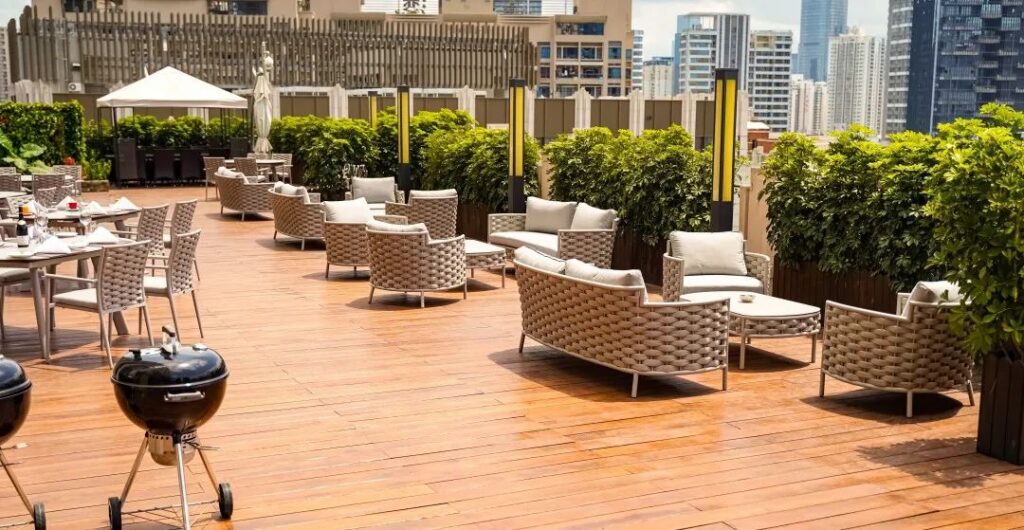 Located on the 10th floor of the Residence G, the Terrace provides some of the finest views of Shenzhen in a relaxing and upscale environment. With the G Garden located on the Terrace, it is the perfect destination for a relaxing afternoon picnic for the discerning international clientele.
露台位于深圳G公寓的10楼,在这样一个放松和优雅的环境中,眺望着深圳的城市轮廓,对于品味独特和眼光独到的朋友来说,这里是一个绝佳的野餐胜地。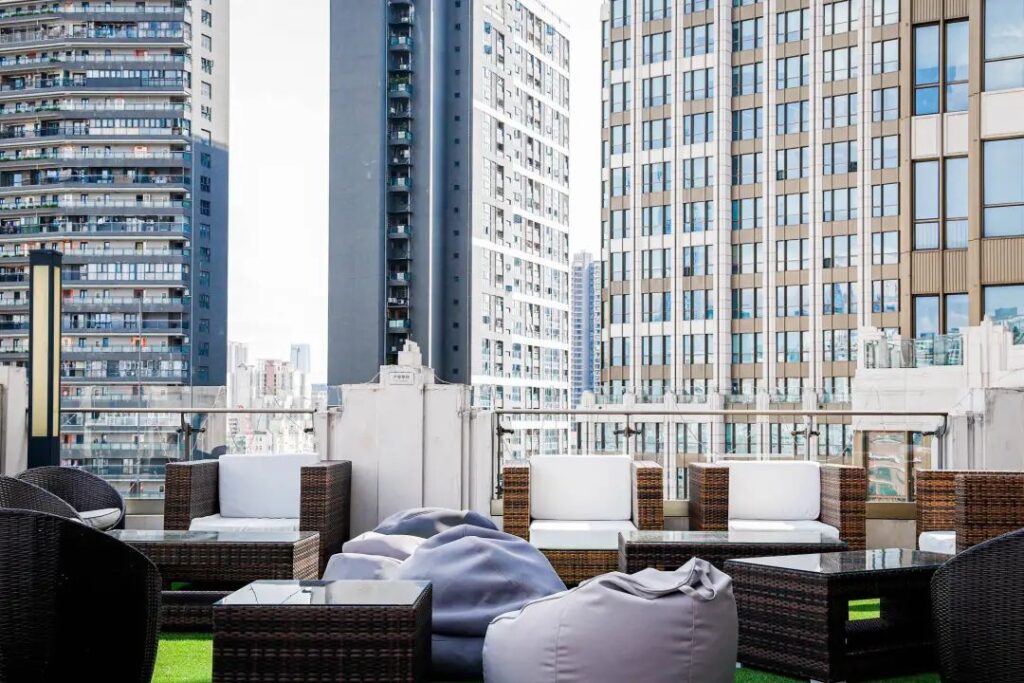 Book your picnic basket today:

今天就预订您的野餐篮子:

Email 邮箱: clubhouse@residencegshenzhen.com

Phone 电话: +86 (0)755 8663 7888 (ext. 8519)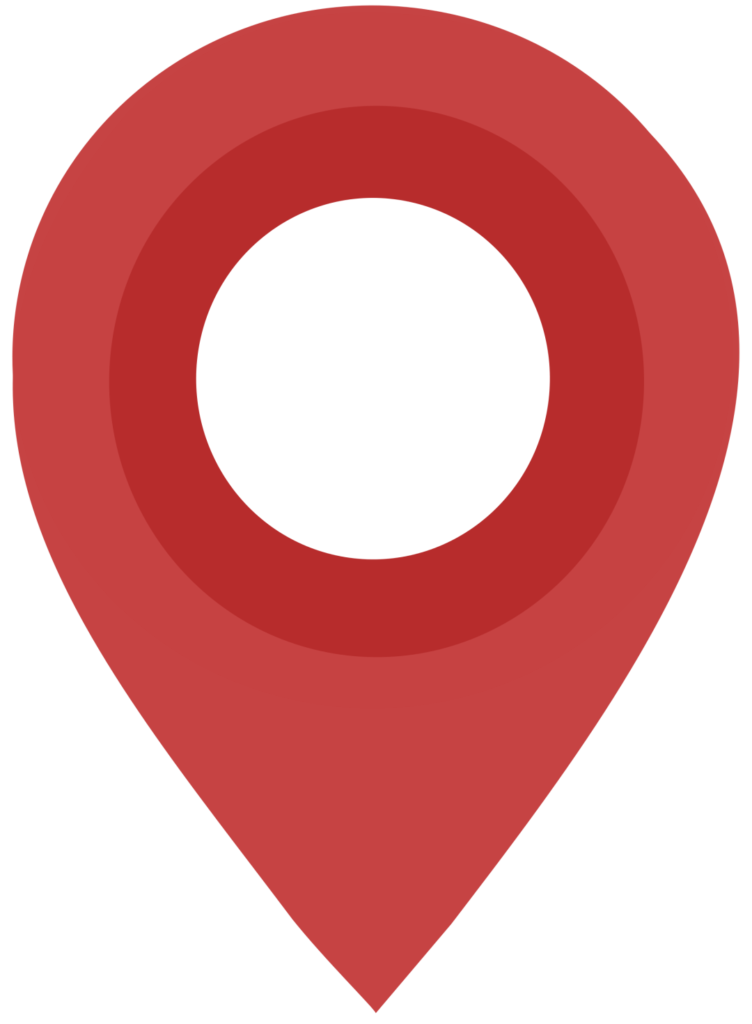 深圳G公寓 南山区东滨路4078号

Residence G Shenzhen

4078 Dongbin Road, Nanshan District, Shenzhen

Event Reservations:

events@residencegshenzhen.com

(86) 755 8663 7888 (ext. 8120)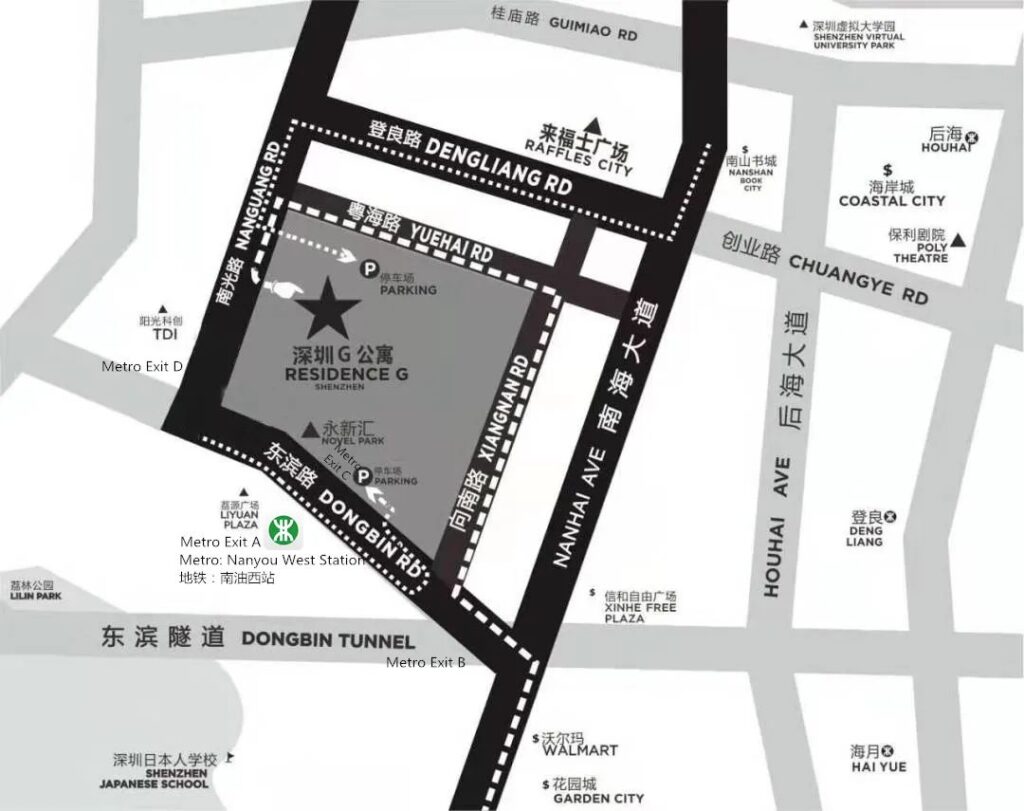 更多G公寓请关注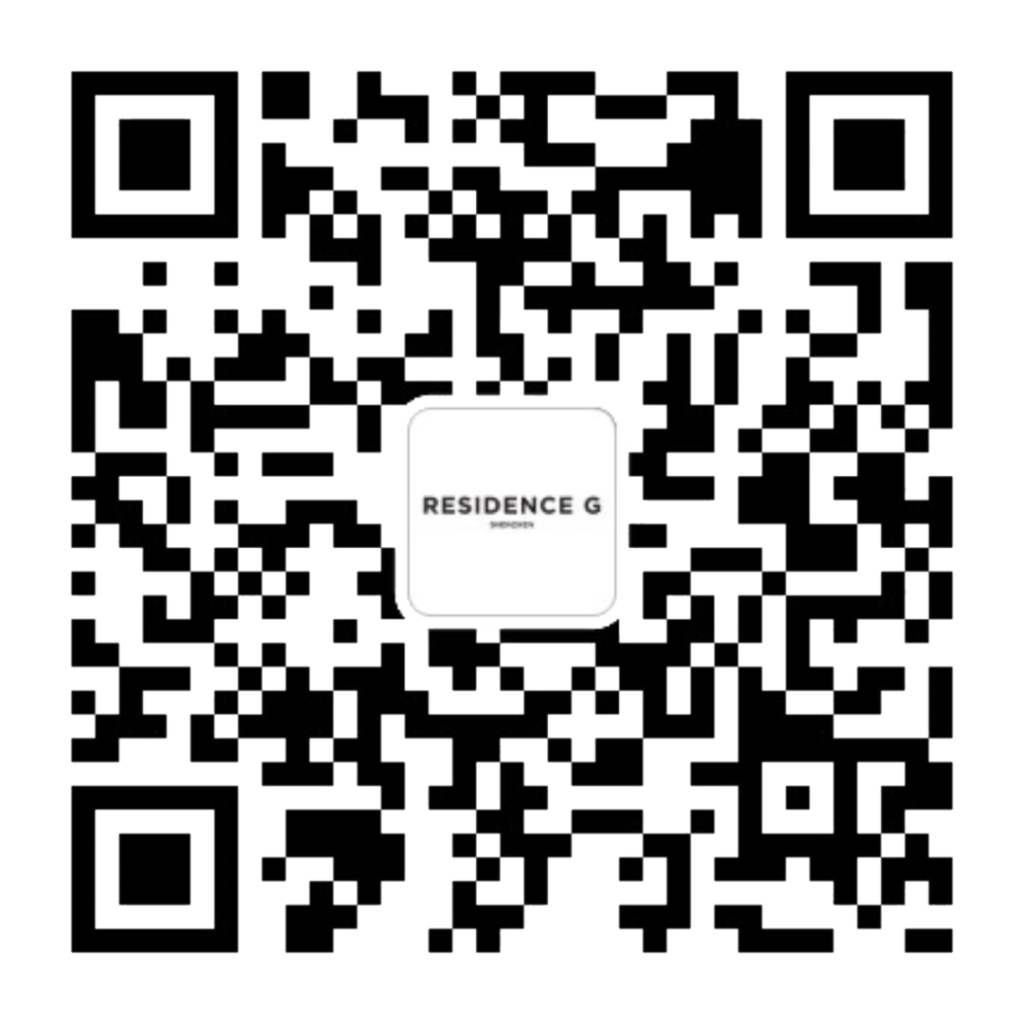 About AustCham South China 
关于中国-澳大利亚华南商会-华南
The China – Australia Chamber of Commerce – South China (AustCham South China) was established in 1994 to develop, promote and expand business relations between Australia and China through the representation of its membership.
As a registered NGO office in the People's Republic of China, AustCham South China serves as Australia's peak industry advocacy body in South China and supports its members by providing information, connections, business services and government relations assistance.