AustCham tech.Drinks
07-14-22 @ 6:30 pm

-

9:30 pm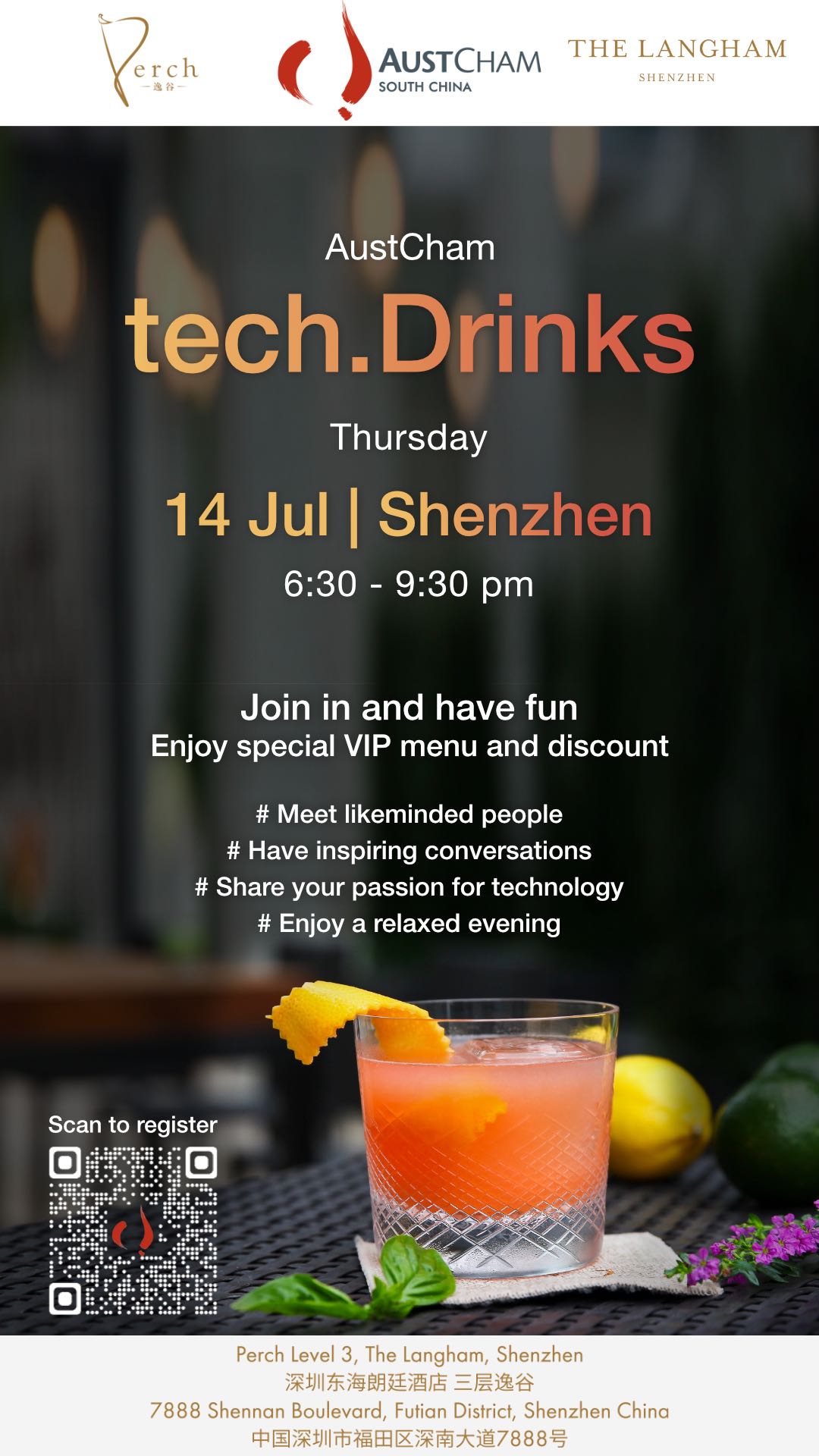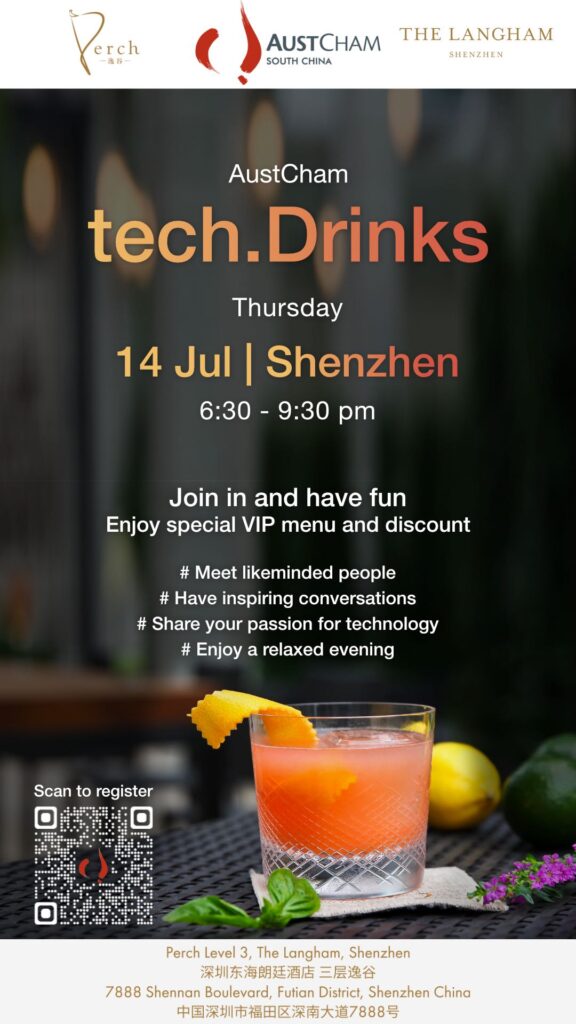 We like to invite you to our AustCham tech.Drinks in July!
Join in and have fun!
Enjoy special VIP menu and discount.
Meet likeminded people
Have inspiring conversations
Share your passion for technology
Enjoy a relaxed evening
**Please be aware that a 48h negative covid test result is required to enter the premises. Please check the latest requirements before your arrival. Thanks for your understanding.
中国-澳大利亚商会-华南诚挚邀请您参加我们举行的AustCham tech.Drinks聚会7月场!
这次聚会将会
与志同道合的人见面
进行灵感启发的对话
分享你对科技的热情
享受一个轻松的夜晚
**请注意,进入活动场所须持有48小时的核酸检测阴性证明。请在您到达前提前了解最新的防控要求。谢谢你的理解。