Event Review | THIRSTY THURSDAYS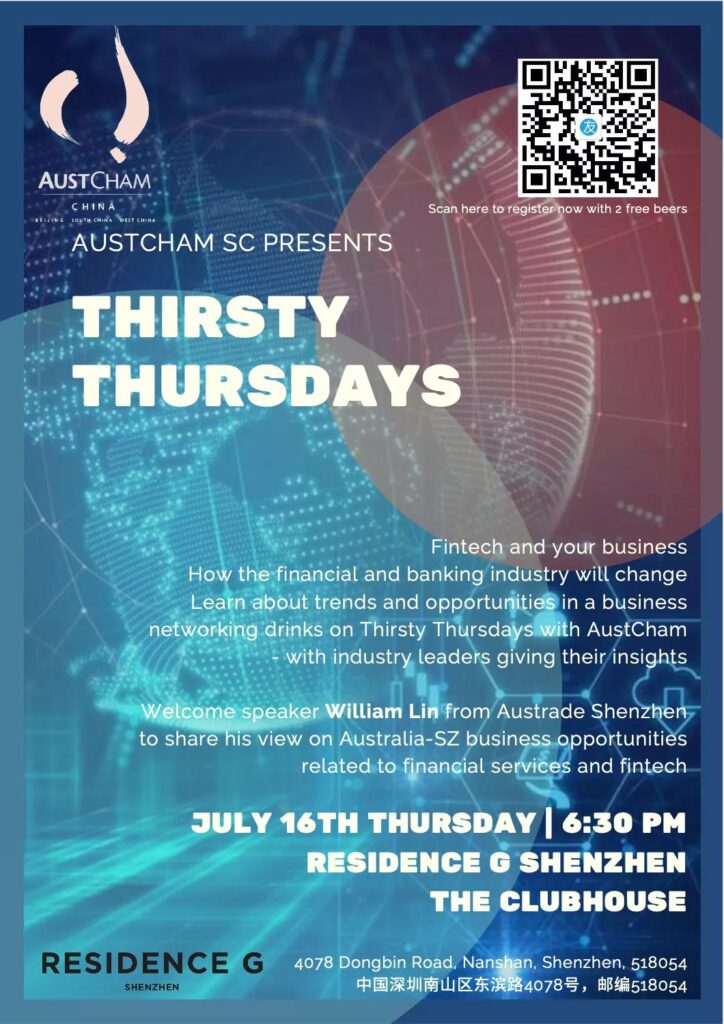 Thank you all for those who joined our Thirsty Thursday event at Residence G, Shenzhen. A well received networking evening, one of many to come, of industry tailored events aimed to connect and boost business activities of industry professionals. On this occasion AustCham were privileged to have AusTrade Snr Manager, William Lin, share his insights of the Fintech and Financial services industry, opportunities, benefits and common interests between China and Australia. Among our guests were Australian start up Air Wallex, a Fintech unicorn, ranked top 50 global Fintechs, who shared their journey from their humble beginnings to their current round of capital raising of $200Mil USD. AustCham would like to thank Air Wallex, AusTrade and all of our guests for participating in this industry event, and we hope to provide our members and friends further support and connections for growing their businesses in China. Many thanks to Residence G, a boutique lifestyle hotel, and their staff for providing a wonderful venue for our event. Please see below details for their amazing specials and link to their official page.
Please leave a comment on how you enjoyed the event and what you think we can improve on to maximise your event experience.